The officially known as National Association for Stock Car Auto Racing (National Association of Serial Automobile Racing) had some particular beginnings, but we could well say that they started around the year [1945, when the United States was recovering from the effects of World War II.
The United States is the cradle of the great mechanical swallowers. If there is one thing we love about American racing, it is the roar of powerful engines, but everything indicates that our joy will not last long. The trend is electrification of motors And even brand-new American V8s won't be rid of it for years to come.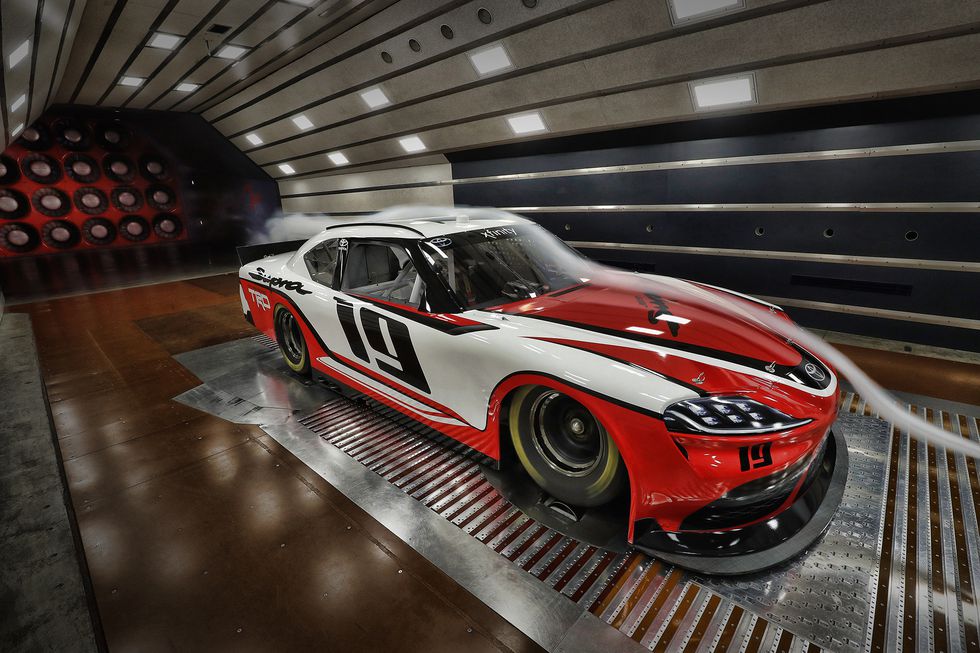 This was stated by NASCAR President Steve Phelps in the SportsBusiness Journal Sports World Congress. As noted, NASCAR could suffer a major shakeup in 2024 which involves the introduction of hybrid powertrains. What's more, the organization has been investigating this possibility for some years now …
Let us remember that at present it is the most commercial and popular automotive category in the United States, as well as the most important series car competition in the world in which Ford, Chevrolet and Toyota participate with a range of vehicles of the most diverse, including some pick ups.
COVID-19 put a stop to NASCAR's plans
If it weren't for the coronavirus pandemic, NASCAR could have embraced electrification in 2022. However, it seems that we will still have a couple of years of margin to see what the organization of this popular competition is up to. For now it is not clear what kind of system could be used in the cars, not even if we will stop seeing the popular V8s.
A couple of years ago, NASCAR's senior vice president of racing development, John Probst, already noted that it was unclear how the sport would choose to deploy electrical power. It is also not clear how races and circuits will vary, since the ideal with this type of mechanics is to have wide braking areas to recharge the batteries.