Some days ago, Volvo Cars He told us that he is the first manufacturer to launch the direct integration with Google Assistant-enabled devices on your models.
This integration allows smoother connection between Google Assistant and cars to date, enabling Volvo customers control your car functions by issuing voice commands to Google Assistant-enabled home and mobile devices.
By linking a Volvo with their Google account, customers can speak directly to Google in your car and remotely control a variety of functionalitiessuch as heating it up on a cold winter day or locking the car.
Although the list of available commands will continue to grow in the future, users can now get help to receive information related to their car remotely at any time. Planned future functionalities include the load schedule, which allows customers to set specific times when they want their car to start charging, and much more.
Although the controversy is served, other than by the voice assistant, since if it is well developed, it can make life much easier and reduce accidents caused by distractions.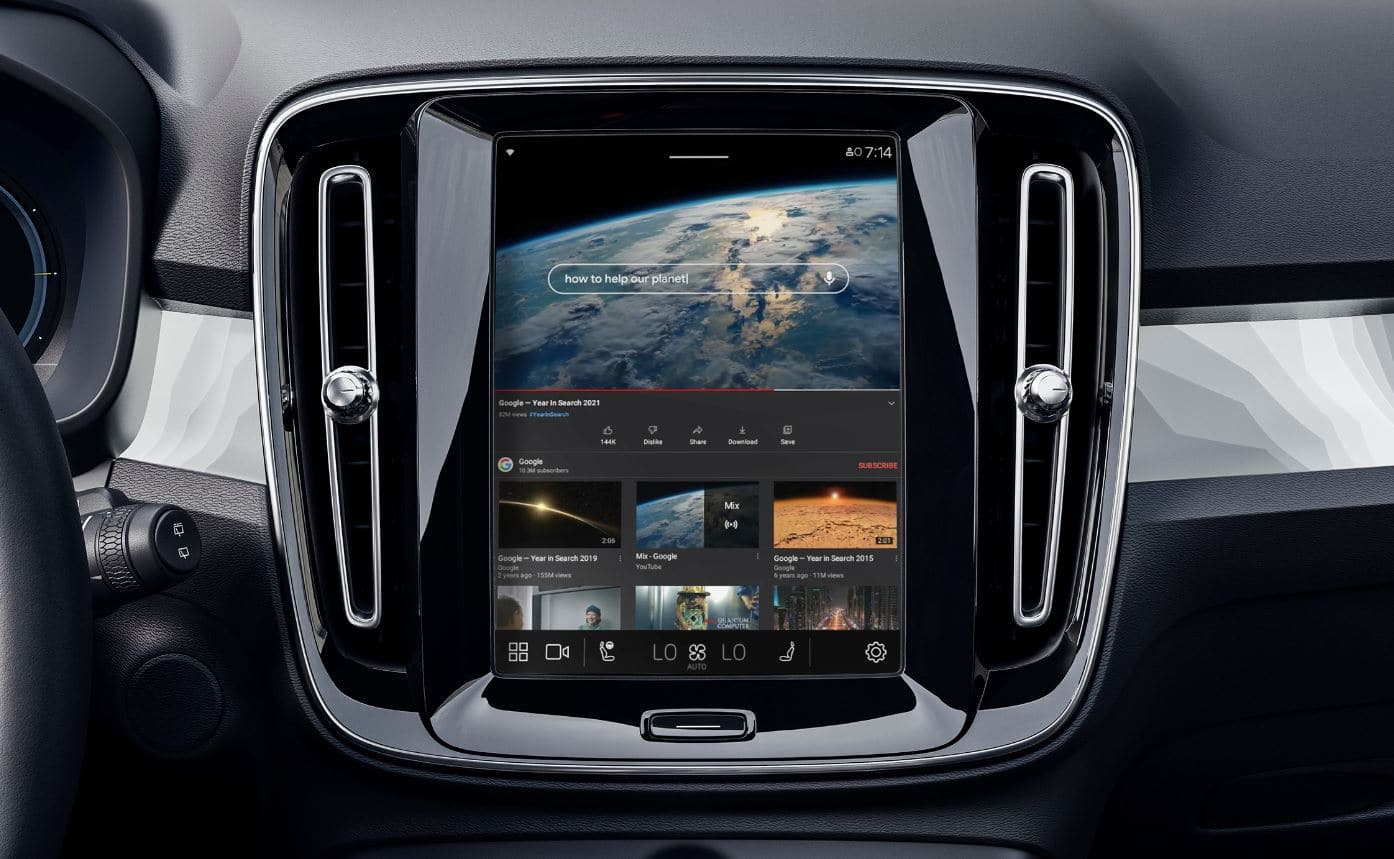 What can be controversial is that the same Volvo that does not want us to exceed 180 km / h for our safety, will introduce the playback of YouTube videos that will certainly reach all Volvo cars with Google integrated.
Youtube It will be the first video platform to be introduced and available for download on Volvo cars on Google Play..
Depending on the brand, when traveling in an electric car, longer trips can cause a charging stop, and with the video playback available in the car, Volvo drivers can spend their charging break enjoying live broadcasts, news , shows or the latest video from your favorite creators.
From the brand they have confirmed that this aspect does not compromise safety and will only allow videos to be played when the car is completely stopped.
In addition to YouTube, customers will soon be able to download navigation apps like Sygic and Flitsmeister, charging apps like Chargepoint and Plugshare, and parking apps like SpotHero and ParkWhiz where available.
Source | Volvo