More than 400 cars and a ton of preparation and tuning possibilities for them, these are the new details of Gran Turismo 7. The new motorsport video game for Play Station will be available on March 4, 2022 simultaneously on PS5 and PS4.
One of the most rewarding rewards when owning a car is modifying and customizing it to your liking. Even the smallest changes will affect the behavior of the vehicle. In GT7, you can start with a stock vehicle and then gradually improve it to suit the player's preferences. This can be done by adjusting the performance of the engine, suspension, transmission, brakes, tires, etc.
GT Auto also returns with wheel changes, body modifications, roll cages and other aerodynamic elements. Add to that the changes to the engine oil and the car wash.
The time / weather change simulation brought to life in GT7 is exclusive to Polyphony Digital, where the complexities of nature have been researched and adapted into a video game.
According to the creators, Gran Turismo 7 brings together the best features of previous installments in the series along with the future.
Sony announces an even more realistic driving experience thanks to the haptic feedback, which brings details such as roughness to life when the tires roll in contact with the asphalt.
The immersive 3D audio The PS5 will allow players to detect the position of other vehicles and drivers around them.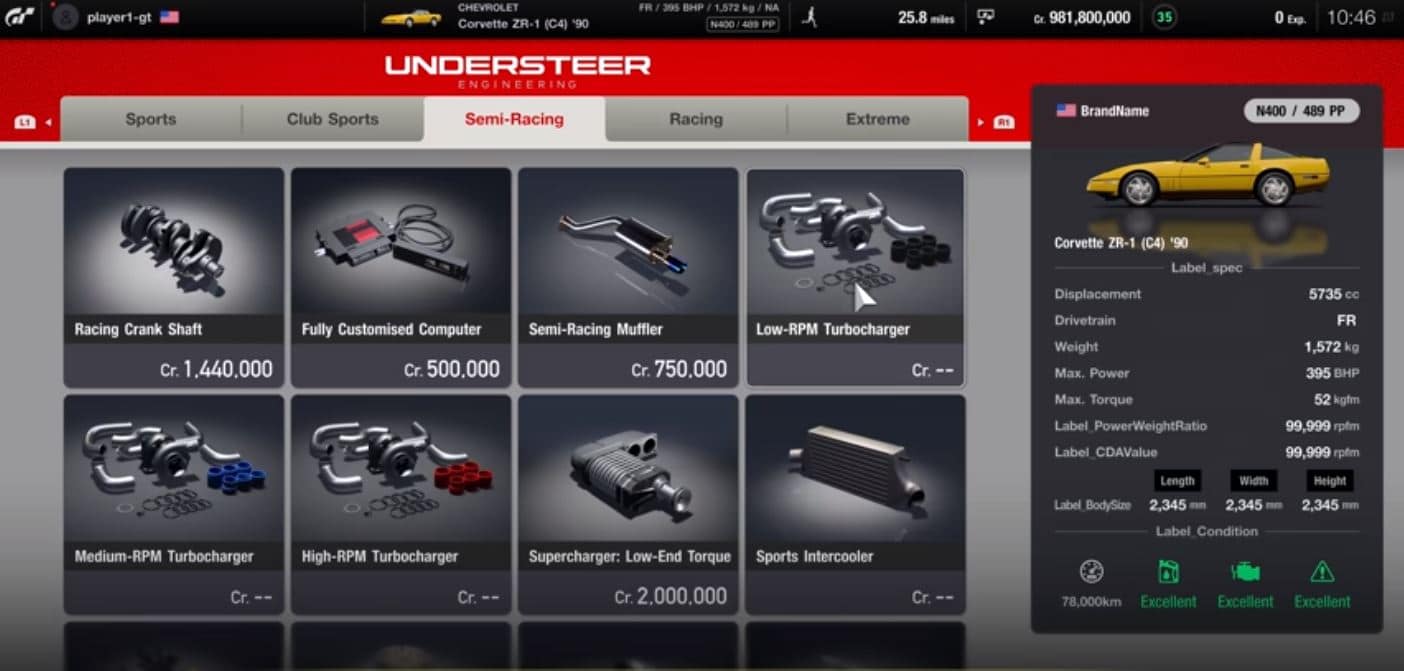 In addition to all this, we have been able to know that the Gran Turismo 7 will have second hand cars -Something highly demanded by users-, an improvement workshop, a driving school, special events, a long list of dealerships and of course, everything that you probably liked about the most classic deliveries.
Sony's PS5 has a number of impressive additional features that we have told you about as the new DualSense wireless controller with haptic feedback and adaptive triggers with feedback.
New features promise to make gaming a more immersive experience, and that includes Gran Turismo 7, which according to Kazunori Yamauchi will take advantage of the adaptive triggers on the new controller to simulate the feel of the pedal when ABS is engaged under braking.
A typical ABS releases brake pressure intermittently while the driver applies pressure to the pedal. The adaptive trigger that will debut on the DualSense is ideal for recreating this pedal feel and will allow the player to accurately feel and understand the relationship between desired braking force and tire grip.
Adaptive triggers and haptic feedback from the new PS5's new DualSense wireless controller will play an important role in other games as well, allowing weapons to jam or rally vehicles transmit more information about the terrain into the player's hands.
What do you think?
Source | Gran Turismo TV