Considered the best plugin for creating forms on WordPress, Gravity Forms is packed with features and tools available to laymen – since you don't have to write a line of code. Focus on a plugin with proven simplicity and astronomical potential.
You have certainly already placed a contact form on your website. As a WordPress user, you might have installed a form builder plugin, which you are very happy with. Or you use the form included in your theme, with basic functionality, but sufficient since you have no intention of performing miracles of acquisition with your site.
So why should we pay attention to the buzz surrounding this famous Gravity Forms, considered by a large community to be the Rolls Royce in its class?
Because this extension presents a perfect balance between ease of use – no code, no offense to purists who swear by the "hand-made" – and the potential offered by its myriad of features.
What is Gravity Forms?
Gravity Forms is a plugin for WordPress allowing you to design drag & drop forms ("Drag and drop") ranging from the simplest to the most complex.
Developed by RocketGenius and launched in 2009, it quickly established itself as a benchmark. And it is seen today used by millions of websites around the world.
Compared to other plugins of the same type, this tool is distinguished by its almost unlimited possibilities of creation and its advanced features.
Thanks to Gravity Forms, it's up to you:
reactive forms,
conditional logic,
advanced calculations,
and add-ons that open up the possibilities!
In short, everything you need to create a form on your website without making your hair gray.
In return, this is an exclusively paid tool, accessible by choosing one of the three licenses offered by the publisher (see below).
What are the Gravity Forms benefits?
Gravity Forms offers a host of benefits for WordPress users, the main ones being:
A clear, uncluttered, drag & drop interface. It is intended to be both easy to access for beginners and sufficiently thorough for connoisseurs.. (These can customize the style of the forms by taking inspiration from the documentation provided by the publisher or by consulting the community – very dynamic. However, everything is done in Shakespeare's language!)
Easy handling, supported by a practical guide explaining how to create your first form.
A galaxy of accessible services and extensions. It transforms the basic form into a quote editor, a survey module, etc. (GravityView, Gravity Wiz, Gravity Flow, Gravity PDF…).
About thirty ready-to-use modules. Just apply and edit at the margin to have a functional form. Note that some WordPress themes basic style sheets dedicated to Gravity Forms.
Advanced fields adapted to different uses, like price calculations or the GDPR field allowing the collection of the user's consent.
A notification system, through which you can receive a confirmation as soon as a form is submitted. Or even automatically send a message to a sales representative when a field is filled in in a certain way (indicating that an Internet user is also a "mature" prospect).
Many possible integrations with tools widely used by professionals and e-merchants (MailChimp, PayPal, Dropbox, Zapier, etc.).
A responsive design tool for creating forms that display perfectly on a wide variety of mobile screens.
Effective anti-spam features, including a CAPTCHA field and integration with the Akismet extension.
What are his limits ?
Despite all of its advantages, Gravity Forms does have limitations that you need to be aware of before purchasing a license.
The first point to note, precisely, is the price. The publisher offers three offers, ranging from 59 dollars ("basic" formula) up to 259 dollars per year ("elite" formula).
Needless to say, to fully benefit from the functionality of the tool, and in particular from its most interesting add-ons, you have to purchase the most expensive license. This allows:
to use the extension on an unlimited number of sites,
to create questionnaires,
to launch surveys,
automate certain services,
and benefit from simple e-commerce functions.
Note that the intermediate license at 159 dollars per year ("business" formula) is valid for three separate sites and gives access to a selection of add-ons. In any case, Gravity Forms represents a significant investment.
The second point concerns the design of the forms. To change their appearance, there are not fifty solutions: you have to use CSS. What is not within the reach of everyone. For an extension supposed to be aimed at both complete beginners and advanced users, this is not a very good point.
Finally, creating complex forms involves delving into documentation and following a (slight) learning curve. Nothing crazy, but you won't be able to design extraordinary forms straight away.
Should you jump on this extension to design your forms? Considering the (high) cost of Gravity Forms, it all depends on your concrete needs.
The criterion to be considered in the first place concerns available fields. You have to ask you if this plugin meets the uses you have in mind for your website. Because while most extensions allow you to create simple forms, the list of relevant candidates melts like snow in the sun when it comes to integrating more complex fields or defining logical conditions (preventing the submit button of the form is displayed if all the predefined conditions are not met).
The great asset of Gravity Forms is access given to all available fields in return for purchasing the most economical license:
Standard fields (text line, paragraph, drop-down list, multiple choice, check box, HTML, section, page…).
Advanced fields (name, date, time, phone, address, website, email, CAPTCHA, RGPD…).
Technical fields (submission of articles, prices…).
The second criterion relates to to the form management options. Here, the features offered are aimed at both quantity and practicality: adding or modifying parameters, duplication, behavior of the form once completed by the Internet user, notifications, consultation of messages, etc.
What you must remember
Beyond its status of "star of the WordPress plugin", Gravity Forms deserves the praise it gets. This is a tool that easily dethrones most of its opponents, despite its exclusively Premium format, and which brings to contact forms a touch of professionalism that Internet users know how to appreciate.
This tool can therefore fully justify the investment … or be a bit too advanced for your needs.
Gravity Forms: Should You Use The Rolls Royce Of Form Building Extensions?
Through Hugo Essique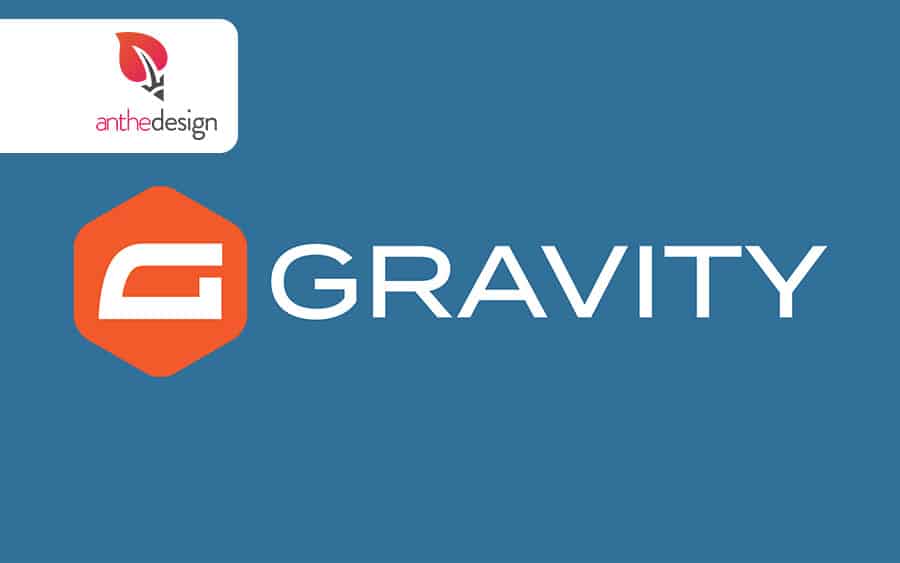 Rate this article
Note / 5
This article is rated at 5/5 through 1 from our readers