A true technical tool, the GSC will help you improve a lot of things on your website. By allowing you to improve its mobile compatibility or the quality of the netlinking, your SEO will only be better.
But what is GSC? How to use it ? What are its main functions? We will see this together in the following lines.
What is GSC?
The GSC, or Google Search Console, is a online site analysis service. Completely free, it is part of the software suite offered by Google. Its main use is to allow you to enjoy access to many useful statistics aimed at improving the SEO of your site. Indeed, by studying the plan of your web space, the search console gives you the possibility of control the structure of your site.
In addition, it is also possible to master the duplication of its content or even the weaknesses of mobile implementation from this platform.
Finally, you can analyze the different keywords that rank your site in the many Google search results. Thus, it will be easier to correct some SEO parameters to give your website a correct direction.
How to use it well?
Before you can use this service, you must register. It could not be easier ! Have your Google identifiers and your site address ready. Then, once connected to your account, it will be necessary to justify that the indicated site belongs to you. The whole procedure is clearly explained to you by Google. By submitting the sitemap of your web space, GSC will be able to verify your domain and start providing its services to you. But this verification is not done automatically. In fact, you will have to allow a few days for this to be carried out by the service.
Once logged in, you will have access to many tools that will provide you with valuable information about the capabilities of your site. With this information, it will be easier to manage your SEO. As soon as you arrive on the Google Search Console, you can take advantage of a full summary of the latest data collected. In the left column, the complete tools will provide you with precise statistics to improve your SEO. Among these tools, you will find:
URL inspection
Site performance monitoring
Access to the list of inbound and outbound links
URL inspection
URL inspection is a tool that will analyze the indexing of URLs in your domain. If GSC believes that some pages need improvement, the platform will let you know. Each element will then be listed to fully optimize your site. A very interesting boost for your SEO.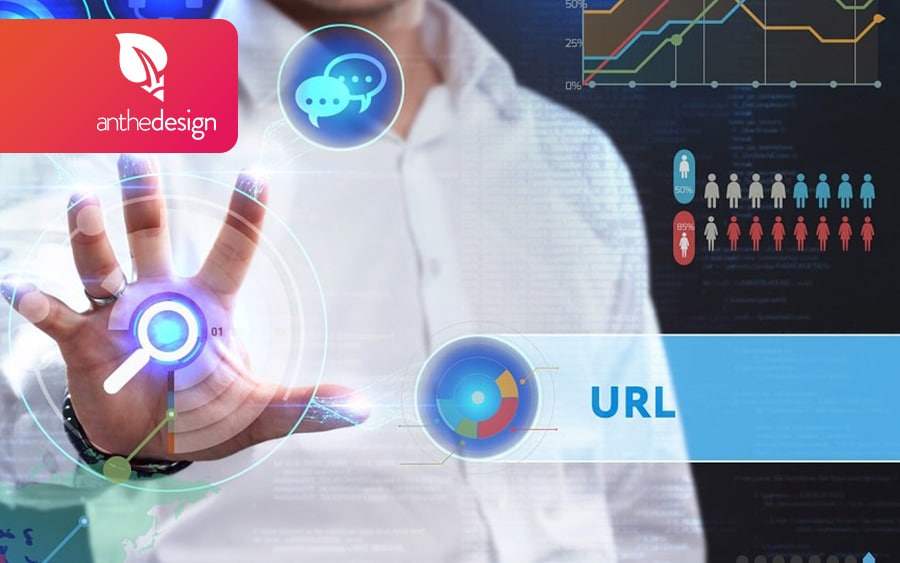 Performance monitoring
This part of Google Search Console is very useful. Indeed, you will find, here, the various data concerning your total impressions and clicks, as well as the average position of your pages in Google. From this information, you can implement many actions to improve your SEO or your conversion tunnel by adapting your web space to these statements.
This section will also be a good way to understand your visitors. You can find certain information there such as:
What query allowed your visitors to find your site
Which URL gets the most traffic
On which devices your readers came to visit your site
Information on the location of your readers
Finally, it is possible to configure the data to isolate the analyzes of a certain period. For example, if you want your site to be analyzed over the last 90 days, this is possible with Google Search Console.
Connections
Inbound and outbound links are grouped together in this section. Here, you will be able to visualize the complete netlinking of your site. Links are very important for the SEO of your website. Indeed, well placed, they will be essential in your Google positioning strategy.
In addition, it is essential that your inbound links come from quality sites respecting the niche of your web space. These you will bring in a lot of traffic very quickly. The links section gives you a quick overview of the inbound and outbound links of your website.
What is the interest in mastering GSC?
The GSC offers you a complete overview of the state of your website. From the number of impressions to the number of clicks, including grouping and viewing the different links, it offers valuable information. Another advantage of registering your site on the Google Search Console is that it is completely free.
Indeed, the many Internet "tool sites" are very often paying. Google provides you with this console to allow you to quickly place yourself on its search engine. Complementary to Analytics and Adsense, GSC is part of the suite of software that will absolutely have to be installed to optimize your site.
What to remember from GSC
In conclusion, GSC is a tool that cannot be ignored by website owners. Indeed, a real analytical asset, you will find many services to improve your internet space. By compiling all the data, it will be possible to permanently secure your referencing. Thus, the GSC also helps you place yourself at the top of Google searches.
Need more information about the GSC? Contact us!
Rate this article
Note / 5
This article is rated at 5/5 by 2 from our readers