Telecommuting is an excellent opportunity to be more productive and optimize our finances, but an efficient method must be implemented.
To be competent at home it is necessary that there is a good communication between the employer and the collaborators, this in order for telework to be an effective alternative.
Here we provide you with an operations plan that companies like Cisco, Intel and HP They run at their headquarters in Silicon Valley, with the aim of improving the environment, saving costs and keeping their members stimulated. The great advantage? There is no need to travel daily.
Define and respect your work schedules
This is basic because it will set the trend for the workflow, the availability to make video calls, deliveries or meetings. So if the hours are 8am to 5pm, stick with it, but you should also have some flexibility. Once the schedules are established, share them with your family so that they do not interrupt you.
Do you have the necessary equipment?
Some trades require software or specialized equipment, so if you work remotely it is convenient for your company to provide you with the necessary resources. And although there are jobs that depend more on a smartphone than on a computer, it will still be necessary to adapt a space at home to have an isolated, clean and well-lit atmosphere to work faster and thus take advantage of the day.
Dress appropriately
Believe it or not, bathing and changing does take you out of your comfort zone, since it has a positive psychological effect, since it puts you in mood job. The pajamas are delicious, but they detract from credibility and professionalism, so while you work you can wear loungewearThey are loose and comfortable garments, but suitable for being at home and presentable in case of having a virtual meeting.
Take care of your performance and that of your team
Many companies often use software to monitor the contribution of their members, but if this does not happen and you are the head of a group, we recommend exploring these options and apps, This way you will not only have control of their performance, but also your level of productivity. We explain how they work:
Monday.com. It allows you to see in real time the progress of your colleagues, their advances or setbacks, make calls and have more creative flows.
Boosted. It helps to count how much time you spend doing a task, it is ideal for freelancers who usually charge per hour.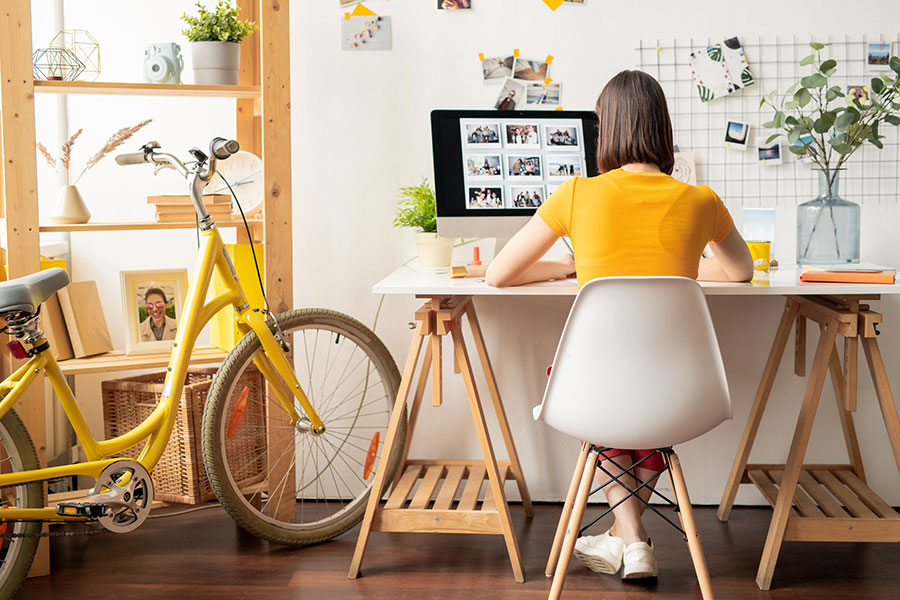 What you should avoid
Spending too many hours working
Neither at home nor in the office it is convenient to spend too many hours in front of the computer. Try to take a 15-minute break to get up and relax a bit. Stay hydrated and walk, that will allow you to circulate your ideas.
Do household chores
We know that it is difficult to resist it, but you should not carry it out, because that will cause you to spend twice as much doing your office work. Do not receive visits or take personal calls either.
Try to be firm
If you get bored, you lose. Being able to work from home should allow you to explore your creativity by having the opportunity to be in a warm and quiet space, but if you notice that you begin to lose enthusiasm and drive it is a bad sign, and that is that the home office It is not always for everyone, especially if you are very sociable.
TIP

Take advantage of your computer and cell phone with programs and apps such as Zoom, for video conferences, or Google Drive, to manage your projects and schedule your day, transfer files and stay in touch with your work team.
IS FOR YOU?
ADVANTAGE
• Ease and happiness.
• You will avoid spending ants on cravings and transportation.
• You will become more responsible.
DISADVANTAGES
• Distractions.
• Do not establish a bond with people in the office.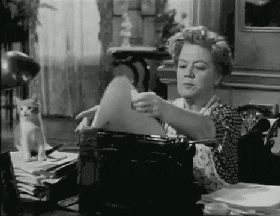 By: Carolina M. Payán