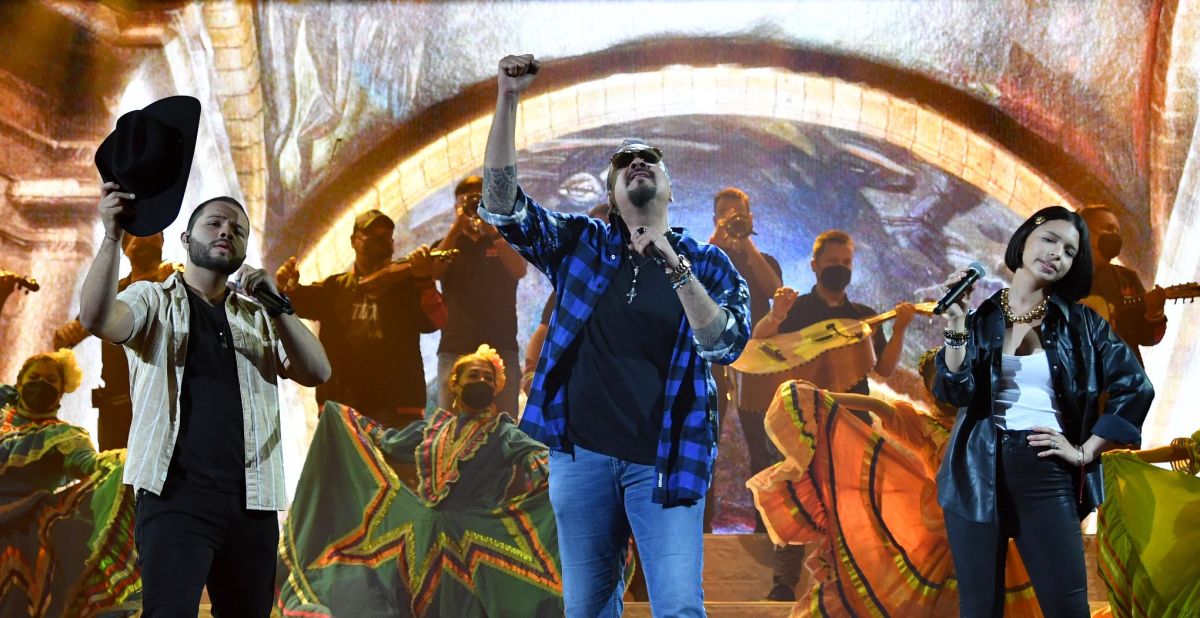 The controversial video he posted Gussy Lau in which he confirms his alleged relationship with Angela Aguilar never ceases to generate controversy. This time it became a trend again on social networks after it became viral that the artist has lived with his family for a long time.
Given this, it has been speculated that the composer took advantage of his proximity with the family to make Ángela Aguilar fall in love, because let us remember that, initially, Gussy Lau approached the Aguilar Dynasty under a strict professional sense.
However, as usually happens on many occasions, the routine and the work connection allowed Gussy Lau to be invited to some family events that he organized. Pepe Aguilar, among them, a meal in Japalaca, Zacatecas, very close to the ranch that the family has.
The moment was captured in one of the video blogs that Ángela Aguilar's father uploaded to his YouTube channelwhere you can see how the Aguilar family shares intimate moments with Ángela Aguilar's alleged boyfriend.
However, the clip does not show that by then there was a link between Ángela Aguilar and Gussy Lau, who behave in a cordial manner, but distant along the barbecue that they tasted about a year ago.
During the "carne asada" organized by the Aguilar Dynasty, hamburgers, corn and hot dogs were served, although drinks were not lacking either.
But the most caught the attention of users is the property with which Gussy Lau addressed Pepe Aguilarwho according to a source from People en Español, is very disappointed in the composer.
Among other topics, the Aguilar family talks about their musical experiences and their coexistencealthough when it comes time to start talking about Pepe Aguilar's strengths and weaknesses, the conversation turns back to Gussy Lau.
Since this is questioned by Pepe Aguilar about how he felt during the production of his first album with himbefore which, the composer emphasizes that he has felt a lot of support from him and that he appreciates his perfectionism.
Until now, Pepe Aguilar has not spoken out due to the dissemination of the photographs where Ángela Aguilar comes out very caramelized next to Gussy Lau.
You may also like: