It is summer and the news is that it is hot and depending on the area of ​​the territory in which you are, the heat can be more or less suffocating. As planned the arrival of the first "big heat wave" this summer, we have rescued information that Bugatti sent us a few days ago and it has to do with the Chiron and Divo air conditioning system and their particularities.
Although we believe that all air conditioning systems They are the same, and that of the Bugatti is not far from the one that our car mounts, the truth is that behind its development there is much more than a device made to cool, and that is that we are talking about a system that must face the high external temperatures, high engine temperatures and of course, operate at speeds of 400 km / h correctly.
The atmosphere inside is pleasantly cool despite the heat outside, that's what our car's air conditioning or climate control system provides us. No drafts can be felt to create the ultimate feeling of comfort.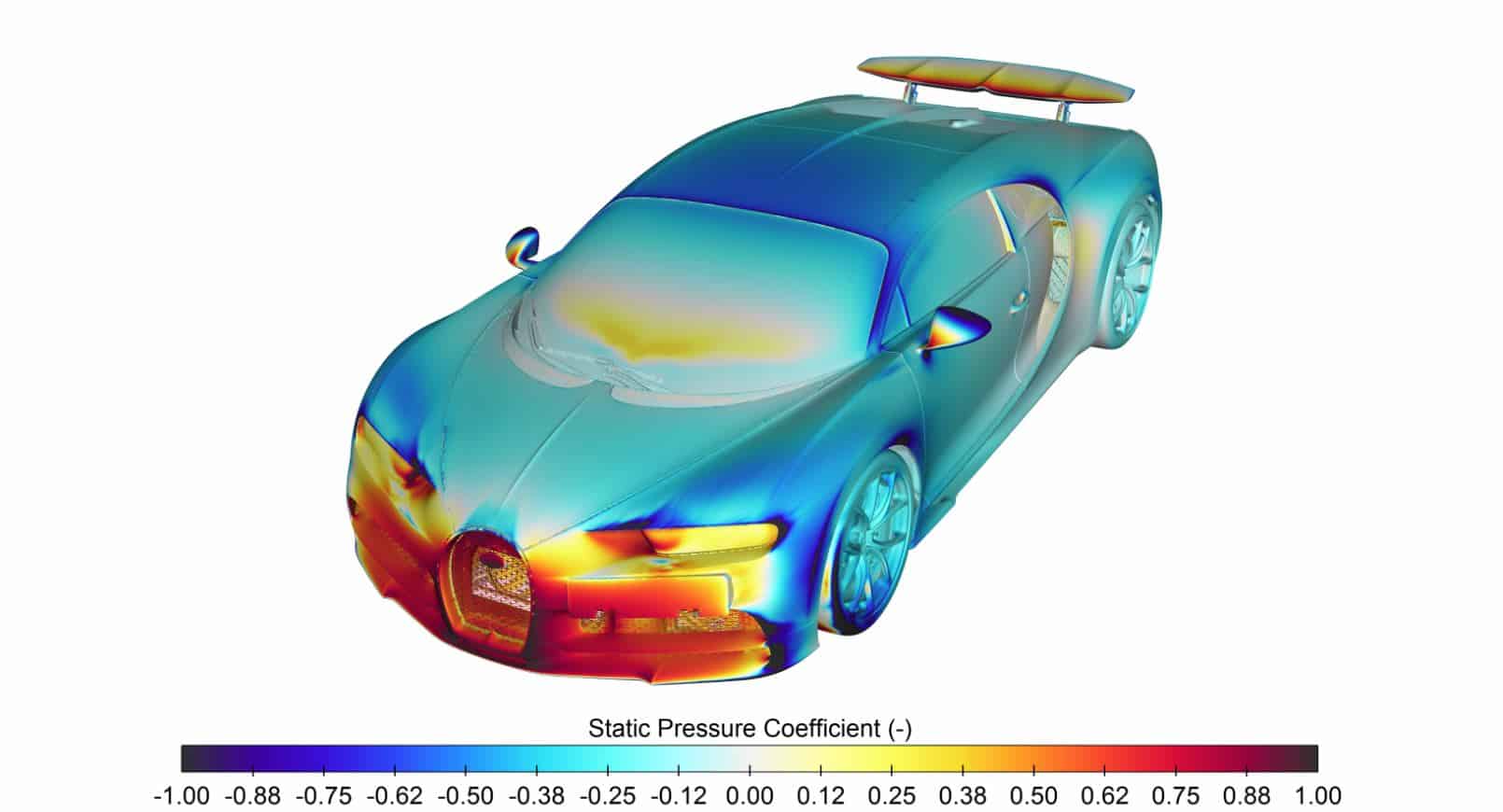 In the case of Bugatti there are two air conditioning condensers that ensure the heat dissipation of the vehicle, a central air conditioning unit that is responsible for the control and a compressor that drives the entire system. This system is made up of air conditioning lines with a length of approximately 9.5 meters altogether due to the concept of engine mounted in the middle.
A challenge when developing a car's air conditioning system is that each individual has their own individual sensation of temperature. Europeans generally feel comfortable between 21 and 22 degrees, while most Americans prefer it a few degrees cooler.
The air conditioning system works best when occupants don't notice it. Bugatti must ensure that there are no drafts or noise, only then will its customers feel comfortable.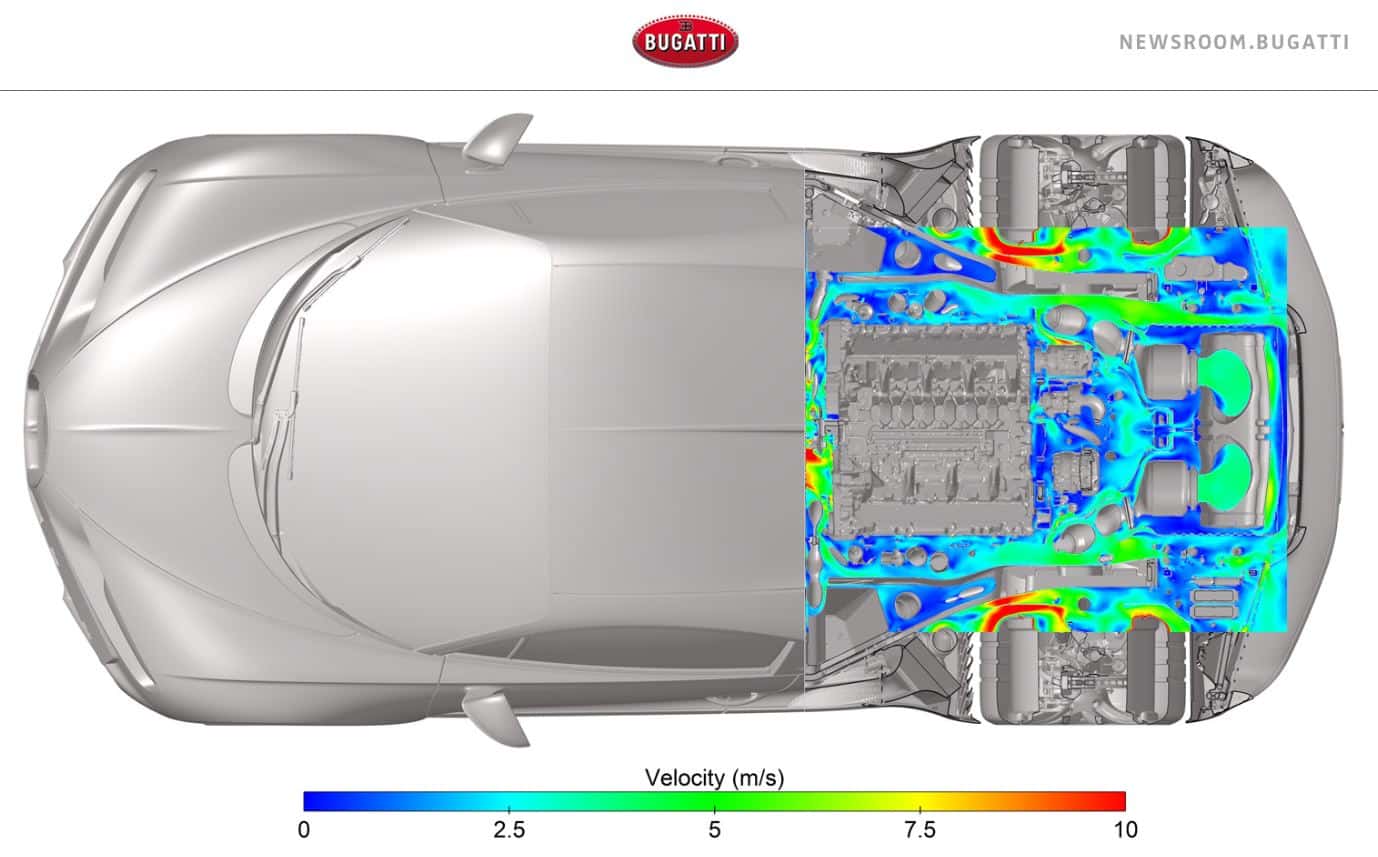 The entire air conditioning system includes the cooling circuit for the interior, air flow, electrical system, electronics and air conditioning unit as the central control unit of the system.
The requirements are enormous in a Bugatti and that its models can roll very fast. In order for the air supply to function properly at full speed as well, they must ensure that ventilation and air conditioning are particularly well controlled . For this purpose, the air conditioning system changes the air flow at fast driving speeds.
In conventional vehicles, air is forced into the lower end of the windshield, but in a Bugatti this only occurs up to approximately 250 km / h. From this point on, there is a change to negative pressure so an optimized control system and fan ensure that air continues to enter the interior.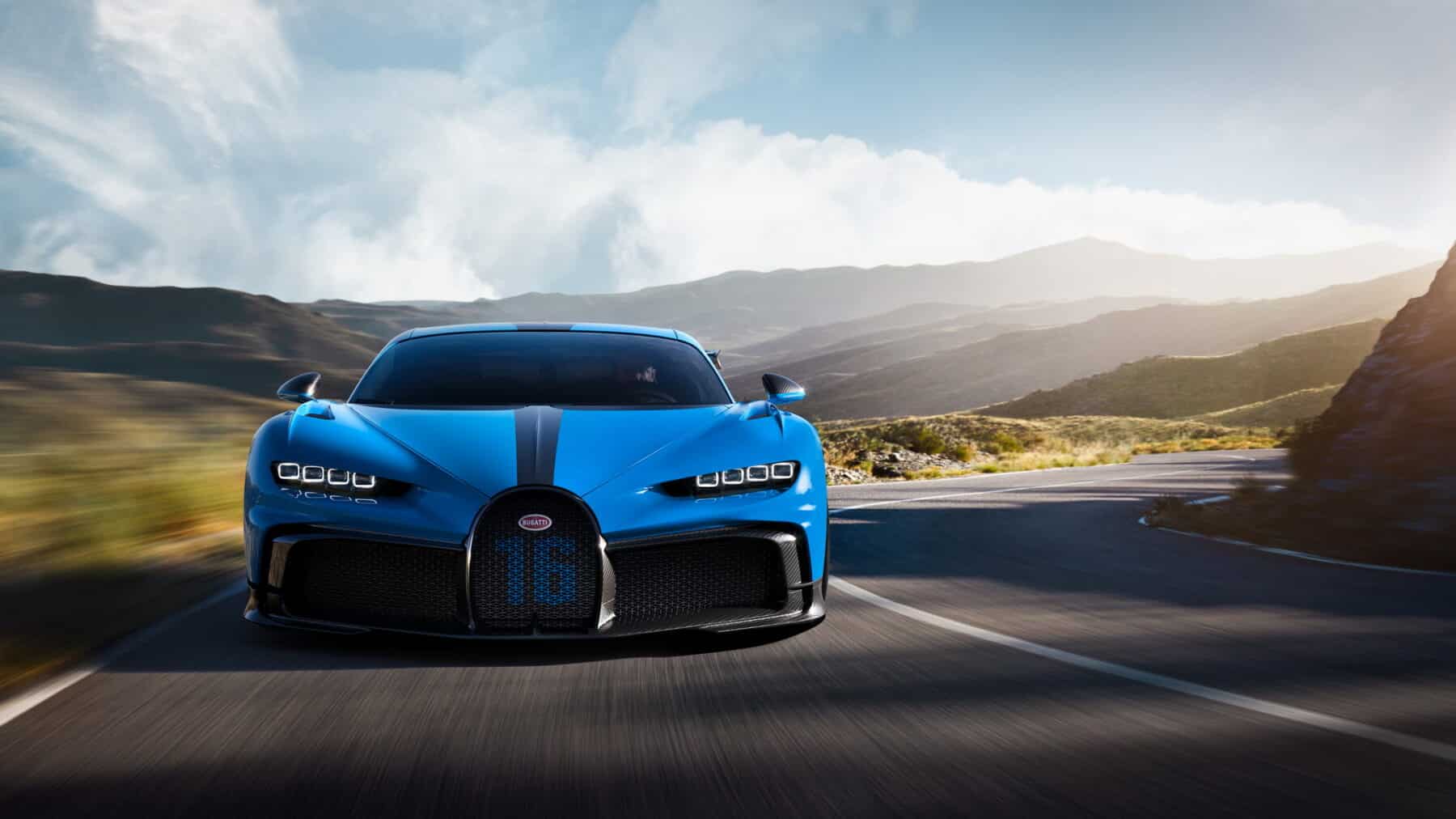 Bugatti's hypercar also has other unique features. Due to the incredible speeds achieved, sometimes higher than 400 km / h, the body is designed to be particularly aerodynamic. This requires a flat windshield with only a 21.5 degree tilt. This increases the area of glass area at 1.31 square meters whereas a conventional compact car has a front glazed area of ​​around 0.70 square meters and a tilt angle of around 30 degrees. As a result, the interior of a Bugatti gets hotter due to increased solar radiation or solar charge.
He optional Sky View glass roof further increases the indoor heat level when the sun is shining. To counter this, the Chiron and Divo have a powerful air conditioning compressor with a cooling capacity of up to 10 kW and two air conditioning condensers, enough to cool an apartment of about 80 square meters.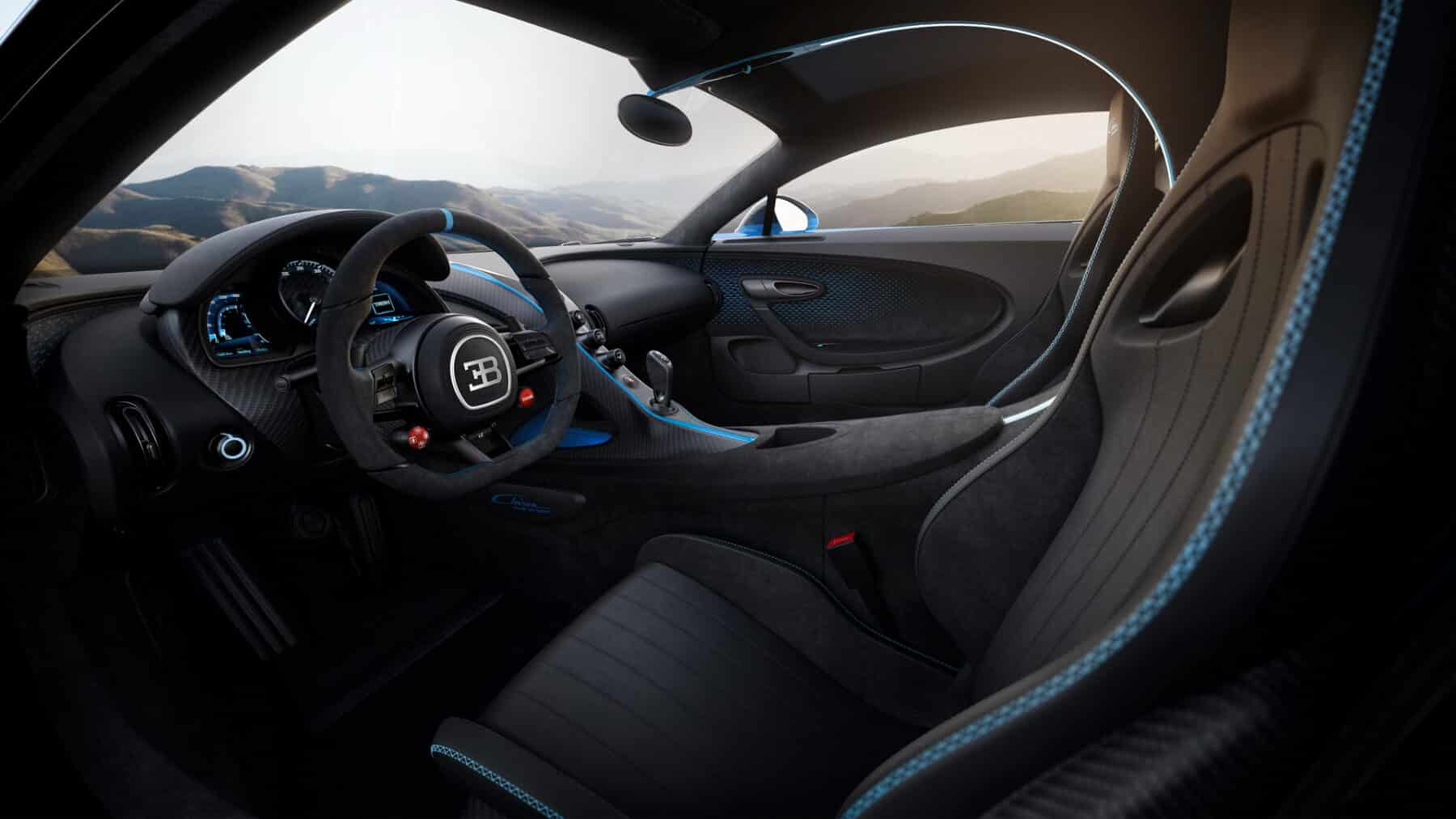 Approximately 3 kg of refrigerant can be compressed per minute from a pressure of approximately 2 bar to a pressure of up to 30 bar.
In addition, the engine-mounted compressor is exposed to very high ambient temperatures due to its proximity to the exhaust system, so it is cooled by another sophisticated system.
As you can see, at a glance, Bugatti's HVAC system seems to work like a conventional system but it is a real challenge to perfectly match the highly complex system of a small series sports car so that it works flawlessly even at top speed and engine load. This includes reducing and refining the refrigerant circuit to minimize refrigerant usage and energy consumption.
Despite the small series of only 500 units, Bugatti does its best to achieve perfection. Two test vehicles have been conducting weather tests during the development of the Chiron in both the sweltering heat of the desert and the impressive cold of the Polar Circle.