The Aston Martin DBX is one of the most interesting and attractive high-performance SUVs out there today. However, those who are not supporters of factory settings will also be able to go a step further thanks to the Mansory's Aston Martin DBX. Only with a first glance you will be clear that it is a far superior SUV in all aspects.
The well-known automotive aftermarket specialist has just shown us his controversial proposal for the British SUV, which receives an aesthetic package based on carbon fiber consists of a revised front grille, new more muscular bumpers, air intakes on the hood, prominent side skirts and two new spoiler behind.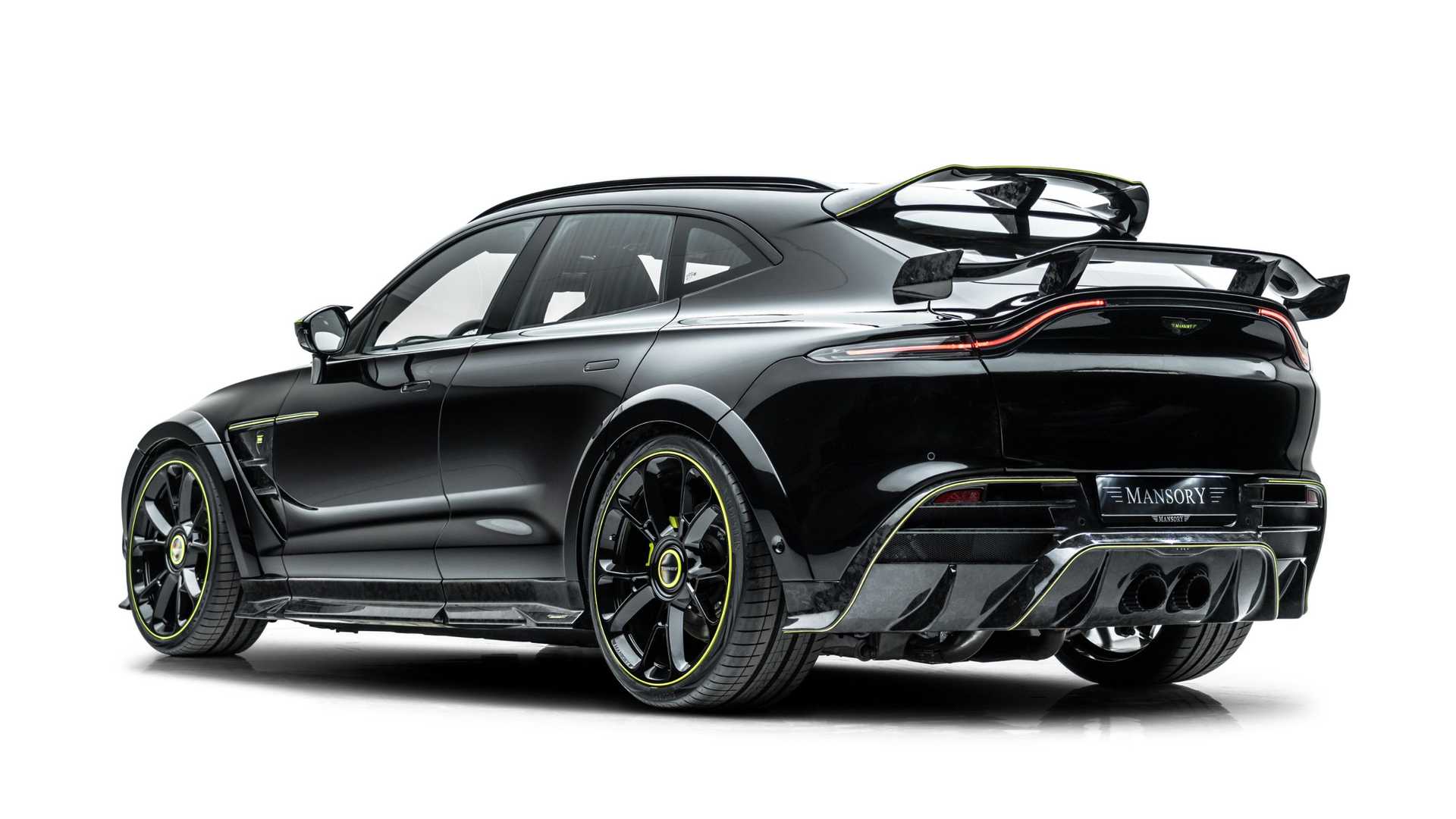 The diffuser marking integrates the two tails of the new exhaust system personalized. They are made of stainless steel, sport a generous diameter and give an unforgettable soundtrack to the powerful block of the Aston Martin DBX. To give it greater presence on the asphalt, the wheel arches have been widened and the bodywork has been tinted black with details Limegreen.
They hide some 24 inch rims with high performance tires. As for the interior, it can be customized according to the tastes of the client with various upholstery. Standard for all modified DBXs will be the details Limegreen, the carbon fiber inserts in practically all the elements and the aluminum pedals.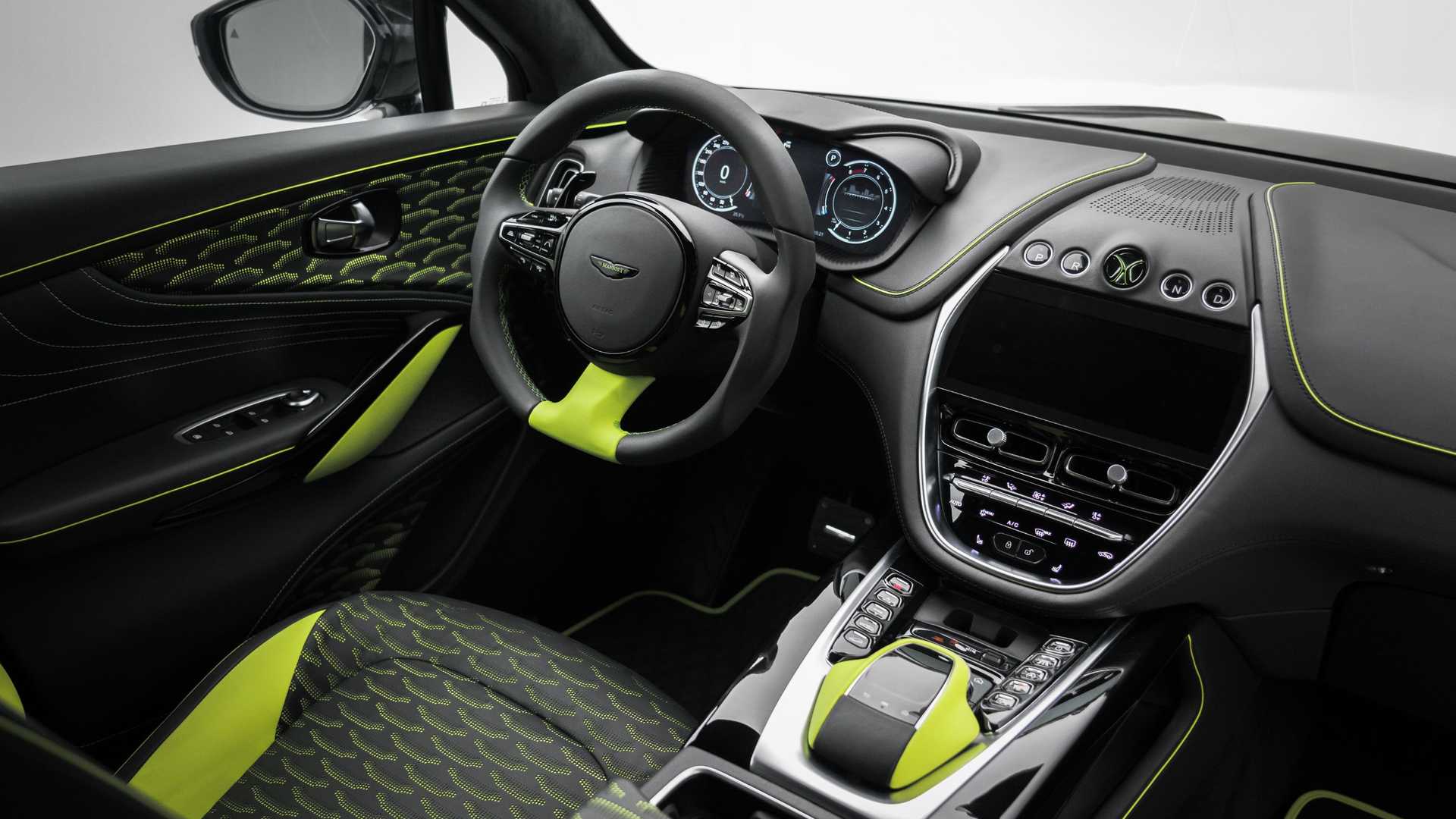 In the guts of Mansory's Aston Martin DBX
Mansory also delights us with mechanical novelties. The 550 hp power (405 kW) and 700 Nm of torque that the 4.0-liter twin-turbocharged V8 engine develops as standard is history. This turbocharged V8 can propel the DBX from 0 to 100 km / h in 4.5 seconds and allow it to reach a top speed of 291 km / h.
Thanks to the specialist's improvements, the V8 biturbo now produces 800 hp (596 kW) and 1,000 Nm of pair. We found larger turbochargers, an optimized engine management system, a new exhaust system available in two specifications, and a sports air filter. Reach 100 km / h in just 3.8 seconds and a tip of 325 km / h.
Image gallery