EthereumPoW is the network resulting from the fork that Ethereum experienced on September 15, 2022, after the Merge occurred and mining was abandoned. The ETHW cryptocurrency is the native token and unit of account of this new network.
There are wallets compatible with ETHW and one of them in Metamask. in this walkthrough you will learn to configure it so you can store EthereumPoW private keys in it. Please note that this tutorial is for the Metamask web browser extension.
Once you have Metamask installed in your web browser (which you can do for free from the official store, for example, Chrome Store), follow the steps below.
First of all, access the part of the Metamask configuration that gives you access to add new networks. For that click the button at the top of the wallet: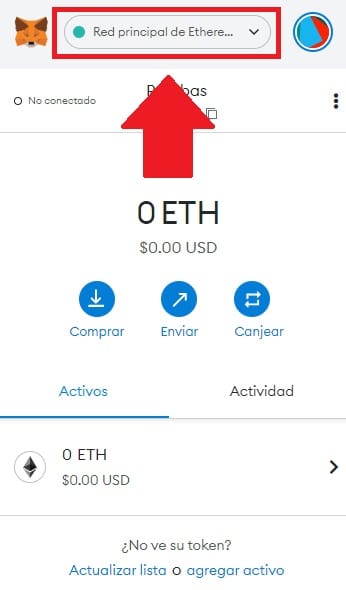 A drop-down menu will open where You will see all the networks that your wallet has installed. Click on it: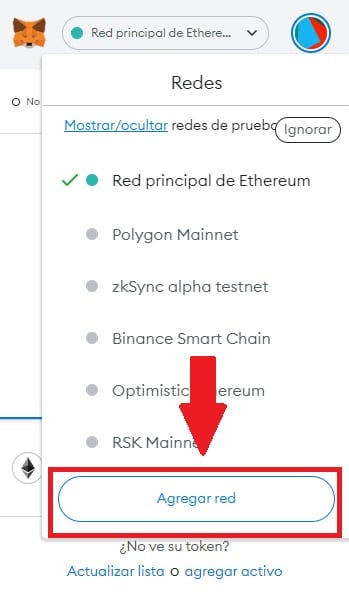 When you do, a page will open in your browser with a form that you must complete with the data of the EthereumPoW network. If your configuration is in Spanish, you will see the following: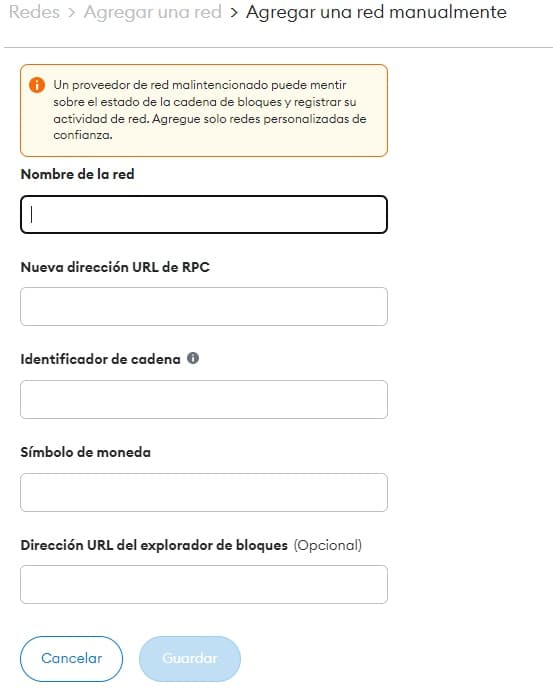 Over there, put the following data (you can verify that they are the ones provided by the developers of the EthereumPoW network in their twitter account):
Network name: ETHW-mainnet
New RPC URL: https://mainnet.ethereumpow.org
String Identifier: 10001
Currency symbol: ETHW
Block explorer URL: https://mainnet.ethwscan.com
And ready! If you did everything correctly, you should see the ETHW-mainnet network listed of networks added to the Metamask wallet: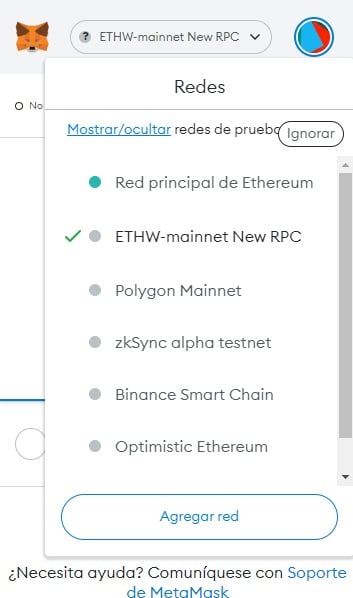 Other Metamask Tutorials
If you wish a more extensive tutorial on how to use Metamask you can review the one that was written by CriptoNoticias. This informative portal also published a tutorial on how to add other networks to this wallet. Access this material at the links below: