Nothing is what it used to be and while some cry for times that were better, others hope for an evolution and the WRC and its hybridization are proof of this, as is the Hyundai i20 N Rally1 2022, which is the latest from Korea.
The WRC is entering the era of electrification and Hyundai Motorsport is eager to unveil its racer for 2022 before the start of the season. South Korea's new car goes by the name of «i20 N Rally1 2022 edition»And has been developed from scratch to adapt to a hybrid configuration.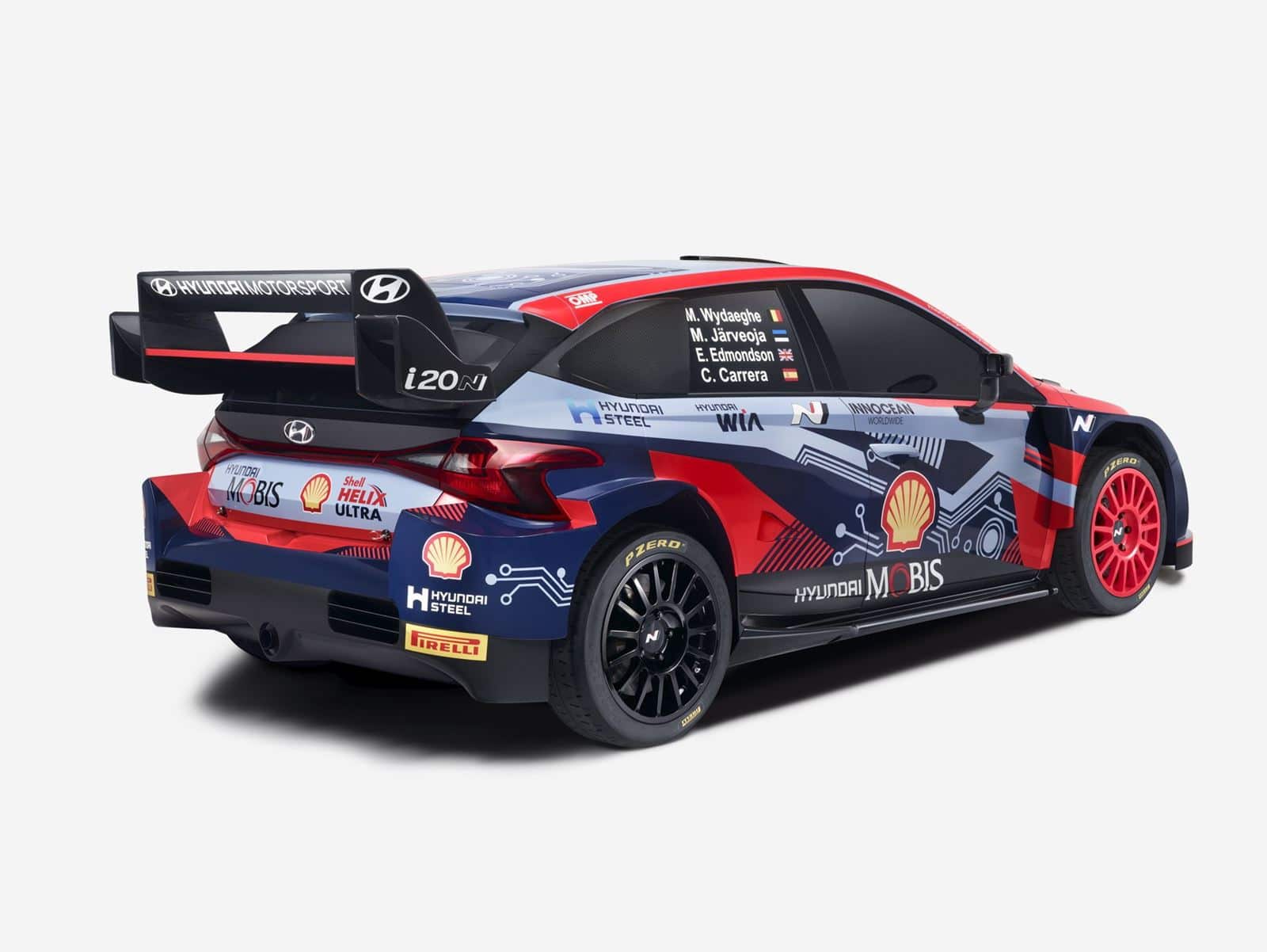 The New 100 kW electric motor will run alongside a 1.6-liter turbocharged gasoline engine which represents the only transferred part of the car with 2021 specs.
The electric motor supplied by Kreisel Electrics will deliver 134 hp additional to allow a combined power of around 500 hp available in small doses.
According to the regulations, drivers will be required to use the electric boost at each stage of the rally. Power will return to the battery through the regenerative braking.
Hyundai will use a simplified five-speed transmission that will eliminate the center differential. In addition, the WRC rules for next season also affect the suspension, which will also be less complex by reducing the travel of the wheels, as well as shocks, bushings and stabilizer bars that will also be simpler.
The i20 N Rally1 2022 edition will be around 70 kilograms heavier than its predecessor due to the additional hardware commanded by the hybrid configuration.
Although on the outside they are more than similar, the latest rally car from Hyundai Motorsport benefits from an all-new steel chassis designed to be safer.
Source | Hyundai