(On the occasion of this week of preferential rates "back to school 2021″ on our program " Growing Up and Raising as a Family ", we are happy to offer you, at the bottom of this article, 3 new documents from this program, related to the theme of this email)
***
"Right now, there isn't ONE night that it normally goes.
When I get home… I'm already exhausted that a new battle awaits me.
He screams, he yells, he throws himself on the sofa because I ask him to come to the table or to wash his hands.
At the beginning, I manage, and then there are these 5 minutes where everything changes.
It overflows, I start to raise my voice, to punish …
Because yes, you understand, I can't take it any longer, me in the evening when I come home.
Well, even that, he doesn't care.
He doesn't give a damn about anything.
I am exhausted."
These few lines were sent to us by Lola during a survey on parenting difficulties a few months ago.
If you recognize yourself (near or far) in his testimony …
We know how exhausting he is from:
having to repeat the same thing over and over again …
have to raise your voice, because no other solution seems to work …
to realize that even the cries, threats, blackmail seem to flow over him.
Raising your voice is exhausting.
And when we begin to imagine the consequences of this operation on the relationship with our child, on the adult he will be later …
It is the guilt that invades us.
Lola continues with these lines:
"The worst part is that when the crisis is over, I am devastated to have pulled the pin, I am ashamed, I cry.
I imagine our relationship deteriorating more and more.
I've tried everything, but I can't seem to make myself listen without screaming, it wears me out.
And that makes me so miserable "
So if you too want get out of this vicious circle, read on carefully.
If you read between the lines, you can put your finger on THE basic problem:
When we cry out or get angry at a behavior of our child that we want to see disappear …
We often get the opposite effect!
Why ?
Cries, threats, blackmail, ultimatums … imply a relationship based on power, on power struggles…
Where the child is the dominated, and the parent the dominant.
We try to win (which implies that the child "loses")
No wonder it doesn't make you want to cooperate!
Would it occur to us to talk like that to our co-worker? How would he react under threat?
So how do you start a virtuous circle?
How can you encourage your child's cooperation?
One of the essential points of the philosophy of the program "Growing Up and Raising as a Family", It is precisely to get out of this relationship based on authoritarianism, on power struggles …
To establish a relationship based on respect and trust.
The first thing to change to achieve this…
This is your way of seeing it:
Our children are not little tyrants that need to be "Watch" at all costs, at the risk of making these famous "Children kings".
Don't worry about "Win or lose" facing them…
Instead, let's work together to find solutions that satisfy everyone!
What tools can you use to concretely apply this change?
We offer you at the end of this email, 3 tool sheets from the 3th part of the program "Growing Up and Raising as a Family"…
The first gives you 11 keys to test to stimulate your child's voluntary cooperation, without having to shout.
The second gives you the procedure to follow in the event of a conflict with your child.
The third is dedicated to your child and offers him, visually, all the choices he can make when he has a conflict.
Obviously, these cards are not "inratable miracle recipes".
These tools may not all work for you, or not the first time or all the time.
do not forget : you are sowing seeds!
And justly !
It is by placing yourself in this posture:
test, without pressure,
explanation to your children: "We will try together to test other ways of communicating, of functioning, of saying things to each other, so that the atmosphere at home is more pleasant, so that we become a team that helps and supports each other"
It is thanks to this posture that you will feel much less guilt when it does not work: you do not make "mistakes" or "mistakes", you test, you experiment and learn every day together!
Of course, even if the subject of parent-child communication is much broader that just "getting to be heard without shouting"…
These 3 sheets already provide you with many avenues to explore, to experiment with as a family.
If you want to go further …
Part 3 of "Growing Up and Raising as a Family" reveals the basics to establish a simple and fluid relationship between the members of your family, it is made up of 4 modules:
Module 1: A relationship based on attachment (rather than power struggles).
Module 2: Effective communication, based on respect and love.
Module 3: We love each other, each in our own way.
Module 4: We create, together, a healthy and fulfilling framework
At the end of this 3rd part, you will know how to calm the relationship and improve communication with your child. You will have all the information and useful skills to set up the framework and the rules necessary for a serene and fulfilling family life. You will be ready to build, over time, a united and supportive "family team"!
To give you a little overview, we invite you to download 3 of the 20 PDF documents that accompany the videos of the third part of the program:
Click here to discover all the details of the "Growing Up and Raising as a Family" program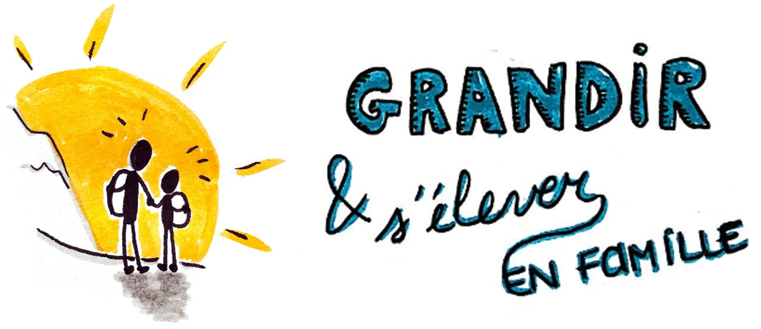 By registering, you get a 30 day satisfaction guarantee or reimbursed You can therefore "test" this program without risk, and decide if it is right for you… or not!