---
Please note, any resemblance to existing characters or situations is purely coincidental… (whatever… 😉)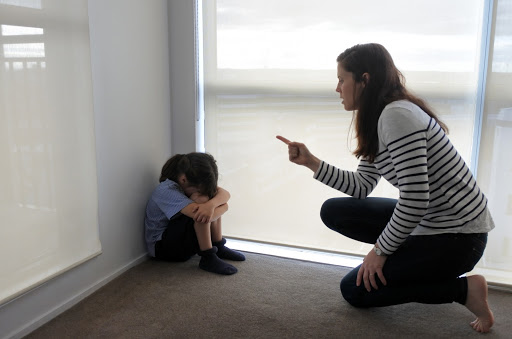 "BUT YOU WILL PUT THESE SHOES ON YES!!!
YOU HAVE NO CHOICE!"
Claire exploded all at once.
She's screaming.
She takes Mila by the arm, and violently puts on her shoes.
It is 8:10 a.m., the day starts as usual: with cries.
***
In fact, the day started at 6:15.
Claire was awakened by Marius, whom she is still breastfeeding.
She stood up and the infernal race began.
Cereals for Mila, coffee for Guillaume – her husband, nappies for Marius.
Mila was already awake, she was playing in her room.
Claire watched the time: at 7:40 am, big max, she MUST be dressed.
But Claire is always careful not to interrupt her game abruptly, to respect her needs, to go about it gently.
7:15 a.m., Claire pushed open the bedroom door and kindly explained to him that she could finish her game, but that she was going to get dressed in 10 minutes.
She even gave him the choice:
"Mila, do you prefer your red dress or your blue pants?"
"No I do not want to !"
They took turns with Guillaume.
They did their best to calmly explain to him that game time is over.
Mila categorically refused to dress, throwing her clothes across the room.
The pressure is on.
30 tense minutes later, there was panic.
Everyone will be late.
Guillaume ended up dressing her by force.
Like every morning.
Mila screamed for 5 minutes.
She finished getting dressed, went to the bathroom and went to lunch, all smiles.
Like nothing ever happened.
Claire was confused, but she took it upon herself.
8:05 a.m. – already 5 minutes late – Claire crouched down next to her daughter:
"Mila, are you putting on your shoes sweetie?"
…
"NO !"
There, it's too much.
Claire exploded.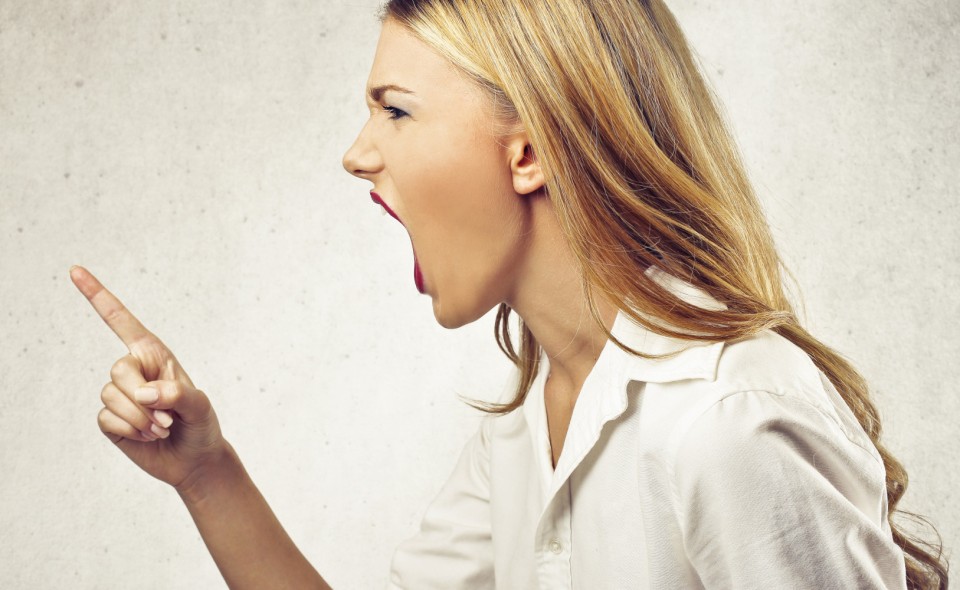 "BUT YOU WILL PUT THESE SHOES ON YES!!!
YOU HAVE NO CHOICE!!"
The anger accumulated since 6:15 am poured out on his daughter.
She screamed and grabbed his arm.
Here is.
It's 8:10 am, Mila is in tears in the car, everyone is late.
Claire is in tears, too.
She blames herself so much for doing this to her daughter.
However, she is passionate about all subjects that touch on caring parenting.
She explains calmly for long minutes, puts herself at his height, tries to understand and anticipate his needs…
She does EVERYTHING to be kind, but… she always ends up exploding.
She is terrified that Mila will one day be traumatized by the "violence" of her parents.
She can no longer live with this guilt that gnaws at her from morning to night.
After much thought, Claire comes to a conclusion:
"I have to find the right reaction so that my daughter listens, without shouting"
She quickly orders the last two books on caring parenting: "Never yell at your children again" and "High-performance mum: I know how to react with kindness at all times".
It's decided, she's going to improve. Again.
She will find a way to remain calm and benevolent in all circumstances.
And everything will be better.
***
It's true, Claire can't stay in this permanent agony.
She heads straight for maternal burnout.
But Claire makes a mistake.
She is wrong to always want to improve.
On the contrary, it risks worsening the already critical situation.
And we explain why in our next article…