As the merger approaches ("The Merge") on Ethereum, strong rumors of a possible hard fork are beginning to surface. His proponent wants to attract investors interested in not abandoning proof-of-work (PoW) mining altogether.
The investor and miner Chandler Guo, a Chinese national, wants to fork Ethereum, asking for the support of mining groups, to keep the original network without proof of stake (PoS).
Guo was involved in the hard fork that led to the creation of Ethereum Classic, after the network was modified after the hack of The DAO. "I forked Ethereum once, I'll do it again!" wrote Guo.
The miner clarifies that this new network will not be maintained by itself, since decentralized finance (DeFi) application developers and the stable tokens will migrate "giving value" to the new network. Therefore, it invites developers to maintain platform support in this "new Ethereum" called ETHPoW.
Ethereum mining, according to CoinMetrics datain recent years it has presented better levels of profitability than Bitcoin, which this may be the impetus behind wanting to keep the network post-merger.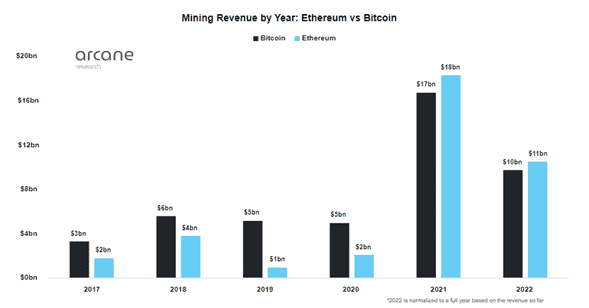 Vitalik Buterin responds to bifurcation proposals
In response to Guo's proposal, the investment group Galois Capital, invited both the Chinese miner and the Ethereum Foundation, the organization behind the maintenance of the Ethereum network, to contract their services for the creation of this new network. However, Vitalik Buterin, co-creator of Ethereum, I know scoffed saying that he did not know who they were, and if it was some "parody account" of Twitter.
Buterin, was one of the promoters of the controversial fork for the recovery of funds from The DAO hack, leading to modification of the blockchain. He has also stated that those who want to continue mining in PoW, migrate to Ethereum Classic "a good chain".
Apparently there are many who are following this advice. The network, in recent months, has seen a significant growth in its activity, due to the "migrant miners" of Ethereum, as reported by CriptoNoticias.