Renault has confirmed that it will launch a new version of the popular Renault 5 as access to the brand. It will be an affordable electric vehicle that the firm has shown in a preliminary way in the presentation of its Renaulution strategic plan. This urban will take style and design cues from the predecessor of the Clio that Renault produced from 1972 to 1985.
The new Renault 5 will be one of the 14 new models (of them seven fully electric), which the French brand will launch in 2025. It will be joined by a new electric version of the Renault 4 in the future range of the firm. And considering that the Renault 5 turbo It was one of the most legendary models of the French manufacturer, we cannot help but wonder what its current counterpart would be like.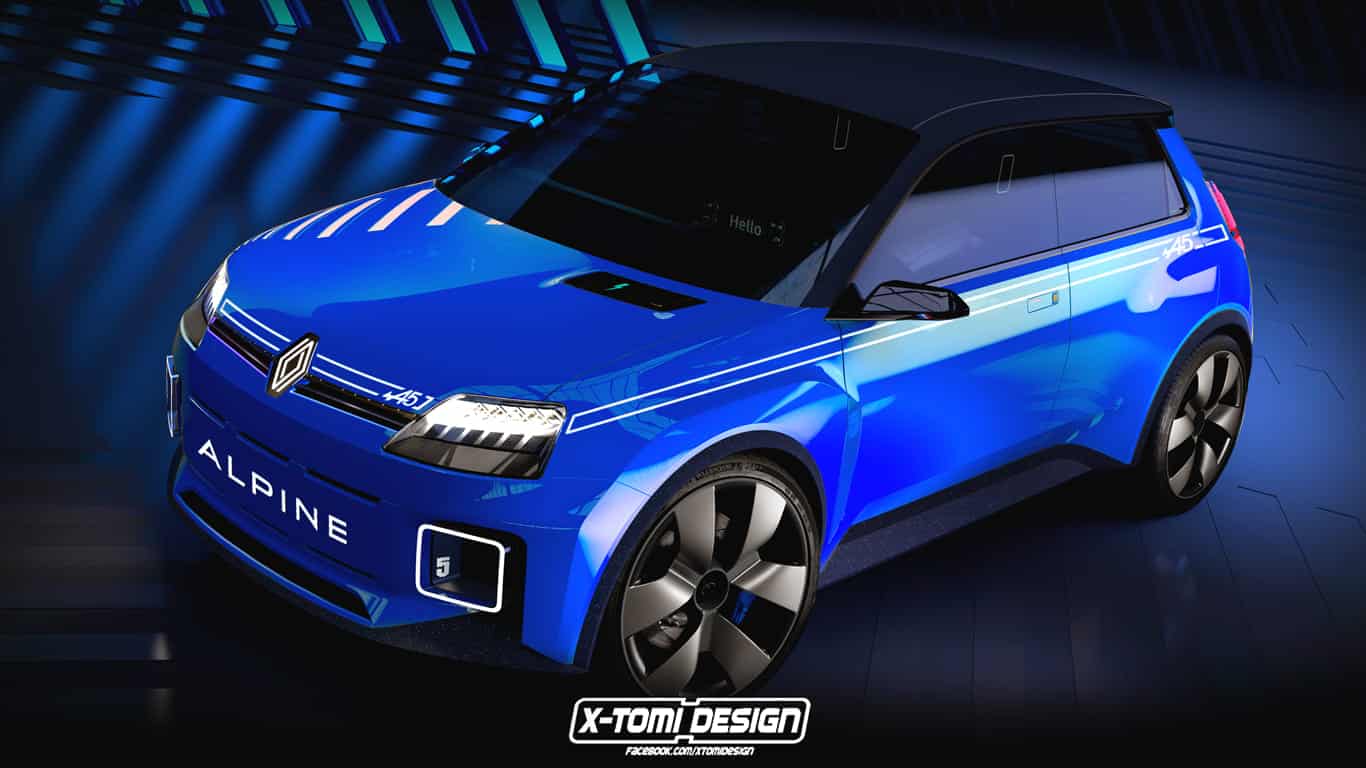 If one day they came into being, which is unlikely, it would be under the Alpine baton, which will bring together the Alpine, Renault Sport Cars and Renault Sport Racing models into a new global entity that will be dedicated entirely to the development of exclusive and innovative sports cars.
In other words, a 100% electric brand With a new product plan on the CMF-B and CMF-EV platforms. To leave us with honey on our lips, X-Tomi Design shows us once again two of its characteristic representations, and the truth is that they look tremendous. Let's see what they look like to you.