They are quite dry when it comes to communicating their new kits and products, but the best thing about the preparer is not the literature, it is their aesthetic works of art. Prior Design has chosen the Hyundai i30 N like his new canvas and, although he is not the first specialist to develop the Korean spicy compact, it is probably one of the most spectacular to date.
Although it should be noted that the preparation has been carried out on the version prior to the recent restyling of the Hyundai i30 N, it has interesting accessories that, without a doubt, we can also equip the new model, since we are talking about a mere widened body kit Made of fiberglass-Dura-Flex.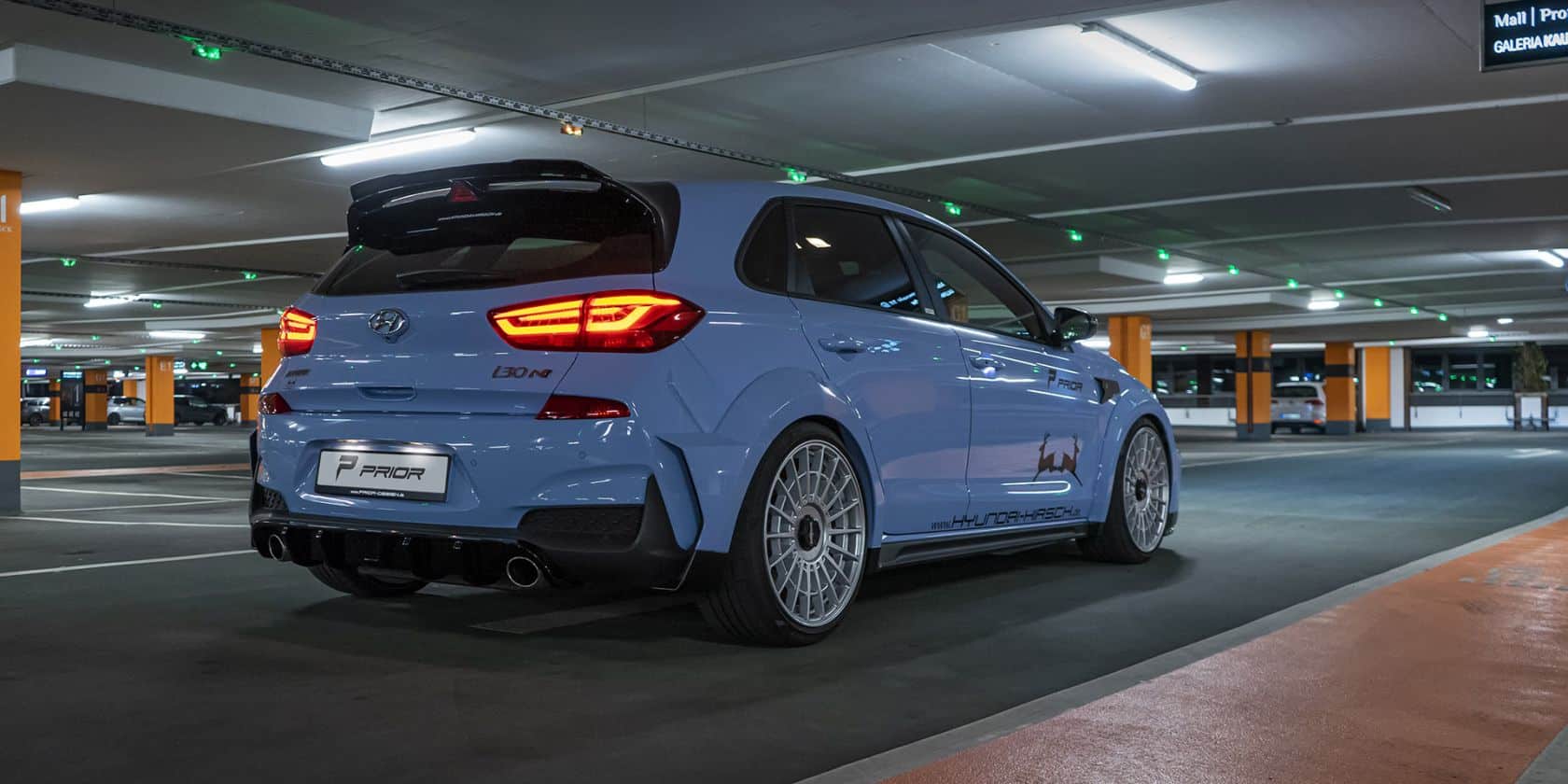 Highlights include a new, more aggressive front bumper with splitter and side extensions, new side air intakes, a restyled rear bumper that integrates a muscular diffuser finished in gloss black and a large roof spoiler. The multi-spoke rims In true rally style, the body vinyls complete the look.
The package has a cost of 3,999 euros in Germany And unfortunately, it does not include any news under the hood. It is offered both for the standard variant with 250 hp (184 kW), allowing you to declare a 0 to 100 km / h in 6.4 seconds; as for the Performance Package with 275 hp (202 kW) and 353 Nm of torque (378 Nm of torque with the function overboost), which declares a 0 to 100 km / h in 6.1 seconds.
Image gallery