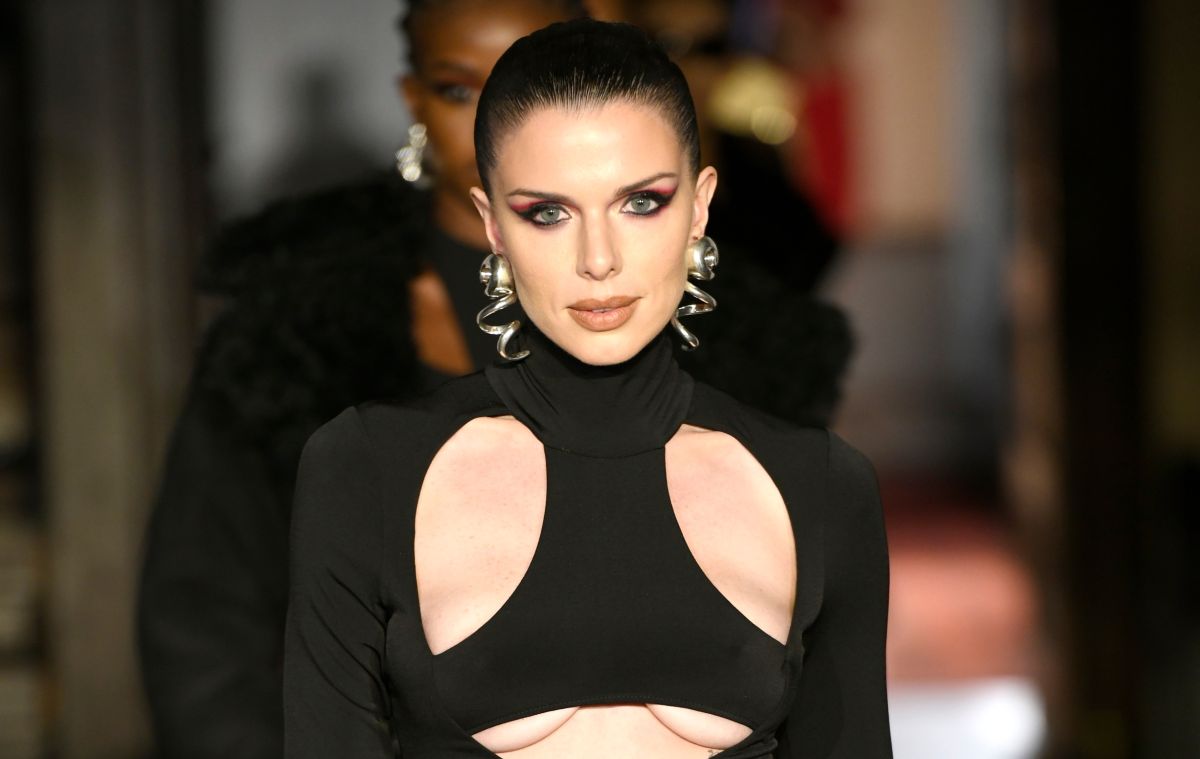 Photo: Fernanda Calfat/Getty Images
Julie Fox did his thing again and surprised Internet users by wearing a daring outfit in the "dominatrix" style for an outing with friends in West Hollywood, California. Keep reading to find out the details!
Through social networks, photographs captured by the lenses of several paparazzi that gathered outside the exclusive restaurant where Kanye West's ex-partner went.
Although the presence of the famous was enough to attract the attention of diners and passers-by, it was her interesting outfit that made her the star of the show.
It was about a total black look of latex pants and top with a metallic coat and synthetic fringes; the inside of said piece was stamped in violet. In addition, Julia Fox completed her outfit with long and stylish black stiletto boots, made of the same material as the rest of her outfit.
"If I had your abdomen I would also wear that", "Wow", "Absolutely beautiful""I thought your latex phase was over, I see not" and "Omg fashion icon without thinking about it", are some of the compliments he received under his publication.
It may interest you:
Julia Fox declared that she was drugged when she gave her controversial interview about Kanye West
Kanye West and Julia Fox end their relationship, which lasted less than two months
Julia Fox refuses to get involved in the war between Kanye West and Kim Kardashian