Available for the 5 Series saloon and touring bodies, Alpina has been working its magic on the Bavarian firm's mid-size saloon for some years. Under the hood, the B5 Bi-Turbo hide the powerful block with eight cylinders and 4.4 liters original of the model, but powered to develop nothing less than 608 hp (447 kW), with a maximum torque of 800 Nm.
They are associated with an eight-speed automatic transmission and all-wheel drive, announcing a maximum speed of 330 km / h and an acceleration from 0 to 100 km / h in just 3.4 seconds. The family body variant, meanwhile, is capable of covering 0 to 100 km / h in 3.6 seconds and to reach a tip of 322 km / h. However, there seems to be room for improvement.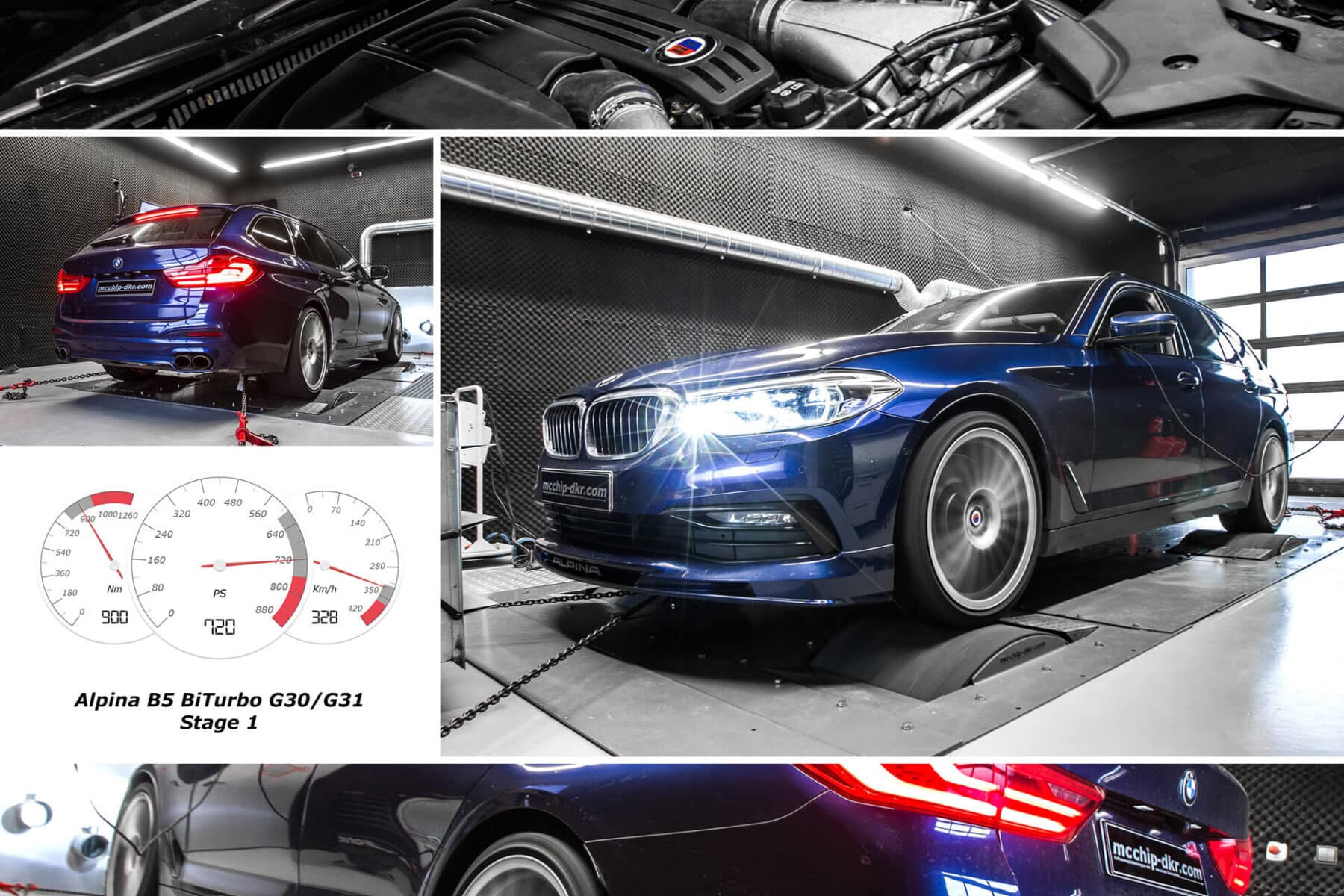 At least that's how McChip-DKR sees it, who just released an update to software Stage 1 for the Alpina model, which increases the performance of the saloon and station wagon by up to 112 PS (82 kW) and 100 Nm of torque. The result is a not inconsiderable 720 hp (530 kW) and 900 Nm, allowing the Touring variant to raise maximum power to 328 km / h.
Although this set-up is initially aimed at the version prior to restyling from series 5, It will not take long to be available for the new model, which already delivers 621 HP (457 kW) and 800 Nm of maximum torque as standard. The price of the power increase has a cost of 1,851 euros and it is available on the specialist's official website.