Anchor I, the Bitcoin mining farm being built in the Department of Chalatenango, in northern El Salvador, will implement an immersion cooling project. The facility will have a 6 megawatt (MW) photovoltaic solar power plant to generate new cryptocurrencies by taking advantage of inexhaustible natural resources.
The project Bitcoin miner located in the El Gavilán canton of Nueva Concepciónin Chalatenango, is being built in El Salvador at the initiative of a Swiss consortium led by the young Salvadoran Josué López, as previously reported by CriptoNoticias.
Lopez used his Twitter account to inform that the necessary technology is already on its way to the Central American country so that the bitcoin mining equipment of this project remain immersed in coolant.
Is about a cooling system that replaces aircurrent industry standard, for tanks loaded with specialized fluids.
"Immersion coolers on the way to Anchor I Solar in El Salvador. Anchor Hydro I in operation, II incoming. Soon we will launch the educational project with which my team will explain how immersion cooling is the future of hashrate decentralization and much more."

Josué López, investor from El Salvador.
Investment grows to generate more bitcoins from El Salvador
López participated as a guest on the program Max and Stacy Report that renowned bitcoiners stream on YouTube. In it, the young Salvadoran explains that years ago he made the decision to leave his country to build his company in Switzerland.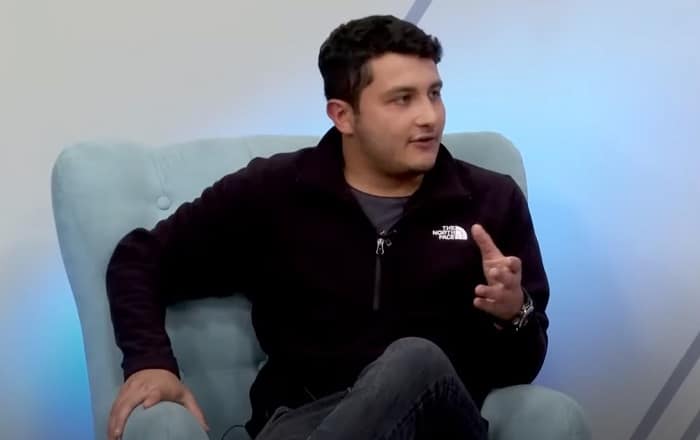 López commented that now his perspective has changed, since the State provides great support to young entrepreneurs and It has new tax legislation that "is really attractive" for those who want to invest in bitcoin-related projects.
For this reason, he says he is involved with several projects being built in El Salvador, including Anchor I, which has set itself the goal of "make Bitcoin mining as environmentally friendly as possible"he added.
"Our country has a great deficiency in terms of hydroelectric energy because we do not have rivers as mighty as those in Guatemala or Ecuador, what we do have is geothermal energy, but a large investment is required to use it, so the only viable alternative is solar energy. Because of how cheap it is to install photovoltaic panels, it is a very interesting way to mine Bitcoin. It is then one of the most profitable methods of taking advantage of renewable energy, without having to invest too much".

Josué López, investor from El Salvador.
From López's point of view, the Anchor project has a great future since other types of agreements are being closed that will allow the company to use a renewable "energy mix" to mine Bitcoin and contribute to the expansion of energy generation in the area.