The Irmscher-Group has been offering individual solutions for vehicles for half a century. Focused on the Opel range, we have seen interesting tuning of its most recent and attractive models. Today the preparer offers us his individualization program for the brand's newly renovated compact. That's how he is Irmscher's Opel Astra.
The specialist's Opel Astra looks even more muscular and sporty than the road version. This has been possible thanks to the installation of parts designed to improve aerodynamics, dynamics and functionality. For starters, the front end of the vehicle is dominated by a restyled lower grille and a restyled bumper that adds a subtle splitter.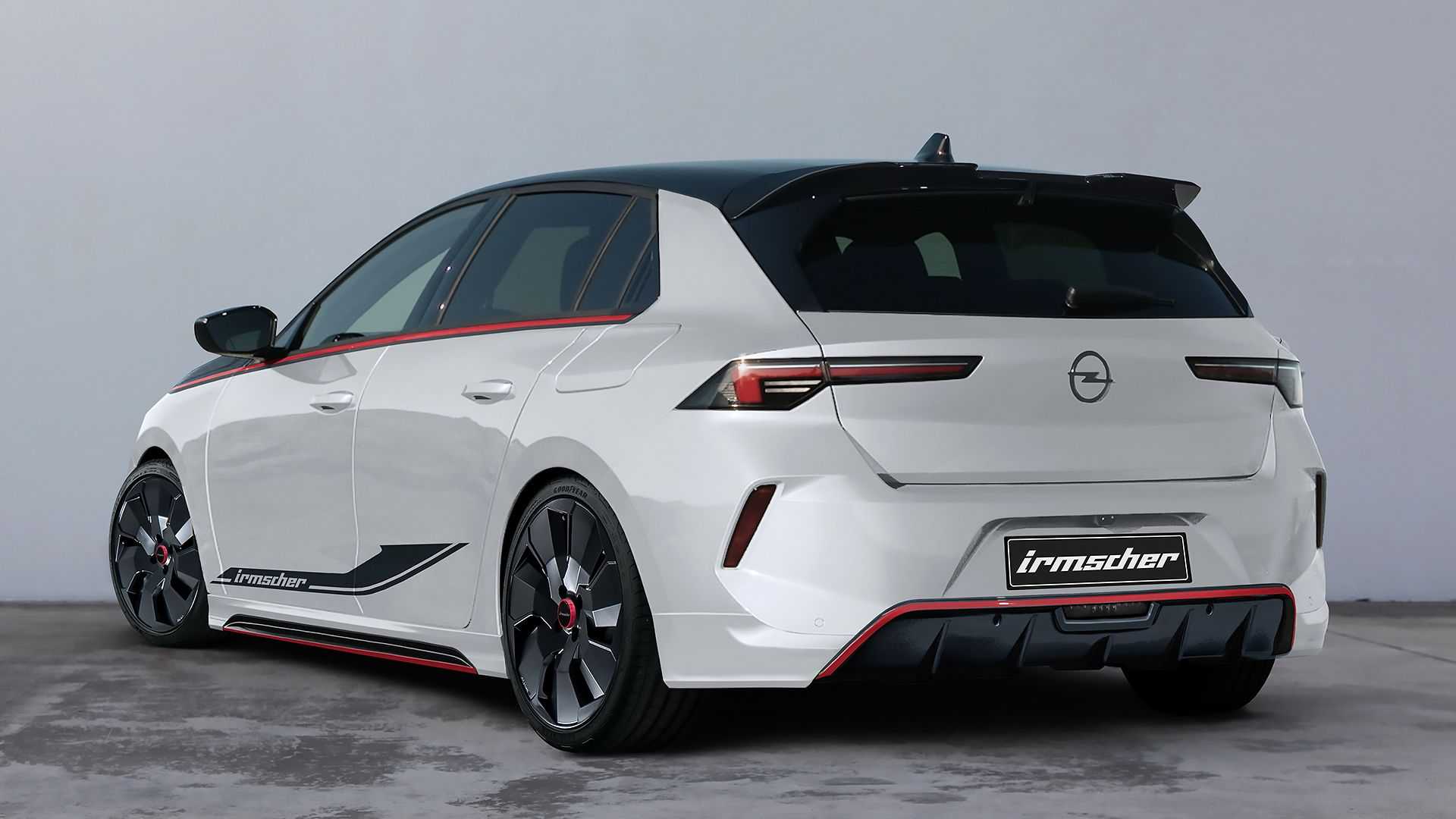 The Aftermarket Specialist Designers They also changed the front grill connecting the headlights. Now it has air inlets instead of being smooth. On the sides we find new skirts with a red detail; while offering various vinyls. A red line runs from the front to the rear on the sides.
The bonnet can be painted black, to match the roof and pillars, or in body colour. At the rear we can see an attractive diffuser. On the rear window, surprises the brand new spoiler. Again we find some details in red to enhance the sportiness of the compact.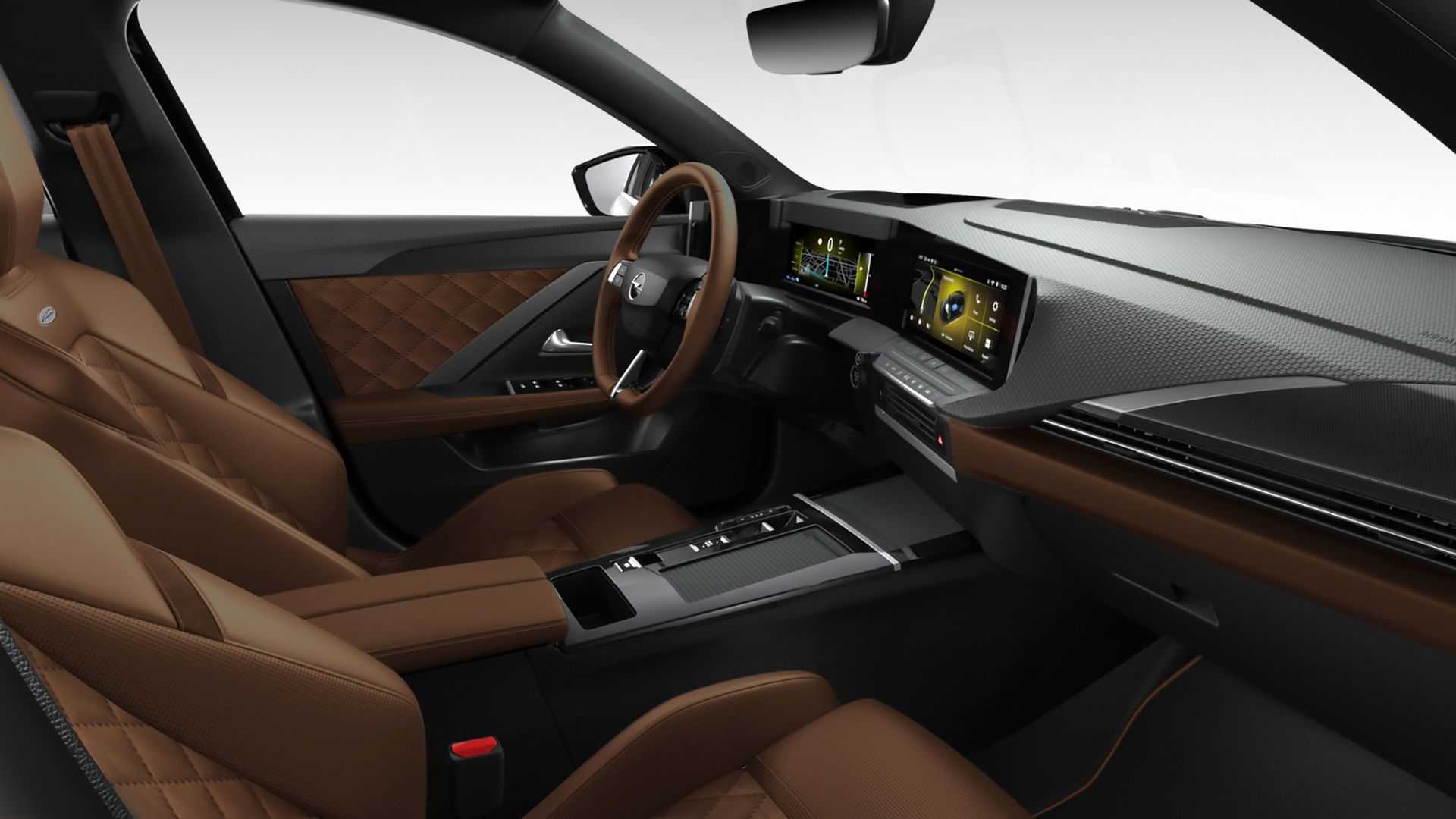 Irmscher's Opel Astra just a pretty face?
Putting the icing on the cake on the exterior of the Astra are new alloy wheels. They are offered in sizes of 18 and 19 inches and "Cosmo Star" or "HighStar" design. In combination with 30mm reduction in the height of the Opel Astra, they give the vehicle dynamic handling and an even sportier appearance. All wheels are available in black and shod with 225/45 tires.
Furthermore, the stainless steel door sills with the Irmscher logo give access to a comfortable and refined interior. Judging by the pictures, we know that all elements of the seats and door panels are updated with high quality leather in different colors.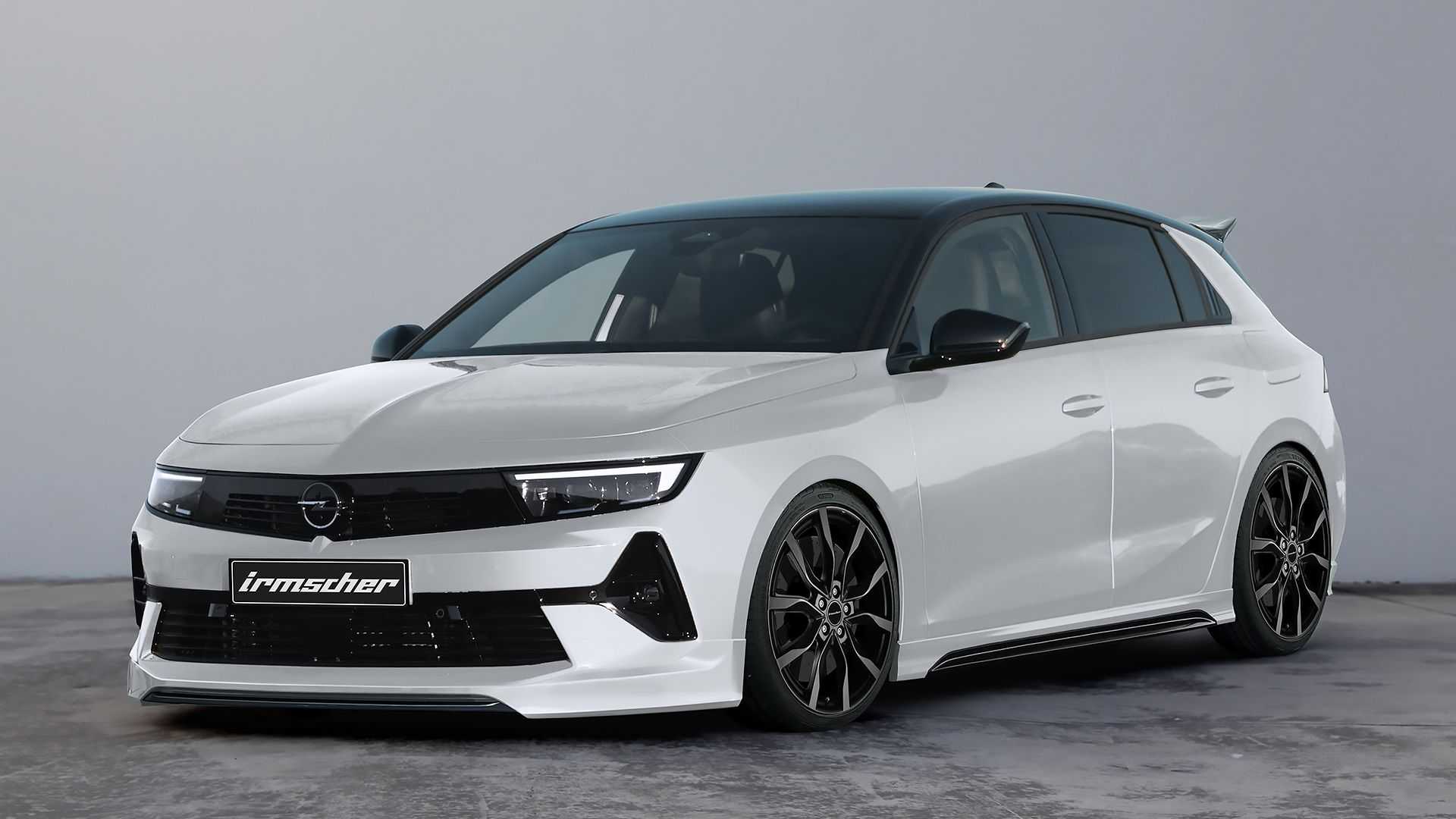 The specialist points out that the modifications are compatible with all drivetrain variants of the Opel Astra, but does not mention any power upgrade. The Opel Astra is offered in the 1.2 Puretech petrol, 1.5 BlueHDi diesel or plug-in hybrid HYBRID variants. Powers range from 110 hp (81 kW) to 225 hp (165 kW).
Image gallery