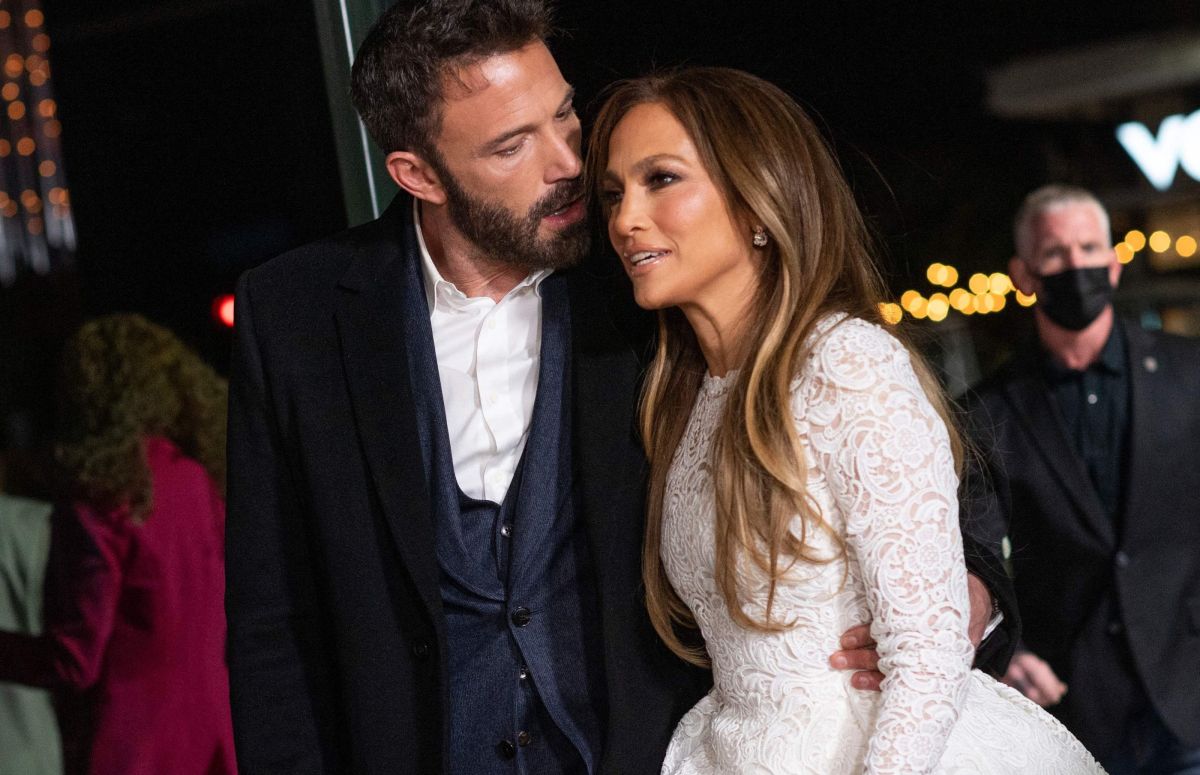 Photo: Valerie Macon. /Getty Images
Jennifer Lopez Y Ben Affleck are ready to start organizing their wedding celebrations and, according to their relatives, they intend to "throw the house out the window" and spare no expense. Therefore, the powerful couple has not hesitated to hire Colin Cowie -who has organized parties for Jennifer and kim kardashian in the past – to create their second "multi-event" wedding after the couple tied the knot in Las Vegas in mid-July. Cowie's parties have been known to cost between $25,000 and $25 million, a luxury only Hollywood superstars can afford.
Sources close to the couple revealed to the column Page Six of new york post that the big meeting will take place in the actor's large mansion in Riceboro, Georgia, in the not-too-distant future, while there is also talk that the guests – all of whom were not required to attend the intimate Las Vegas nuptials – will head to St. Simons Island to continue the celebrations. Ben's brother is expected to be among the parade of stars that will surely attend. Casey Affleck, Matt Damon Y Jimmy Kimmel.
in your newsletter On the JLoJennifer, 53, shared the details of her wedding at Sin City's Little White Wedding Chapel, including some photos and videos of her dress "from an old movie." In an emotional clip in which she shows off her classic boat neck dress, she said: "I have had this dress for many years and I have been saving, saving, saving and now I am going to wear it on my wedding day." In the chapel, the singer put on a lace dress from Zuhair Murad with bare shoulders, corset and fishtail, as well as a matching veil. For his part, the 49-year-old actor donned a white tuxedo that he hadn't bought especially for the occasion.
This is how the singer described the unforgettable moment: "So with the best witnesses you can imagine, a dress from an old movie and a jacket from Ben's closet, we read our own vows in the little chapel and gave each other the rings that we will wear the rest. of our lives. They even had Bluetooth for a (short) walk down the hall. But in the end, it was the best possible wedding we could have imagined. One that we dreamed of a long time ago and that came true (in the eyes of the State, of Las Vegas and of a pink car) finally". Jennifer resumed her relationship with Ben in 2021 after a breakup of almost 20 years.
You may also like:
-This is the millionaire mansion where JLo and Ben Affleck's mega wedding party will be
-The minister who married Jennifer Lopez and Ben Affleck reveals secrets of the ceremony in Las Vegas