Yesterday we met the Subaru solterra. The company showed us its new C-SUV, the first Subaru vehicle to be developed with the e-Subaru Global Platform dedicated to electric vehicles (BEV). This platform, as we discussed in its day, is none other than the well-known Toyota e-TNGA, so today we are going to visually compare both models.
The Subaru Solterra EV is the first cousin of the Toyota bZ4X, something easily discernible at a first glance. The basic principle of architecture is that there are a series of elements that remain unchanged while others change. This approach allows variations within limits width, length, wheelbase and height of the vehicle.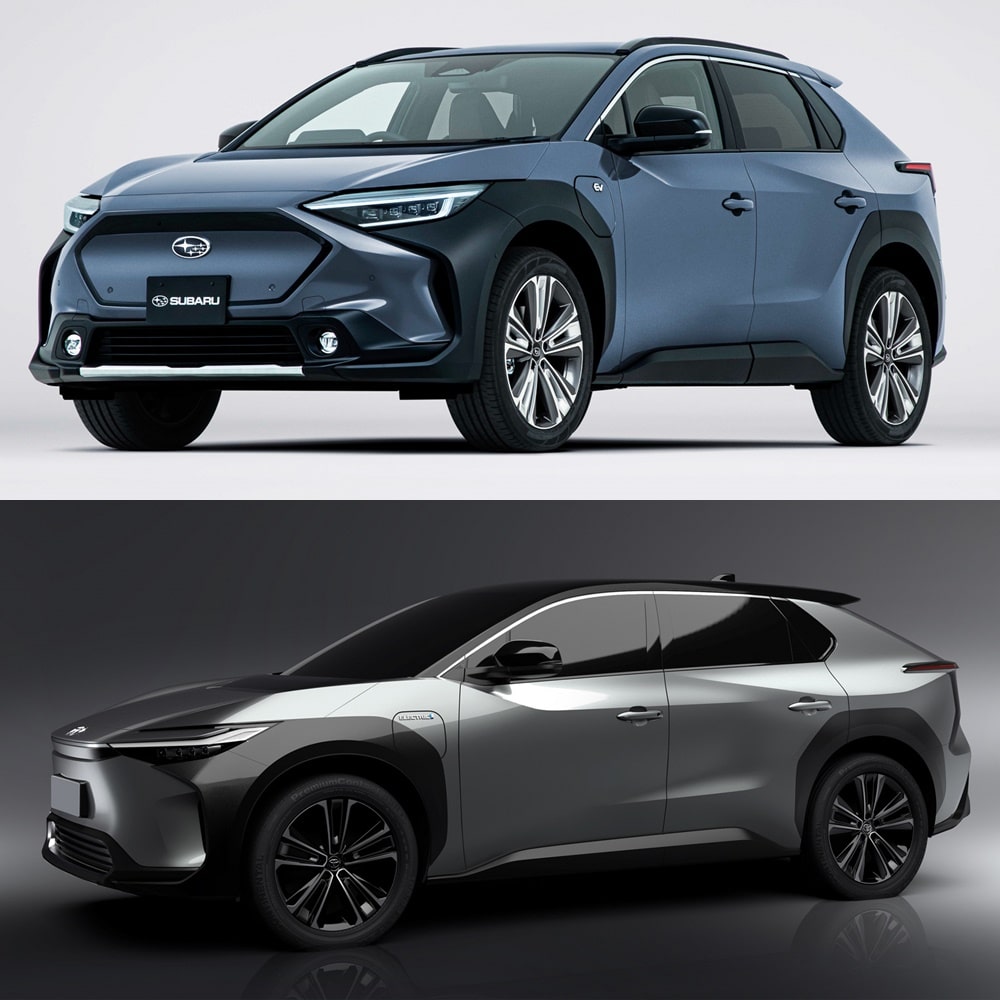 The e-Subaru Global Platform can also be configured with front, rear or all-wheel drive, as well as a wide range of battery and electric motor capacities depending on the different types of vehicle and user profiles. On an aesthetic level, as you can see, they are very similar both inside and out.
They are essentially distinguished by the design details of each brand. While the two companies have pooled their knowledge to create an entirely new platform, Subaru's goal has been to achieve superior passive safety and better stability of the vehicle, elements that the brand has always been implementing in its models.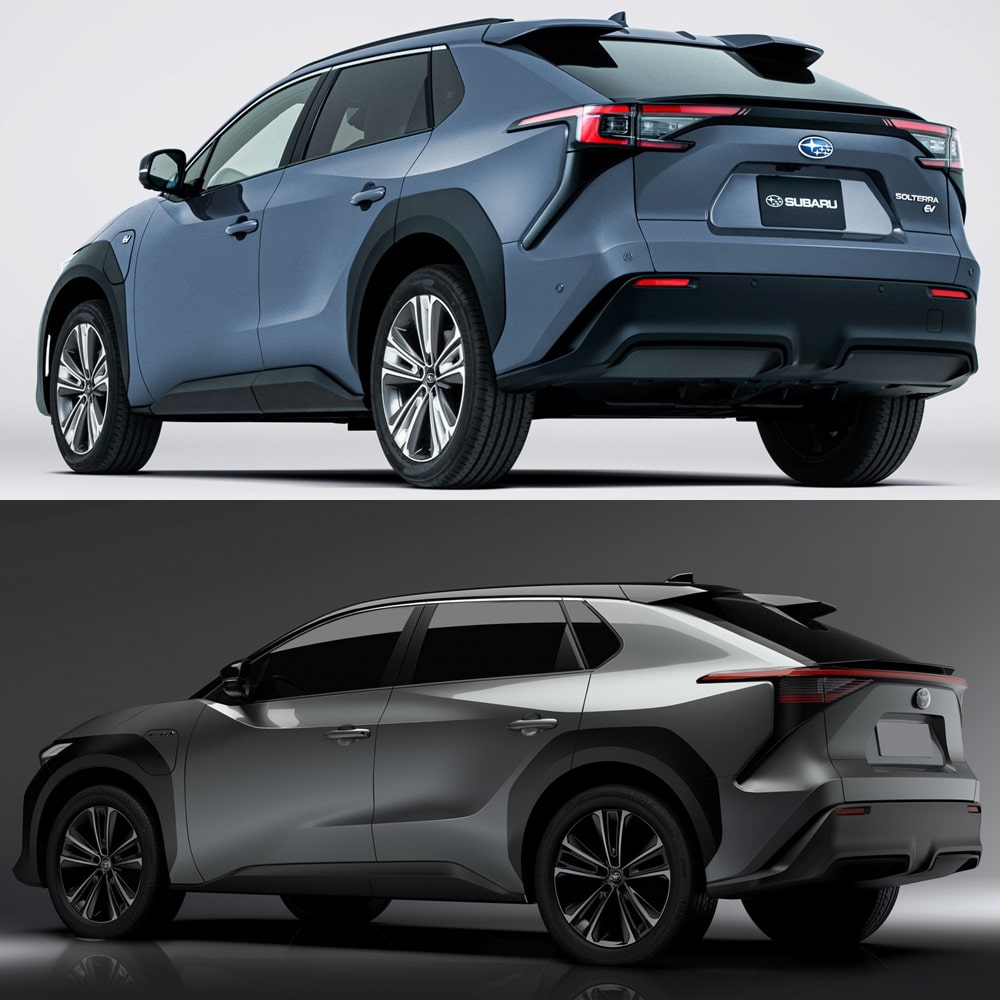 Subaru Solterra vs. Toyota bZ4X
Along with the platform, both companies have also jointly developed a wide range of elements They include product planning, design and performance. In this development, the two companies have contributed their respective strengths, such as technology All Wheel Drive from Subaru and Toyota's electrification technology.
Both companies have developed a elegant and robust design for your new electric vehicles. We see slender front pillars and a low waistline that reflects the low center of gravity. Wheel arch trims and up to 20-inch alloy wheels express its off-road character.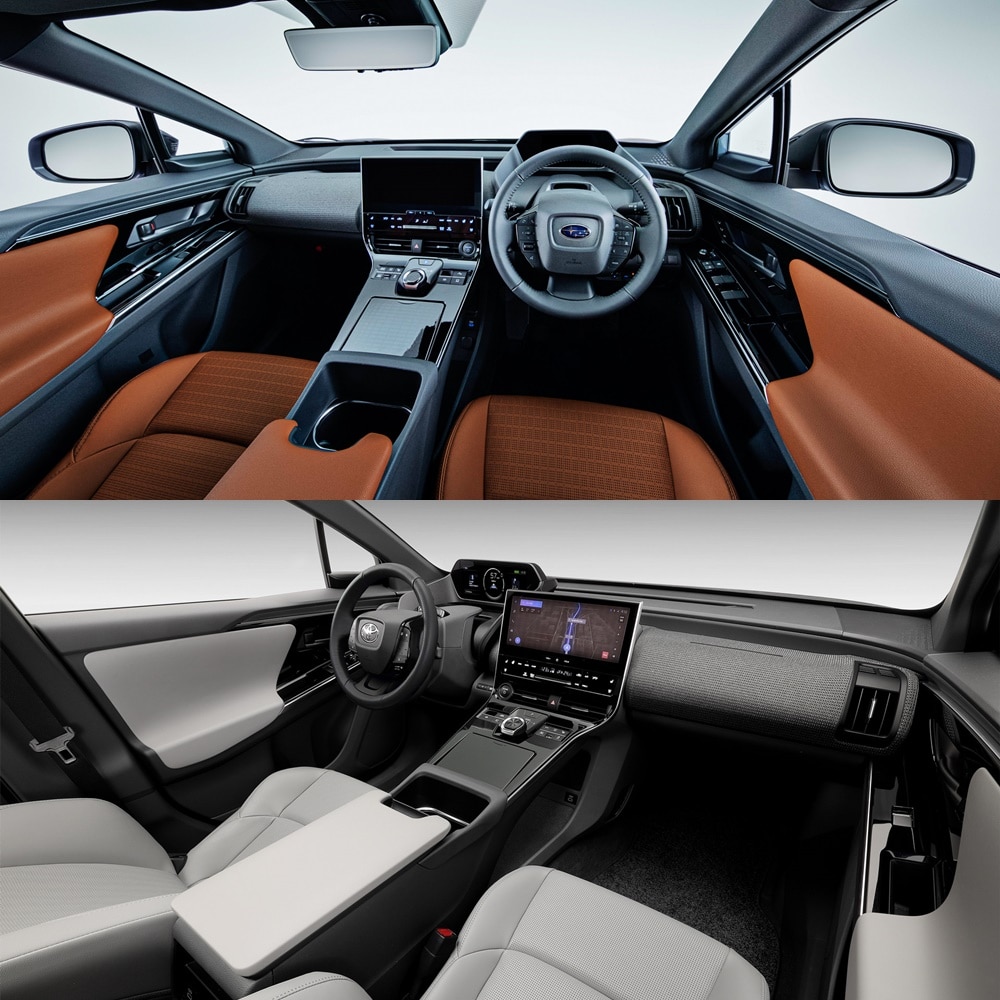 In dimensions, both measure 4,690 mm long, 1,860 mm wide and 1,650 mm high, with a 2,850 mm wheelbase. This gives the Solterra a similar size to the Forester. Inside are reflected comfort and spaciousness. The use of soft textures, high-quality fabrics, satin details and the option of a panoramic roof stand out. The dashboard is slim and is located lower.
It consists of a 7 inch screen, which is combined with a large screen for the infotainment system. The long wheelbase offers great interior space. The trunk volume is also generous, with an adjustable tray. With the rear seats in the use position, it offers about 450 liters capacity.
Two mechanical options
As in the Toyota bZ4X, in the Solterra we will see two mechanical options. The basic model with front-wheel drive assemble an electric motor of 204 hp (150 kW) and 265 Nm of pair. These figures allow you to accelerate from 0 to 100 km / h in 8.4 seconds and reach a top speed of 160 km / h. The model with all-wheel drive generates a maximum power of 217.5 hp and 336 Nm of pair.
Top speed is the same, but completes 0-100 km / h in 7.7 seconds (provisional performance figures until homologation). The system offers the option of driving with a single pedal. The high-density lithium ion battery has a capacity of 71.4 kWh, with which an autonomy of more than 450 km (WLTP).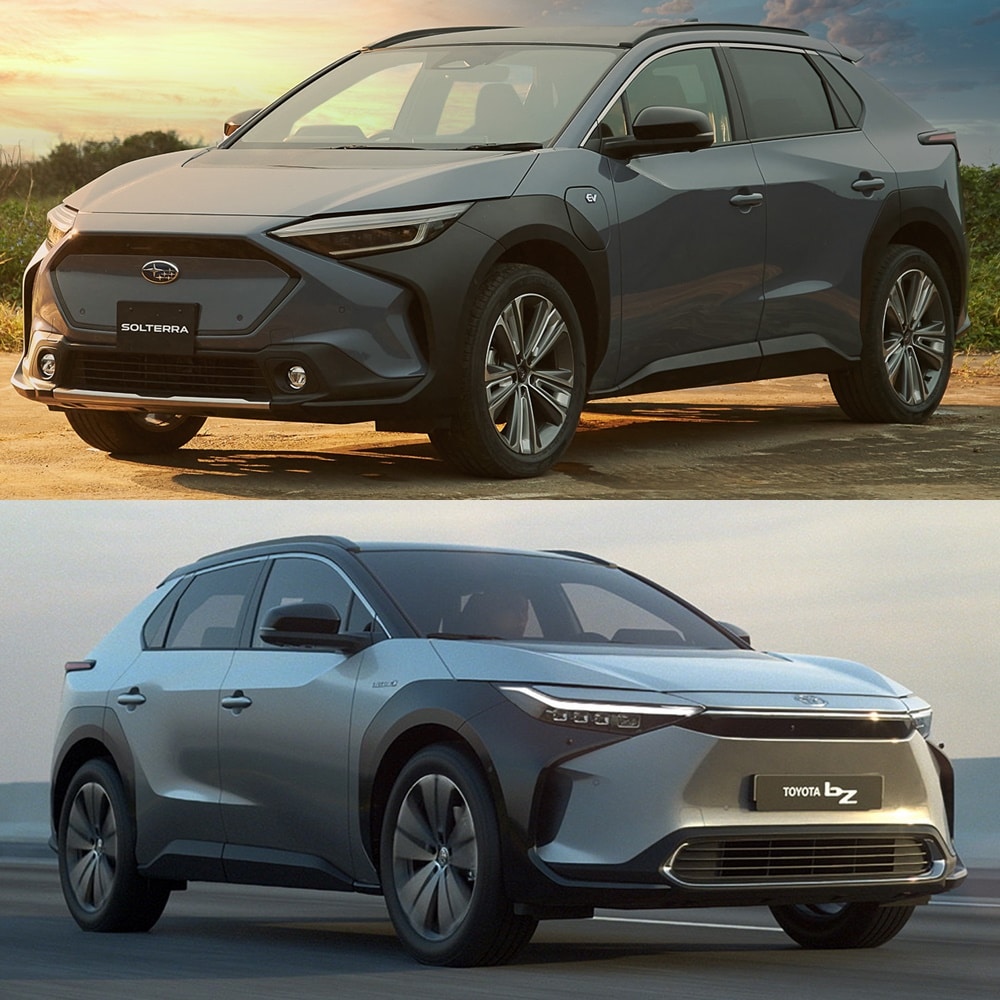 The battery is water cooled.
It has a heat pump for air conditioning and the battery can be charged to 80% in about 30 minutes with a 150 kW fast charge (CCS2). This model will have a three-phase 11 kW charger on board. Subaru expects a battery performance reduction of just 10% in 10 years of use, or 150,000 miles.
It is worth mentioning that the all-wheel drive model has independent 80 kW motors on both axles. Includes the XMODE function, with different driving modes, settings for snow / mud, thick snow and mud – below 20 km / h-, and grip control for a tougher off-road driving – below 10 km / h-.