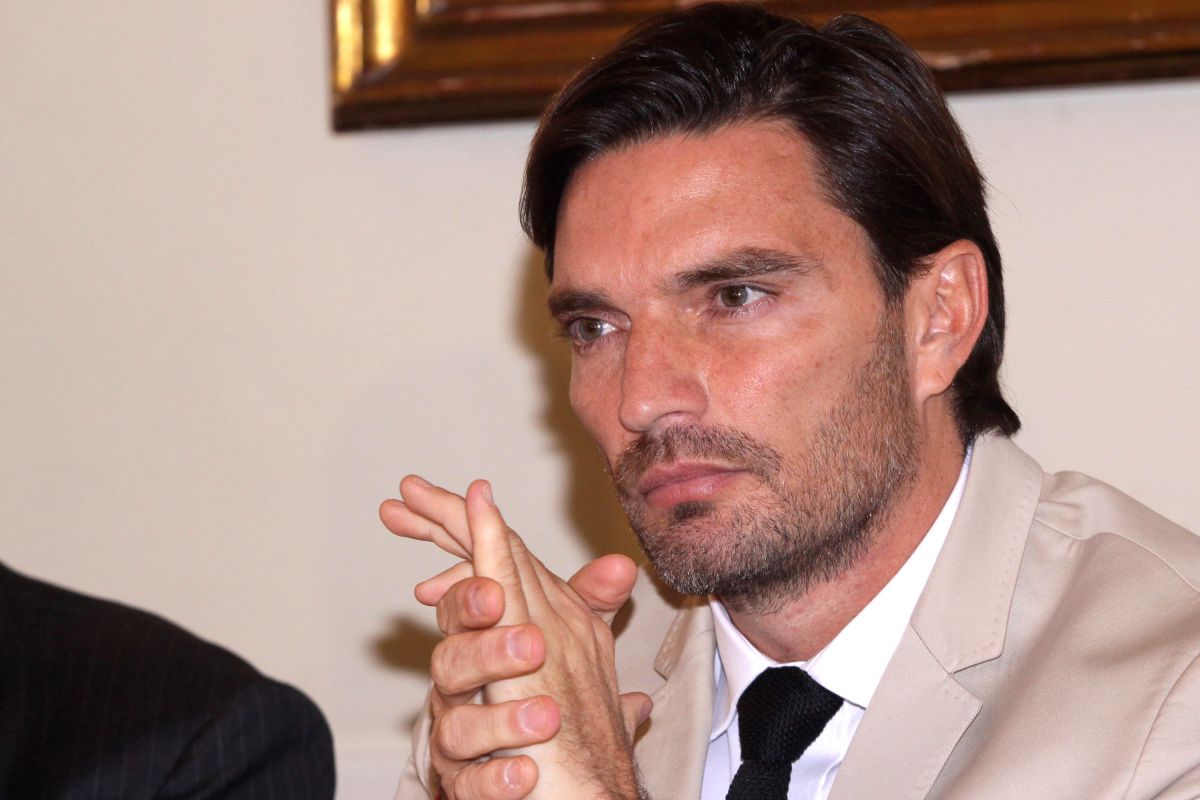 You hardly read in the news that Julián Gil is going to file a lawsuit and for $5 million dollarswithout hesitation, the thought turns almost automatically to his ex and mother of his son, Marjorie deSousa. However, the lawsuit of the actor and presenter is suing the company CarsonLifeof which it was an image.
The actor's press team sent out a statement that read: "Julián Gil sues for $5,000,000.00 five million dollars. The legal action against Carson Life and its CEO Sonia Guzmán, was initiated by Prado Law Offices, led by Mr. Edwin Prado, in the state of Florida…", something that would already leave out the woman with whom it has been debated In court too Marjorie deSousa.
CarsonLife and its CEO Sonia Guzmán face legal problems, since Prado Law Offices, led by Mr. Edwin Prado, presented a million-dollar lawsuit against the natural products company for breach of contractincluding the executive, this on behalf of his client, the actor and presenter Julian Gil.
The legal appeal was filed by Mr. Prado in a court in South Florida. Prado reported that "Mrs. Sonia Guzmán and the company Carson Life Inc. were duly summoned." Carson Life and its CEO Sonia Guzmán approached the international artist (Julian Gil) eight years ago with the intention to use your image in advertising campaigns to promote the company's products.
"Our represented fully complied as ambassador of the brand CarsonLife. She made many promotional trips to cities in the United States of America and Puerto Rico as a spokesperson for the line designated for personal care, but the contract was breached", specified Mr. Prado, legal representative of Julian Gil.
In this sense, the lawyer clarified that his client Julian Gil: "He professionally delivered on every guideline and promotion request from the Carson Life company. It is up to the company to fulfill its responsibility. My client allowed Carson Life to position itself from the beginning as a leading company in promoting general well-being and body health with the products they offer, contributing to its prestige and credibility among the Spanish-speaking public."
"After eight years of professional relationship with Julian Gil with Mrs. Sonia Guzmán and Carson Life, they breached Julián's contract," insisted attorney Edwin Prado, former president of the Puerto Rican Bar Association of the state of Florida.
Keep reading:
Julian Gil talks about Marjorie de Sousa and bets that his son does not know he is his father
Marjorie de Sousa lit up the nets with an outfit that exposed her rear
Lying back and sunbathing, Marjorie De Sousa shows off her attributes in a printed micro bikini
The forceful message that Julián Gil would have sent to Marjorie de Sousa and Victoria Ruffo