Key facts:
The Keet app is designed in the BitTorrent style, but with cryptography involved.

Keet has the ability to make payments with bitcoin by default.
The launch of a platform for creating decentralized apps, called Holepunch, brings with it the development of Keet. This free app offers video calls, messages and file sharing in an encrypted way. In addition, it has the possibility of making payments with bitcoin by default.
The official release of the alpha version of Keet took place today and its open version is expected to arrive in the last months of the year. With her, users will be able to communicate with each other without resorting to external servers or cloud-based software as intermediaries, like WhatsApp or Zoom. To achieve this, Keep uses Holepunch technology.
"Instead of transmitting communications through a single server, as most virtual communications applications do today, Holepunch is an open network of computers that peers can use to discover each other," said Mathias Buus, CEO of Holepunch, on this launch.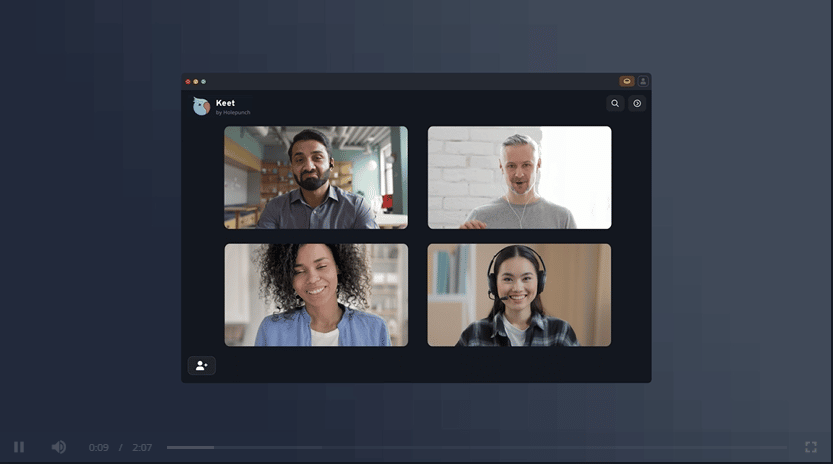 In other words, communication is executed only between the people participating in the chat, which decreases the latency or the time it takes for an information packet to go from one point to another.
Holepunch as Keet's communication architecture
According to the statement released today by the developers of this application, Tether, Bitfinex and Hypercore, Keet's architecture is based on a distributed database. This allows app users to "swarm, in home and office networks" with a technique called "hole drilling". The technique consists of connecting only the parties involved to each other, prior authorization that is signed with cryptographic keys.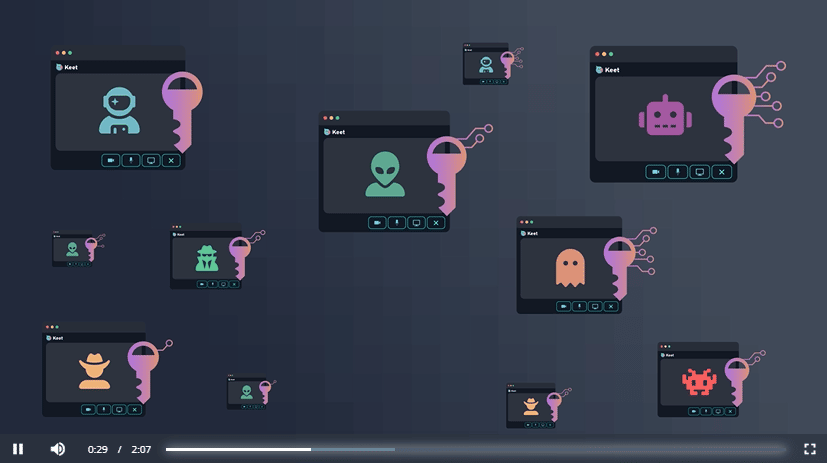 "Keys are generated on the device, all locally, and we are working to add support for various hardware secure modules (HSMs), such as Ledger, to provide more flexibility for users," they explained to Bitcoin Magazine Mathias Buus and Paolo Ardoino, CEO and Strategy Director of Holepunch respectively. "This means that in the future, in addition to keeping their keys on their local device, users will be able to store them on external hardware or on their phones."
According to Holepunch directors, applications like keet benefit from this type of BitTorrent-style networks, which allow users to download and transmit information packages collaboratively. This, for example, decreases the use of computational resources and simplifies development. Therefore, a single programmer was able to create Keet in just four months.
Because Holepunch ditches the use of blockchains and a native token, users and developers don't need to store databases that must then be replicated between all participants in a network, Buus and Ardoino explain.
Rather, the architecture of Holepunch would allow distributed applications to scale with minimal resource usage. "Instead of relying on a shared blockchain among all users of the application, each user builds many small data structures" for each activity, for example a call or file sharing, they explained.
Buus and Ardoino assure that this programming architecture "has nothing to do with payments, since video/audio/text chats are pure data streams. The payments [con bitcoin o tether] in the Keet context they are optional and can be used to tip, pay for live streams, send money to friends and family, etc."
"In Keet, you can see this in action, if you do things like share a large file in chat," the managers explain. "When you do that, you'll notice that it instantly shows up for other users, and only when users download the file do the missing parts start to replicate. Once you have the data, it can help share it with other users, making it very scalable."