As we told you last week, a transport ship of vehicles had become news after a raging fire broke out in one of its holds that forced its crew to evacuate and leave the ship adrift.
Apparently the Panamanian flag ship declared a fire last Wednesday afternoon while sailing the waters near the Azores Islands. The 22 crew members were rescued by the Portuguese navy and are now safe, but the fate of the vehicles on board the ship, which was supposedly headed for the US and has been left without a crew and adrift, is unknown.
Even though the Portuguese authorities are trying to put out the flames and the fire seems to have subsided, the consequences for the ship and its cargo seem dire.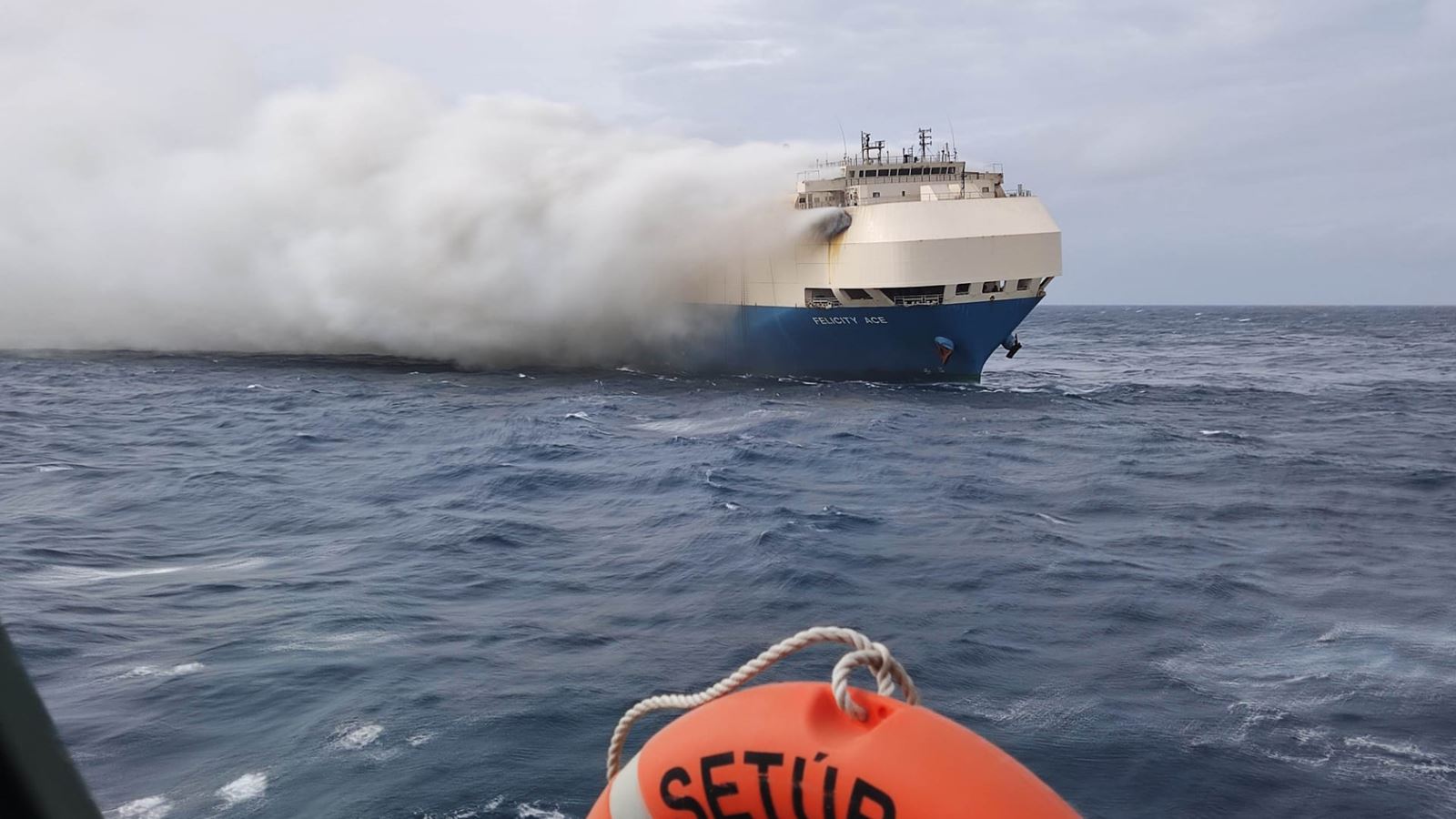 the ship that is capable of transporting up to 4000 vehicles in total It was almost full and some of the vehicles it was transporting were electric or hybrid and had batteries that could be one of the many causes of the fire, which by the way, is still under investigation.
The main concern is not the vehicles or the ship itself, but pollution, and in addition to the fuel and the vehicles themselves, the heavy batteries of the hybrid systems and the electrical systems can present serious pollution problems if it ends up sinking.
The subsidence of the fire has allowed the ship to be boarded to prepare it to be towed to a safe port.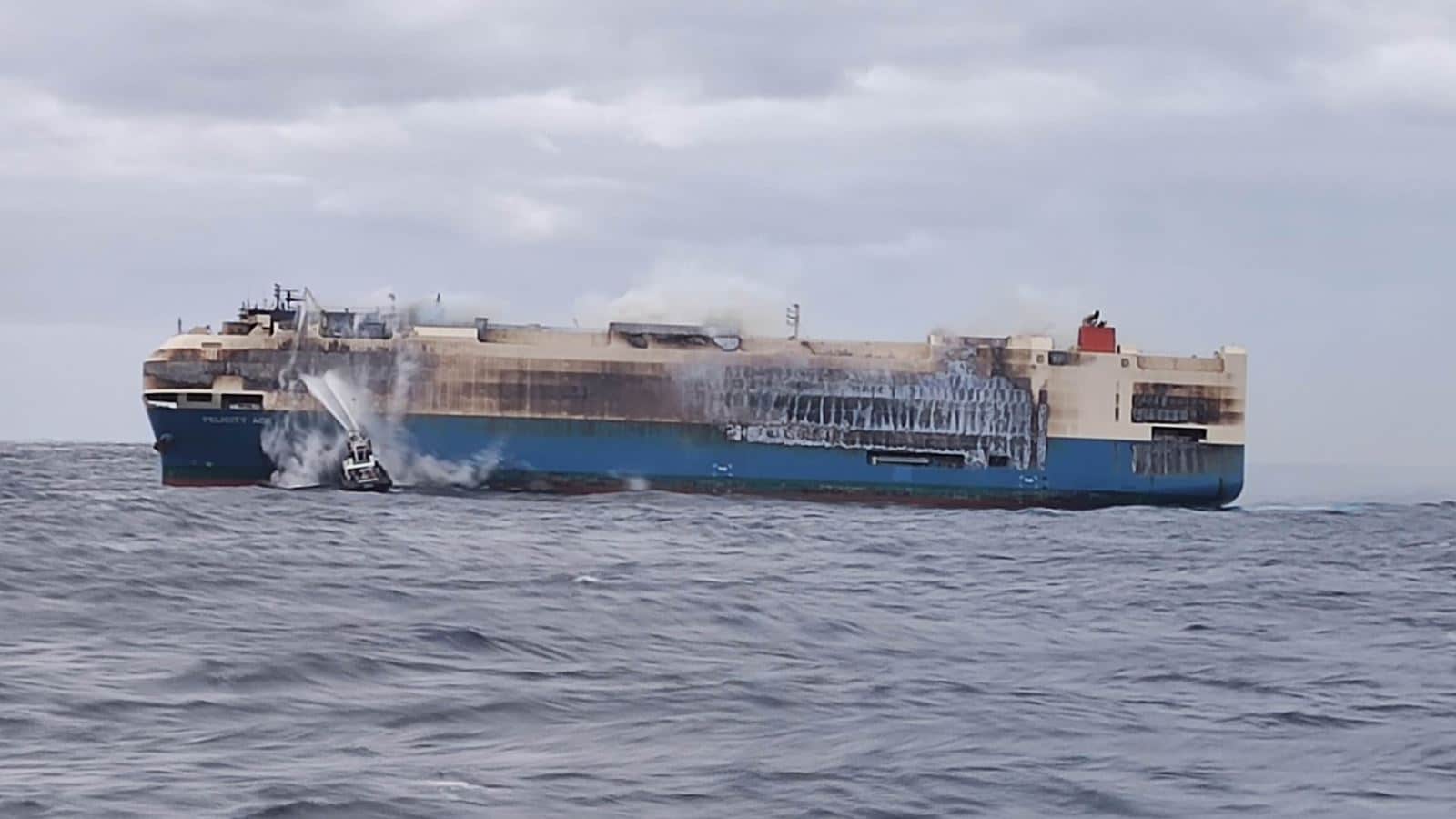 Volkswagen has not yet officially confirmed the total number of vehicles on board the ship, but a Porsche spokesperson gave some details about its estimate of around 1,100 units.
Bloomberg, has commented that the ship was carrying 3,965 vehicles, of which 1,100 were Porsches and 189 Bentleys. Audi and Volkswagen confirmed they also had units inside but did not release any specific numbers. Lamborghini, which is also believed to have had vehicles on the cargo ship, has not issued a statement. In Bugatti they have not commented on it.
It is estimated that the losses could be millions as well as the loss of profits of the dealers and agents who will not be able to deliver the cars ordered to their customers.
Source | Marina