The new generation of Land Rover Defender it is penetrating the whole world. Reinterpreting an icon for the 21st century is smart, capable and safe for the whole family. There is no other vehicle like it, although it is not that indestructible Defender that we knew. It looks tough because it is, but this Defender Convertible 2022 it also brings an exotic touch.
If there is one thing that currently differentiates the Defender from the Wrangler, it is that the latter is not just an off-road legend. Thanks to its ability to be almost completely disassembled, it is also a true Californian icon and an object of desire for the youngest. However, it seems that Heritage Customs has the solution for it, and cool much.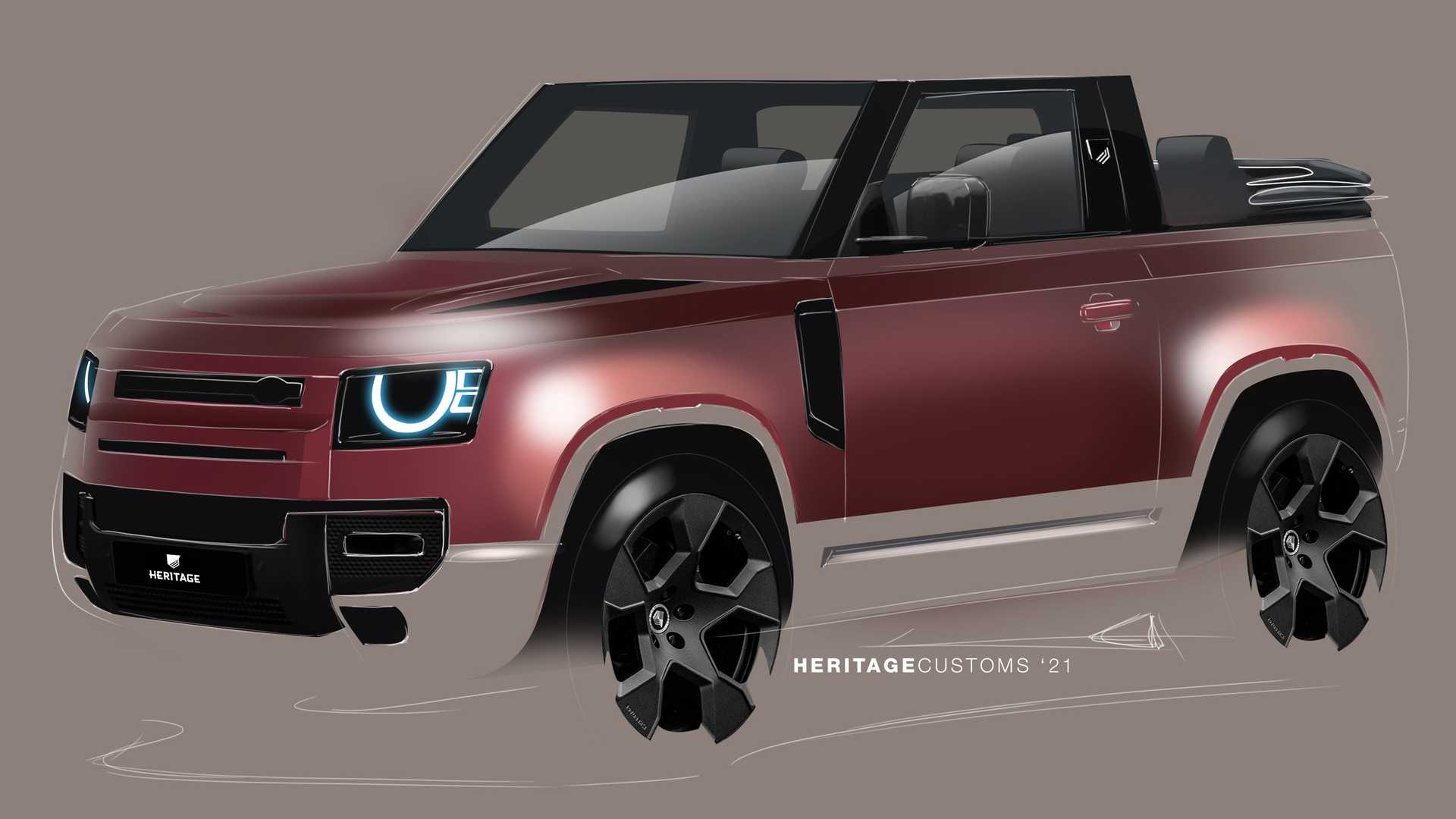 This is the Land Rover Defender Convertible 2022
Baptized as Valiance Convertible, the open-top Defender only exists in renderings at the moment. However, the company plans to build five copies in 2022. Of course, it will not be cheap, because the starting price will be 138,500 euros before taxes in Europe. It will be offered in three color combinations.
One of the most discreet will be the color Solihull sand, which evokes the English countryside. The body in this case is light green. The bumpers are painted in gray and the hood in sand beige. The 20-inch wheels are finished in white and the exterior sports bronze-colored trims. In the cockpit elements in gold have been added.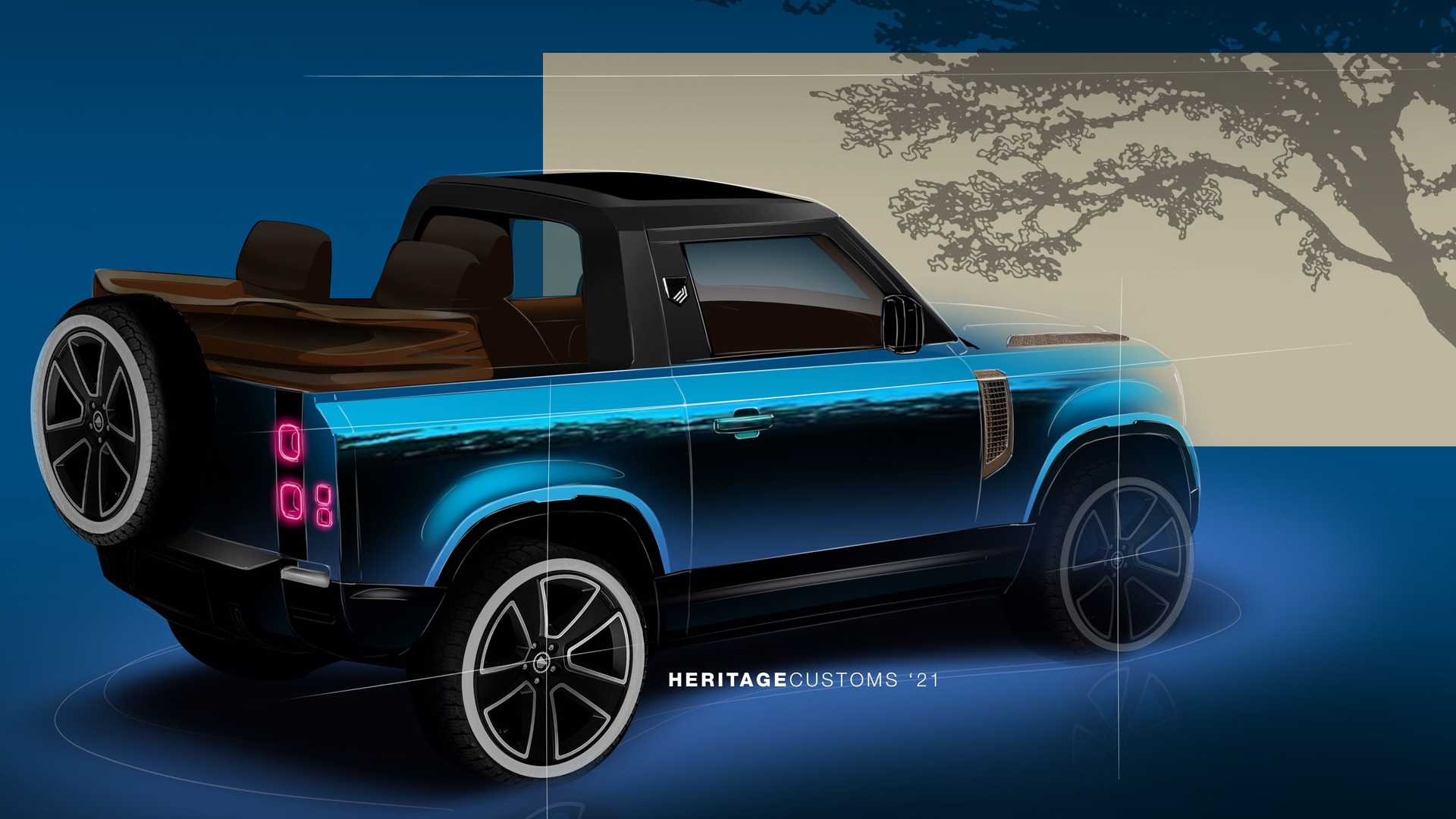 The color combination Côte d'Azur is inspired by the beaches of southern France. It stands out for the bright blue exterior with black pieces for the bumpers and the lower edge of the body. The hood has a cognac brown color and the interior features copper details. For the 22-inch wheels, a peculiar white band has been added.
The color scheme Kokkini Paralia comes from Red Beach, on the southwest coast of Santorini. It boasts a dark matte red exterior, with black bumpers and a matching roof. The off-roader is equipped in this case with 22-inch wheels. It is complemented by bronze exterior trim and interior tin details. They are offered with any engine in the range.
Image gallery