Key facts:
For now, the US is the most attractive country for Bitcoin miners.

Legal certainty, access to cheap equipment and low electricity costs drive mining in the US.
The United States has remained the country of choice for Bitcoin mining and this is what the data suggests. Since last year, activity has grown steadily, as a result of the migration of miners from China and, of course, the benefits offered by the North American country to these operators.
The United States concentrates 37.8% of the hashrate or global computing power of the Bitcoin network. This according to the University of Cambridge. It is a remarkable figure that grew, firstly, thanks to the ban of China, a country that restricted Bitcoin mining since May of last year, alleging alleged environmental damage.
Regions like Texas and Montana have seen a boom in Bitcoin mining farms and other data centers, with hundreds of mining machines working side by side, securing the network and receiving rewards that translate into profits for operators. A job that is steadily becoming more common among American miners.
In fact, in the United States there are large publicly traded companies that are dedicated to mining, which make up the bulk of the industry. Some notable examples are Riot Blockchain, Marathon Digital Holdings, Bitfarms and Core Scientific, that together contribute more than 15% of the Bitcoin hashrate.
But, what are the factors that make the US the preferred destination for miners to set up their operations? There are several reasons, and that is why in CriptoNoticias we talked with three American miners, who agree on regulatory certainty, low equipment prices and favorable electricity costsas three of the key points that have built the mining market that is seen today in that nation.
"A simple process"
Neil operates with over 50 Bitcoin miners. An authentic fauna of technological devices, varied among themselves. As he told this newspaper, he has multiple MicroBT Whatsminer M30 (112 TH / s), as well as a couple of Antminer S19J (104 TH / S) and some S9 (13.5 TH/s) "which I use for heating in the winter".
Advertising

With his army of ASICs, which contributes 2 PH/s to the Bitcoin network, he has been operating since 2018 in his native United States. For him, the process is simple, since you know the laws and regulations that must be followed to avoid getting into trouble.
He goes hand in hand with Alex, another miner and member of Kaboomracks, one of the most popular Bitcoin mining ASIC marketplaces in the United States. For him, mining from your country provides "opportunities" to access cheap specialized hardware, which promotes activity in that nation. "Besides that I have decent prices for electricity," he told CriptoNoticias.
Ti Kawamoto, who has farms in the central states of the United States, doesn't think much differently from his fellow miners. In an interview with this medium, said one of the biggest factors driving US mining "is domestic access to miners".
"Even if the miners are located in different states, they are still within the jurisdiction of the United States and it only takes a quick flight to check them out personally," said Kawamoto, who also noted that he mines in the US for "have guarantees of being a US citizen and of understanding the laws here".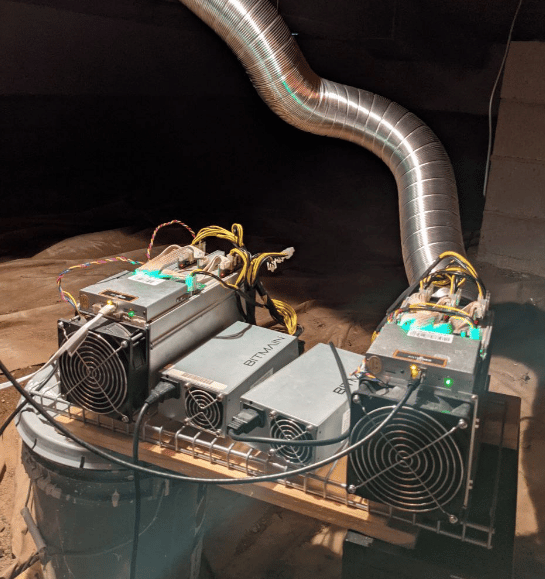 Energy prices, a seductive factor
According to specialists, energy costs are a fundamental part of the reason why Bitcoin is mined in the United States. As they said, prices for miners range from $0.06 to $0.40 per kilowatt-hour (kWh)although they vary depending on each state, the energy source used to generate electricity and whether it is residential, commercial or industrial consumption.
If we compare the average prices of miners with those of GlobalPetrolPrices, we will notice an affinity. According to this website, which locates energy costs in most countries, a business must pay USD 0.11 per kWh. A home, meanwhile, USD 0.16.
In Alex's precise case, his fee is $0.12. He is located in Phoenix, Arizona, where there has been a significant presence of Bitcoin miners. "Electricity prices vary widely for a variety of reasons," she argued.
Ti Kawamoto, meanwhile, told us that he pays between USD 0.07 and USD 0.085 for each kWh and Neil emphasized that the average he cancels can be higher than USD 0.06.
Electricity prices will be different for residential, commercial, and industrial buildings. Electricity prices also depend on proximity to power generation and power availability. State and local governments also have a massive impact on electricity prices. In general, getting low prices of around $0.04 requires a person to have a power consumption of at least 5 megawatts before he can reasonably negotiate with power companies..

Alex, American Bitcoin miner.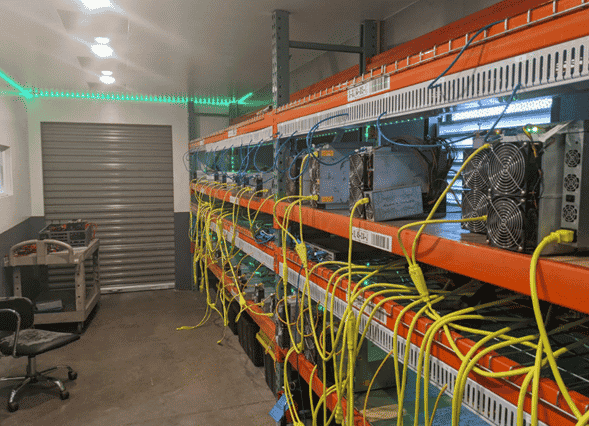 The prices that are handled in the United States are very similar to those that can be found in Latin America, Another region where large-scale Bitcoin mining is brewing. As we have seen in a series of reports, in this part of the world operators have access to cheap energy, for just USD 0.01 per kWh, as in Venezuela, or USD 0.033, as in Paraguay, which helps the activity settles more and more.
Legal certainty, another factor
The legal certainty and certainty of the operations also seduce investors who want to mine from the United States. Neil is an example. He told us that he feels safe "both as an individual and as a company" because his utility provider "it has a very strong incentive to keep the income stream we provide active". This was indicated by him, referring to the profits that can be generated monthly by mining Bitcoin.
Alex, for his part, specified that legal protection "varies from state to state." "In Arizona, I feel like I'm pretty safe," he said, clarifying that there is more threat from electrical issues than from the regulation of mining itself.
A big unspoken threat is energy prices. Many power companies are being pressured to implement expensive and unreliable power sources such as wind and solar. This leads to increased electricity prices that can make mining in a region completely impossible. This worries me more than the actual legal restrictions.

Alex, American Bitcoin miner.
Kawamoto, meanwhile, said that although property rights in his country are not as "absolute" as he would like, "at least I know what I'm up against when it comes to how the federal and state governments tend to operate here".
And it is that, in general, the United States is a country that has been permissive with Bitcoin mining, with only a few cases of restriction or prohibition, such as the one recently seen in New York. And not only that, there is also attention from the White House to the activity, which already announced that it was going to study the impact of mining on the environment.
The presence of the State in what has to do with mining has allowed for a certain certainty among the miners, operating in the knowledge that the government is watching their activities. As Kawamoto pointed out, the US is a democratic republic with individual states, with a certain level of autonomy within their borders.
And this helps miners find jurisdictions that have better property rights guarantees, energy policies and even specific policies designed to attract bitcoin miners (eg Texas).

Ti Kawamoto, American Bitcoin miner.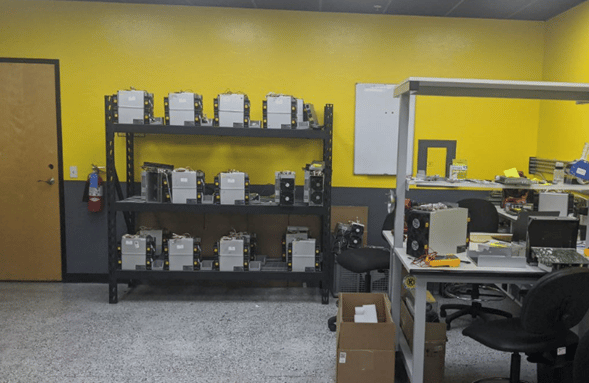 In any case, the security and certainty factor defended by Bitcoin miners can be found in other locations around the world. Following the Latin American example, there are currently countries where an entire regulation has been erected that seeks to give effect to the agreed Bitcoin mining. Venezuela and Paraguay are key examples, where miners have regulatory frameworks in which they can protect themselves.
Latin America, land of opportunities?
The American miners consulted by CriptoNoticias agreed that Latin America can provide opportunities for Bitcoin miningthanks to the attributes that make it an appropriate region to carry out the activity, such as the United States.
Neil was emphatic: "I love Latin America." Although he has not visited the countries of this part of the continent, revealed that he has received invitations from El Salvador, Honduras and Colombia "to discuss mining operations".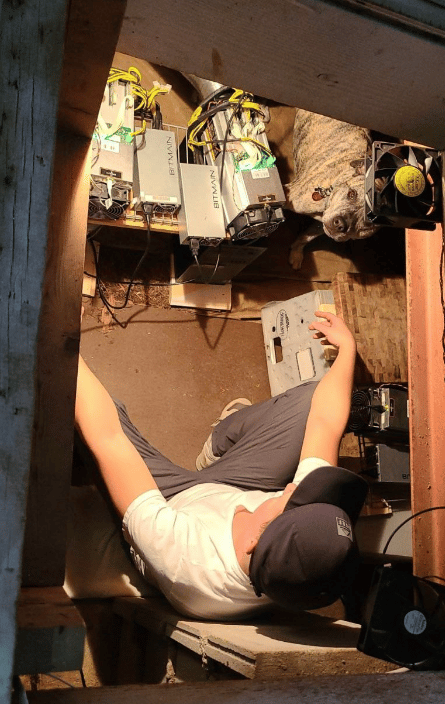 "I will mine Bitcoin wherever energy is cheap enough. Some parts of Latin America look very attractive on that front," he said, and approximated that he does not support criticism or skepticism towards investment in this region.
Alex doesn't go down on him. This miner, although he says that it is "difficult" to mine outside his country "because of the risk", plans to start operations in Venezuela.
"I have some relationships with Bitcoin miners from Venezuela and have considered sending machines there. If I had to move out of the US at some point, I would definitely consider it more seriously," he explained.
For him, "Latin America is ready to mine Bitcoin"recalling that there is already a large percentage of active hashrate in the region, "and I imagine it will continue to grow."
The name of the game is energy production, and if Latin American countries are willing to take care of their own people instead of going along with these crazy climate change plans, there will be a tremendous amount of opportunity to exploit. The US and many European countries really seem to be happily shooting themselves in the foot in this regard.

Alex, American Bitcoin miner.
Ti Kawamoto is more cautious, since an experience in Russia, a country currently at war with Ukraine, it cost him the loss of several Bitcoin miners, due to the sanctions that Western governments applied against the government of Vladimir Putin for having invaded the former member of the Soviet Union.
In any case, he believes that in Latin America there are "incredible opportunities" for those who dedicate themselves to Bitcoin mining, an activity that has grown steadily in that Hispanic region. "Although I would have to move to wherever I decide to locate my miners. I learned an expensive lesson in Russia! », He finished.