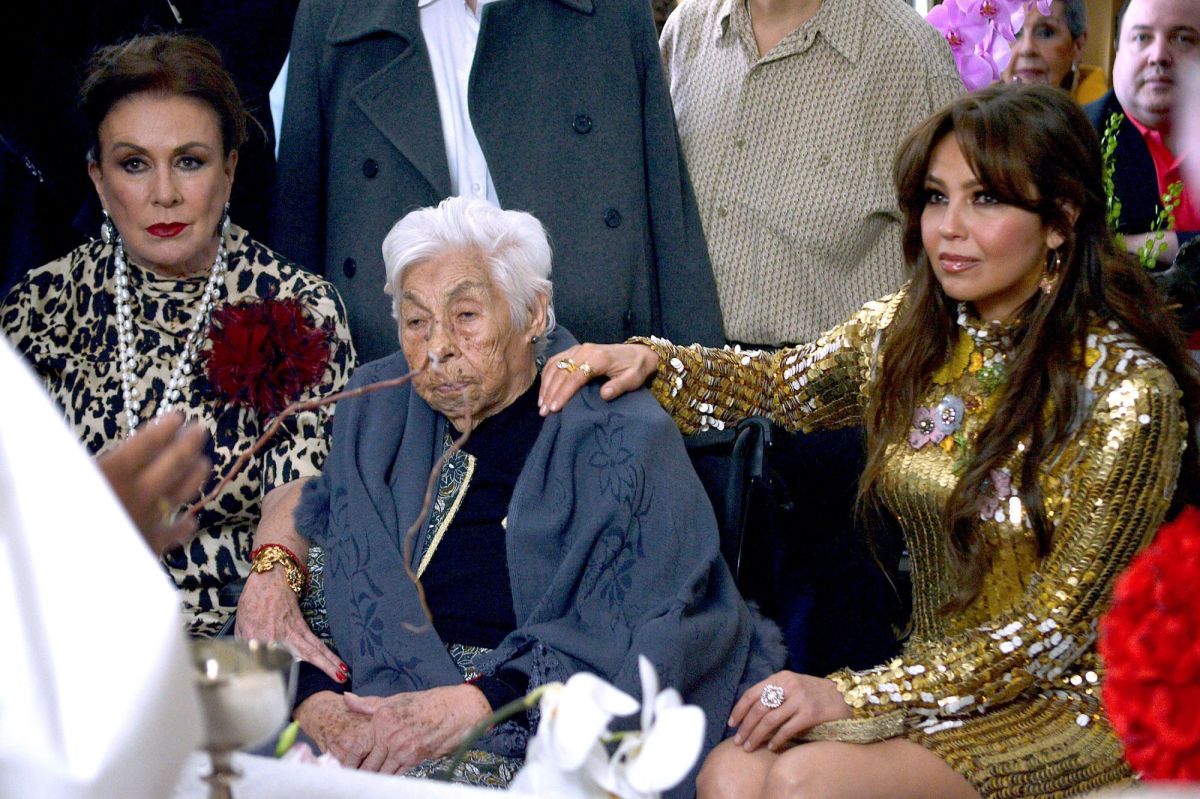 This July 24, 2022 in the church of San Agustín, in Mexico City, A mass was held to commemorate the life of Doña Eva Mange, grandmother of actresses Laura Zapata and Thalíaone month after his death.
Laura Zapata, granddaughter of Eva Mange, participated in this religious ceremony and took the time to speak to the media as she left the mass: "It is the law of life, but one does not stop feeling the absence, because I am full of memories of it. […] Until the last moment I was with her; she was in my arms a month ago, in those of my son Patricio, and Until the last moment I took care of her, I looked after her, I accompanied her, I loved her, and I gave her back something of what she gave me".
He also answered questions from the press about whether he had dreamed of his grandmother, He commented that "look no, but his room smells, the corridor smells, everything smells."
Who if he was not present was his sister Thalia. Some days ago Laura Zapata spoke about her grandmother's funeral and hospital expenses, showing that the singer was not present at the time of paying these expenses. When asked if she was referring to this, she stated that "Well, somehow, unfortunately, there are always people who want to take notes on something so difficult."
"I had said that we had not gotten to talk about that, about the expenses. In no way did I say that he had refused to pay. I'm the one who hasn't told him: 'Look, I spent so much, how do we do it? Either we split it up, or what do we do? Laura Zapata finally commented.
You may also be interested in:
–Laura Zapata pointed out Thalía for not giving her "not a single peso" for the funeral of her grandmother Eva Mange
–They destroy Thalia for not going to her grandmother's funeral and praise Laura Zapata for an act with butterflies
–Laura Zapata pays emotional tribute to her grandmother, Eva Mange, before receiving the urn with her ashes