Key facts:
The company partnered with the FTX exchange, to facilitate operations between users.

Ledger enabled buying, selling, and storing NFT, all within the Ledger Live app.
Ledger, the creator of hardware wallets (cold wallets), launched a new device this Thursday, which comes to update the already known ones. This is the Nano S +, a physical wallet that brings "everything users love."
So revealed Ledger CEO Pascal Gauthier during the # LedgerOp3n event, held in Paris, France this Thursday, December 9. On the spot, he cheered on Nicolas Bacca, "the mastermind behind Ledger." and of this type of purses.
In detail, and according to the CEO, the new Nano S + offers everything good about the Nano S (launched in 2016) «and more», that is, more currencies, more applications "And a better user experience from a bigger and clearer screen".
In addition, this new device promises to be "super friendly for developers", as clarified the director of Experience of Ledger, Ian Rogers, during the official announcement.
"The Nano S + has more memory capacity than a Nano X and memory is becoming more and more important, because as we bring all these new use cases to Ledger Live, more space is needed," he said.
It was known, according to the announcement, that the new device It will be available at the beginning of next year and that, at the moment, cannot be pre-ordered.
In addition, there is no information on the official Ledger page, but it is presumed that it will be published soon.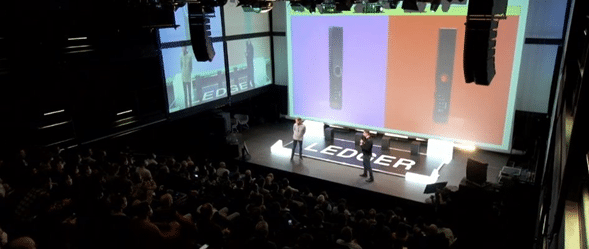 NFTs come to Ledger
In addition to the new device, at the event they discussed Ledger's interest in non-fungible tokens (NFTs), in such a way that, now, will allow manage collectibles directly from the Ledger Live platform.
For this reason, they offer the NFT Clonex, designed by RFTKT Studios, which can be used as an avatar in the metaverse, the Web3 "and beyond", as they exposed.
In accordance with the indicated, NFTs can be viewed, insured and sent through the ETH account on Ledger Live. This, added to the possibility of accessing the Rarible marketplace, via the "Discover" section on Ledger Live.
"So you can buy, view and store your NFTs directly using Ledger," they said, adding, "So to sum it up, you won't need to switch between markets and third parties. All of your NFT assets and transactions can be done from one place.
"Integration starts with Ledger Live, on both mobile and desktop devices, where you will soon see all your NFTs on multiple chains", He said Charles Hamel, Ledger Vice President of Product.
Hamel stressed that when users trade an NFT, they sign "blindly", that is, they do not see what data they are willing to share, something that does not happen in a negotiation with common cryptocurrencies. Thus, They intend to break down the operations and present what is happening within the Ledger Live app.
This news only confirms Ledger's interest in NFTs, which they have been growing for months. According to what CriptoNoticias has reported, Ledger announced in April the hiring of a former Apple executive to take over the reins of his department for this type of cryptoactive.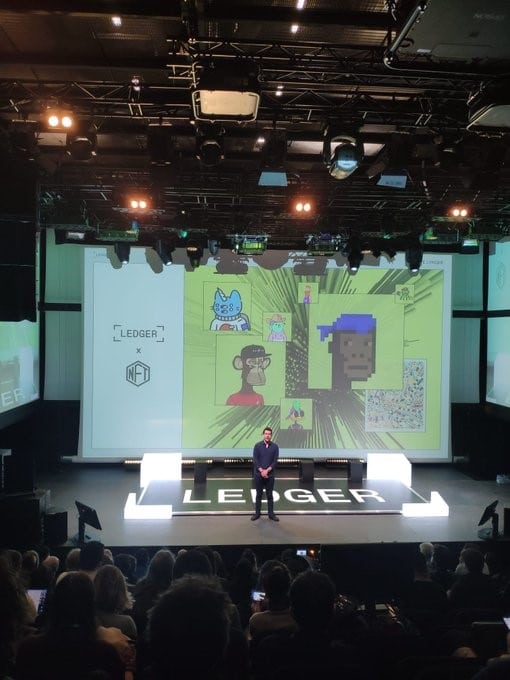 Partnership with FTX and Coinbase
Among other announcements, Ledger reported of the association with the FTX exchange, whose functionalities will also be available on Ledger Live. Among the novelties, they are low rates, high security "and a perfect user experience".
Now Ledger users can transfer assets to the exchange via Ledger Live, from the physical wallet, while they continue to operate from the app.
Plus, they notified from its new partnership with Coinbase, whose non-custodial wallet will now feature Ledger's own features, offering "Web3 hardware for a Web2 world."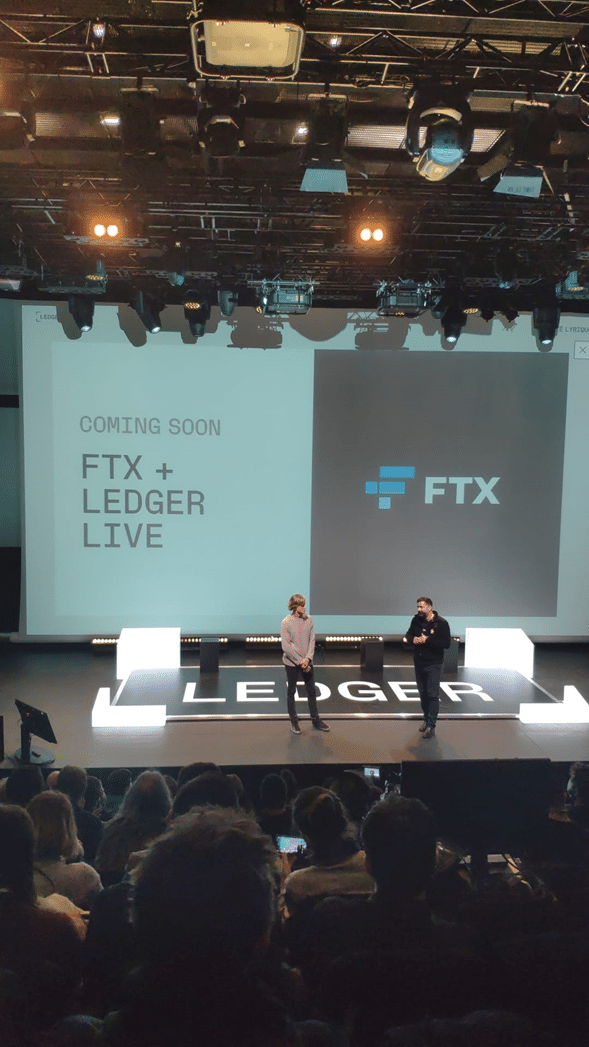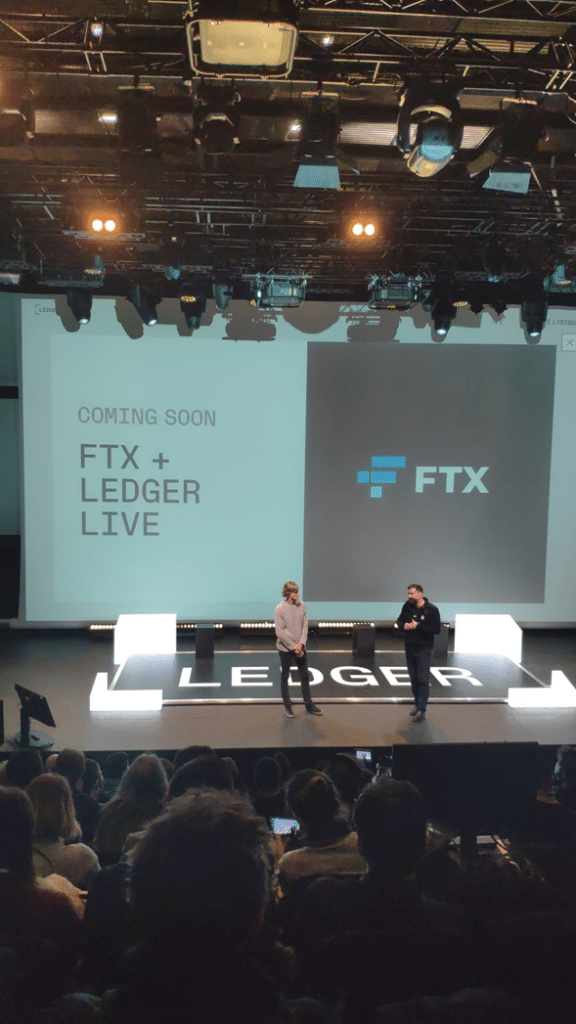 As they explained, Coinbase's new product, still in development, Coinbase Wallet, will support Ledger as its first hardware wallet.
What does it mean? That users will have alternatives to Ledger Live, with some applications running, that will allow people to interact with blockchain applications through a browser, while still using Ledger's wallet.
As shown at the event, Max Branzburg, who is Coinbase's vice president of product, indicated that the exchange is developing support for hardware wallets directly within its non-custodial wallet. This, he advanced, will start with the browser version of the wallet.