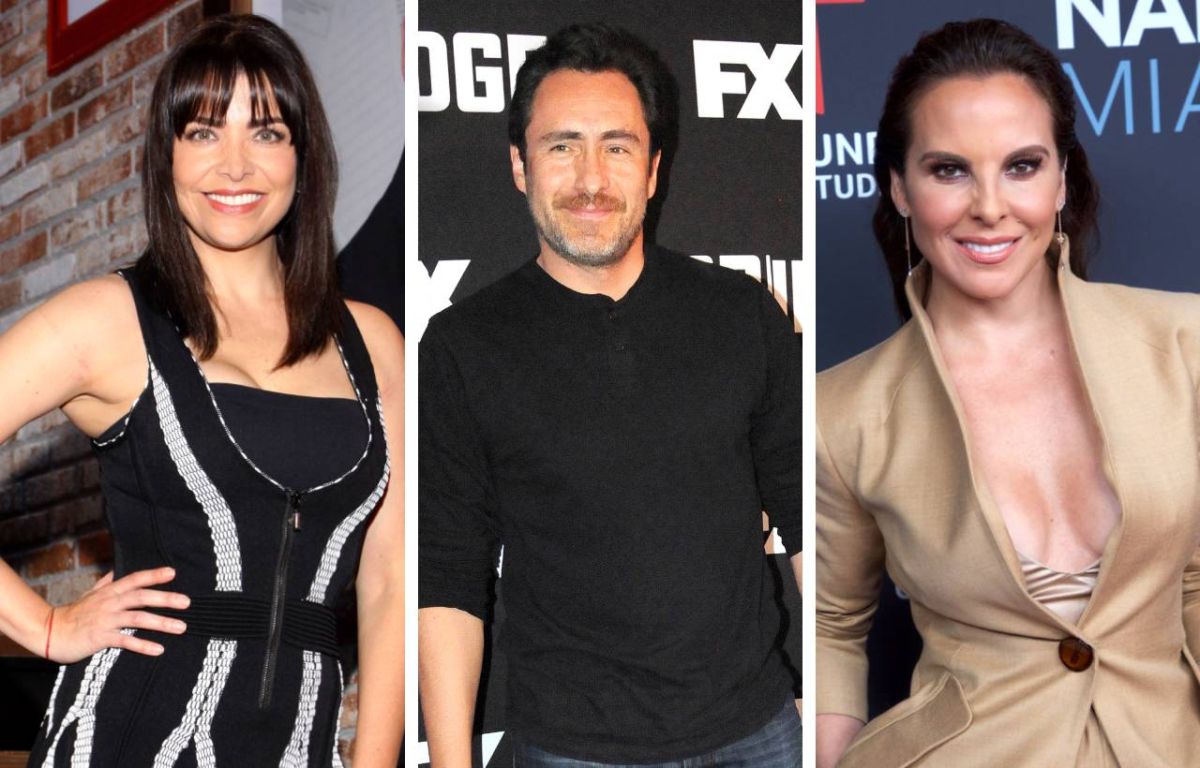 Photo: Mezwarm / Mezwarm / Mezwarm
10 years after his divorce with the actor Demian Bichir, Lisset revealed how she experienced the infidelity in which the actress Kate del Castillo was involved, although he assures his marriage ended on the best terms.
During an interview with Aurora Valle for the program 'Confessions', the actress Lisset recalled the relationship she had with Demián Bichir, whom she married after a six-year courtship, assuring that she was madly in love with him, so their separation was very painful. because it happened because of infidelity.
"Well, yes, look at you, well, he puts the horn on me"He said, to which the driver did not hesitate to remember the name of the person in charge:"And with Kate del Castillo, in addition".
However, Lisset accepts that the relationship was wrong and infidelity would have been with her or any other woman.
"You are right, he found her over there, somewhere, but it would have happened with her or with anotherthat is, something is really not right in the relationship so that another person can get involved, "he mentioned.
He recalled that as a couple they no longer worked and their respective careers ended up ending the relationship, in addition to the fact that he always accepted that he was not in favor of marriage: "The man spent his time filming outside, all the time he was in another country, somewhere else and I was here", he sentenced.
This is how they finally decided to end the marriage that lasted a year in which the age difference ended up influencing.
"We divorced very cordially. It didn't happen, there were no problems and he was 10 years older than me, I was 23 at the time, I think he hadn't even thought about having children, so it wasn't like a subject that was discussed in depth, if it had happened, happy, but it didn't happen," he said.
Despite the fact that she never spoke about the subject publicly due to the duel she was experiencing, images of Kate del Castillo with Demián Bichir came to light, but she remained on the sidelines.
"I never said anything, the subject was never discussed, that is, there were photos of them, there was everything and I never gave a statement."

Lisset
And contrary to what happens in other cases, they stressed that the infidelity did not occur with a younger woman: "Here it happened like this, with the people who happened, it would have been with her, with another younger, older, the same, but it happened with that person at that time and the problem was already rescuing me".
Finally, Lisset reiterated that she still considers Bichir to be a very bright and intelligent being, which helped the good relationship they currently maintain.
You might also be interested in:
–Kate del Castillo announces that La Reina del Sur 3 returns to Telemundo in October
–Lisset returns as a villain in the telenovela 'Mi Fortuna Es Amarte' on Televisa and Univision
–Demián Bichir reveals for the first time his new girlfriend 35 years younger than him