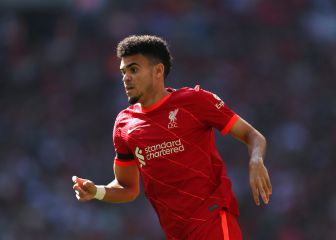 Liverpool
The team led by Klopp could finish as leader of the Premier League todaybecause only one point separates them from Manchester City who play Brighton and Hove Albion tomorrow.
After beating City 3-2 in the FA Cup, they come to this game with great confidence against another of the Manchester teams. Today's victory is of the utmost importance if he wants to continue aspiring to the treble.
"We are happy that the players who have arrived have adapted so well. Luis Díaz left an incredible first part of the season with the impact he had. We need everyone like this until the end of the season"said captain Virgil Van Dijk.
[