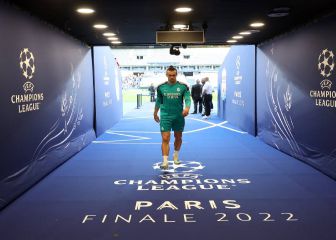 McManaman: "Liverpool are favourites"
The former Liverpool and Madrid player analyzed the final in the Partidazo de cope:
"It is difficult for me, I have many friends in both teams. Whatever happens, I'll be happy, they're two very good teams. I want shows, goals, actions… and may the best man win. I want goals. They are teams with very good strikers and we want goals".
The Champions with Madrid: "It was a very special moment, it was a huge title."
favorites: "For me the favorite is Liverpool"
comebacks: "It's not impossible, he's come from behind against the best clubs, Chelsea, City, PASG…
Mbappe: "Very difficult, with what has happened with Mbappé, Madrid needs to sign an important player this summer".
[