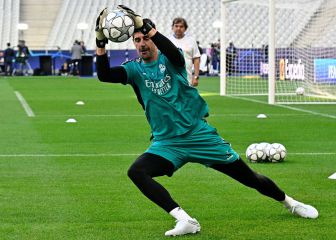 Liverpool's Last Dance
Martin Samuel, a columnist for the Daily Mail, thinks that the final in Paris could be the last time that this Liverpool is at the top and that a change of cycle in the reds is coming.
"Not only will it be the last game of a grueling and brilliant season, it will be the last like Liverpool we recognize. The first Premier League champions under Klopp, the Champions League series finalists, the conquerors of Barcelona against all odds. The three-point attack that terrified the whole of Europe. Nothing lasts forever in football, as Gerard Houiller said. It took Liverpool 30 years to end a run of disappointments, but in the coming seasons, they will have to rebuild and as says Klopp, do it again," he writes in the British newspaper.
"Even so, Saturday in Paris can be a swan song. And if it is, it has been a pleasure. But change is inevitable, so we should all make the most of it," he says after reviewing the possible marches of Mane, Salah and its spare parts.
[