From Toyota they have shown us today their EV strategy, a strategy 100% electric With many possibilities, shapes and models, so if you are looking for an electric Toyota, the best thing is that you stay and take a look.
The Serie Toyota bZ it will be that of dedicated battery vehicles. The Toyota bZ means going "beyond zero emissions." Freedom of movement and fun for everyone.
For the bZ series, Toyota has developed a specific platform for electric vehicles battery in order to satisfy the diverse needs of the global market. The first model in the range is the Toyota bZ4X that the brand recently introduced. Developed jointly with Subaru, this model will arrive next year and they are preparing for production of the bZ4X at Toyota's Motomachi plant.
In addition to this model, the brand is expanding the range of the bZ series thanks to two new models. On the one hand a Midsize SUV with a beautiful silhouette that heralds a new era for electric vehicles. This is the most compact SUV in the series – a small battery electric vehicle with a comfortable interior designed with Europe and Japan in mind.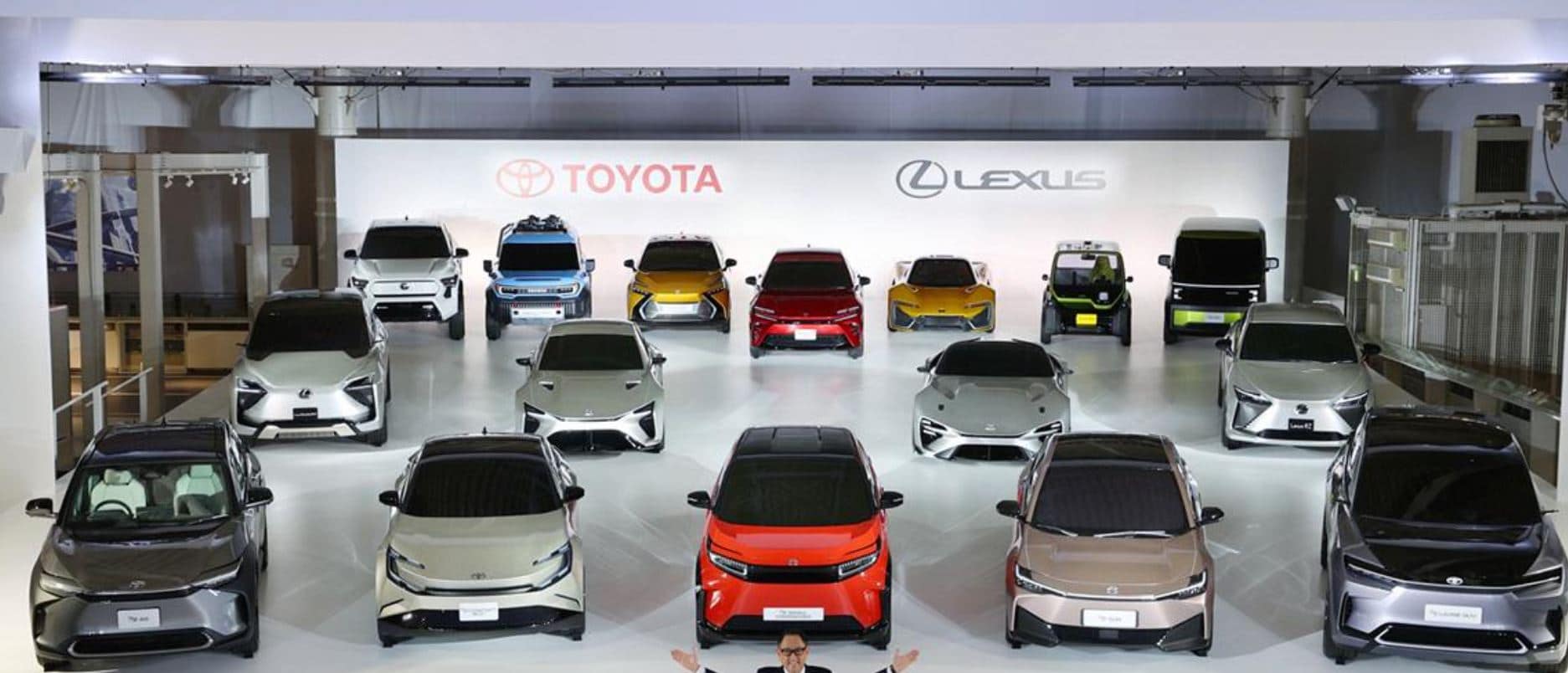 According to Toyota, the more batteries added to extend the range, the larger, heavier and more expensive a vehicle becomes. This model will focus on energy efficiency and the brand talks about an energy consumption target of 125 watt-hours per kilometer.
There will also be a large SUV with three rows of seats focused on families.
According to Toyota, the brand will also offer a reasonably priced mass production range, such as the bZ series, to meet the needs of all kinds of customers.
Lexus will also embark on a new chapter of electrification. According to the brand, the Battery EVs will become the future of Lexus as a model that more clearly expresses the evolution of the car caused by electrification. The last of these models is the Lexus RZ.
The Lexus RZ will accelerate from 0 to 100 km / h in less than 2 seconds and will have an autonomy of more than 700 km And with the possible use of solid-state batteries in mind, the goal is to create a high-performance EV.
Most of Toyota's battery electric vehicles introduced today are models that will come out in the next few years. Interestingly, the goal is to achieve global sales of 3.5 million battery electric vehicles per year by 2030. Lexus aims to have a full range of electric vehicles in all vehicle segments by 2030 and that vehicles Battery-powered electric vehicles represent 100 percent of its vehicle sales in Europe, North America and China, with a total of 1 million units globally.
In addition, from all this, in the manufacturing plants, Toyota's goal is to achieve carbon neutrality by 2035 making continuous improvements to reduce energy use and expanding the use of technology.
Energy plays a critical role in achieving carbon neutrality. That is exactly why Toyota is committed to providing a diversified range of carbon neutral options to meet whatever the needs and situations in each country and region.
Source | Toyota