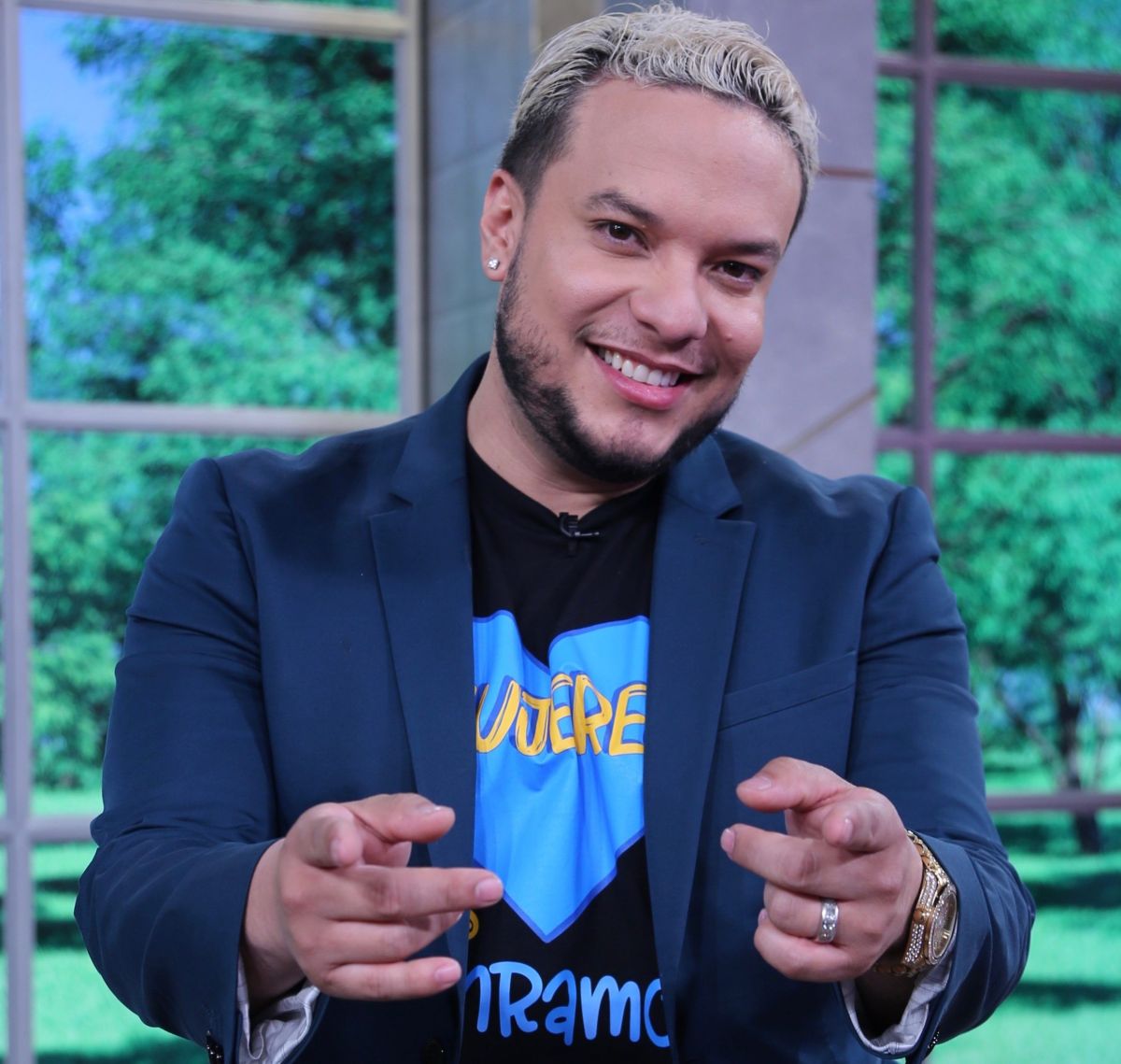 Lorenzo Méndez found out that he was divorced from Chiquis watching 'El Gordo y la Flaca'… This is how the singer-songwriter himself confessed to the Univision afternoon show, in an interview he conducted to talk about the new stage of his life.
Single and very sure (for now) that he will not repeat this wedding thing again or to sign a paper that legally binds him to a woman, Lorenzo confessed that he feels happy in what he calls "the new chapter of my life".
After married for a year and trying to divorce Jenni Rivera's daughter for two yearsLorenzo assured the show that he found out that he was already a single man, since June 6, because of them. I don't wish a divorce on anyone.it is something very strong, and more if it is something public, stronger… I found out that I was divorced through you. I'm happy, I'm in a good stage of my life, "said the now ex of Chiquis to the reporter of the Univision program.
He also jokingly stated that "I am a victim of divorce… I am happy, I am a person who lives and lets live as it should be". Let us remember that this is already the second legal separation that he has in his life, and in both the process has not been easy at all.
Ready to restart your life, with an album to come out with most of the songs composed by himl, you don't know what destiny has in store for him, and although he's ready to let the future flow, there's something he won't do anymore, get married: "No, don't say the word marriage because it gives me like COVID"he concluded.
LOOK HERE THE INTERVIEW WITH LORENZO MÉNDEZ:
DON'T MISS THESE OTHER STORIES:
•Lorenzo Méndez surprised with Chiquis Rivera: "I thought we were already divorced"
• Chiquis Rivera and Lorenzo Méndez divorced! She celebrates "perreando" with Larry Hernández
•Lorenzo Méndez with the Adamari López effect: see how he lost weight thanks to ' Así Se Baila'