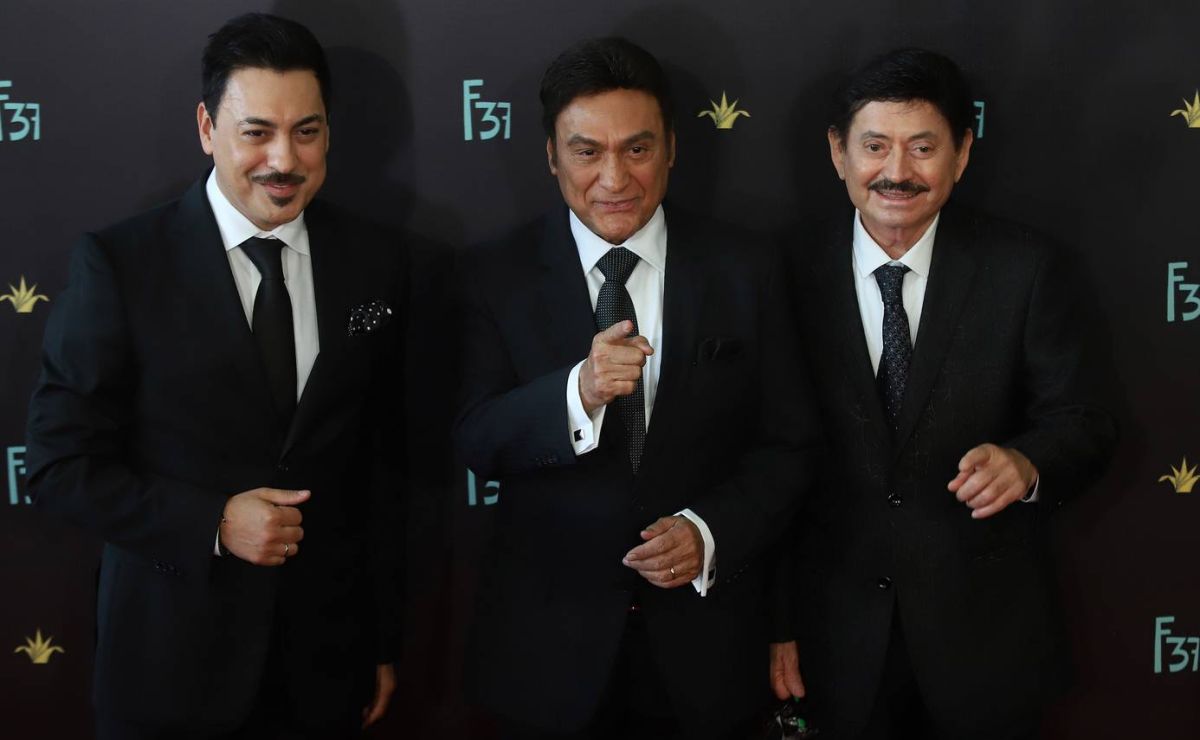 Photo: Ismael Ramírez / Reforma Agency
With a history of more than 50 years, The Northern Tigers showed that they still have manystories to tell", so during the 37th edition of the Guadalajara International Film Festival presented the documentary in which they portray their musical and family journey.
"So that they know what the Tigres del Norte really are: we are family", This is how Luis Hernández, a member of the group, presented the documentary "Stories to Tell" that premiered on June 17 in Amazon-Prime conducted by Carlos Pérez Osorio and that reflects eight hours of interview and coexistence that the director had with the legendary norteño group.
This cinematographic piece was the finishing touch for the closing of the International Film Festival in Guadalajara in its 37th edition in the Guillermo del Toro Hall of the Cineteca.
"We feel very inexperienced in this new facet of cinema," Luis said about the production of audiovisual material. "It is a documentary with many feelings, with an open Tigres del Norte, with an open heart and great honesty.".
The history of this group, its beginnings and other anecdotes was presented on the big screen at the Closing Ceremony of the FICG, a ceremony in which the Bolivian film Utama (Opera Prima) directed by Alejandro Loayza Grisi; The Dominican Republic's Carajita (Best Film) and the Mexican film El Reino de Dios, by director Claudia Sainte-Luce, swept the awards for Ibero-American Fiction Feature Film and the Mezcal Award for best Mexican film, respectively.
You might also be interested in:
–Los Tigres del Norte regret that Congress fails to comply with immigration reform and send a message to undocumented immigrants
–Exclusive: Los Tigres del Norte talk about immigrants, drug traffickers and their secrets when premiering a documentary on Prime Video
–VIDEO: Los Tigres del Norte send a strong message to AMLO about the use of their songs in support of migrants