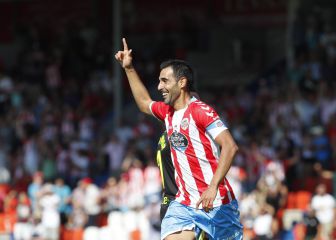 Lugo says goodbye in a big way
The first part had little story to tell. It was obvious that both Lugo and Málaga were not playing for anything and that was the case. Málaga had more control of the ball from the start of the game. Lugo imposed good pressure in the first few minutes, but as the minutes progressed, both were comfortable on the pitch and hardly hurt each other. A shot from Málaga from outside the area and a shot from Lugo by Moyano They were the most significant chances of the first half.
The second part had a script similar to that of the first part in terms of chances and football. The owner changed the ball, because Lugo took control of it and dominated more with the ball. Rubén Albés' men were looking for Dani Barrio's goal, but without creating too much danger. Málaga also tried very timidly, but the clear chances hardly came. The most exciting moment of the match came in the farewell to the captains Pita and Seoane, who left between tears and applause in unison from Anxo Carro. Minutes later, Lugo's first goal would come with a defensive error in the Málaga defense that left Clavería alone to give Señé the goal on a plate.
Finally, Albés's team took the three points, which remained in 16th position in a farewell match.
[