Two motorcycles in one: for asphalt and field. The Montana XR5 500 is fun to drive on and off the road, it behaves like a good traveler and it also turns out functional in everyday travel. It has a playful side that allows you to enjoy it in any terrain and, also, aptitudes to fulfill as a perfect utility in daily use. And the icing are some adjusted prices: from 6,499 euros.
Manufactured in China under the supervision of the Catalan brand Macbor, it stands out for its robust and reliable mechanics that is complemented by generous standard equipment.
The engine is a 471cc two-cylinder that produces 47 hp at 8,500 revolutions and it has two modes of power delivery (Safe and Sport). It responds well to any regime, needs little maintenance and its official consumption is 4.3 liters per 100 kilometers. And on the road can maintain averages of 120 km / h with ease and without stress, apart from providing comfort to both the pilot and the passenger.
Light but well equipped
Another strong point is its dynamism, with an agile, comfortable and fun driving. In the city it stands out for its lightness, and the height-adjustable seat helps you handle it at low speeds. And on the road it surprises with its efficiency, thanks in large part to the good quality of its components, such as Metzeler tires, with excellent grip.
The suspensions are adjustable and ABS can be switched off of the two wheels or only of the rear to adapt its operation to any type of surface (asphalt, dirt, mud …). Also, rolling on highway the screen protects from the wind (although tools are required to adjust the height) and travel comfort is good, For both the driver and the passenger, who have an efficient touring motorcycle in the Macbor. The tank has 12.5 liters of capacity, and its maximum speed reaches 170 km / h.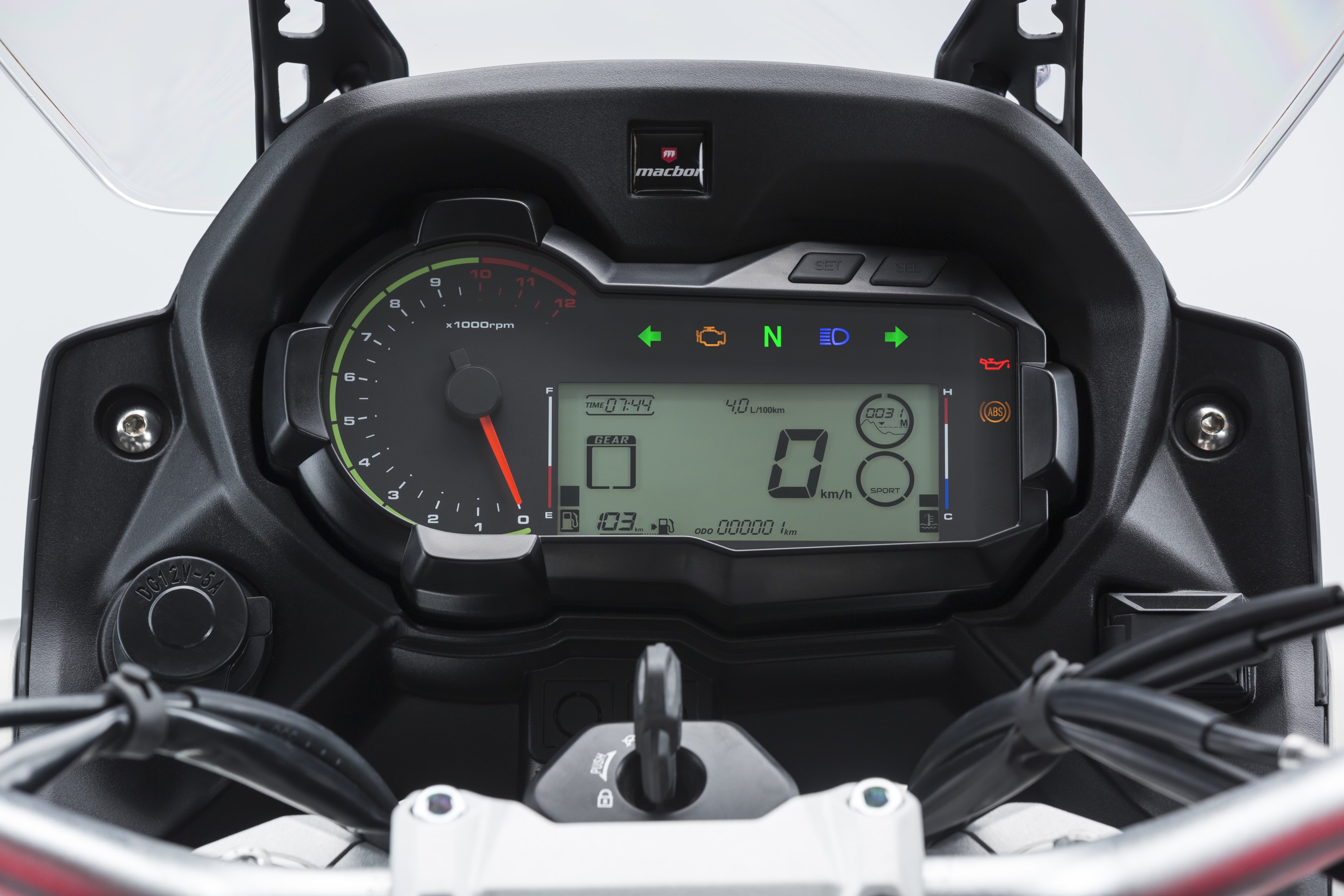 Getting off the asphalt is usually the weak point of many motorcycles trail of this type. But not on the Montana XR 500. Its behavior on tracks and roads it's really good and its lightness gives it manageability and safety when driving on slippery terrain. The frame is made of a lighter and stronger special steel, and includes a good number of aluminum parts (handlebars, footpegs, engine guard, swingarm, rear rack, steering mounts, wheels …). The result is a weight of only 206 kilos which places the Montana XR5 among the lightest bikes in its category.
However, it does not neglect the detail and equips as standard protection bars against small falls, underbody shield, center and side stand, two-position adjustable seat and screen and, as an optional launch offer, you can also add a set of three watertight aluminum cases (600 euros).