Ancelotti has a perception very clear about what Real Madrid and the madridism. "Here you have to celebrate real fast because from the next day they are already thinking about the next title", the Italian has been repeating when asked about the league wing. Once he won the League, he returned to give full in the forecast. In the same celebration of League 35th in Cibeles fans started to warm the spirit of next feat, come back to City on Wednesday to be in the final in Paris. The cry could be heard during the journey and before the same goddess: "Yes you can! Yes you can!"".
The white club and its fans look two games away from completing a feat, the League and European Cup double, that they have only been able to savor in three years during Madrid's award-winning history. It was in the seasons 1956-57 Y 1957-58 with Miguel Munoz at the controls and a unique one in the internet age, that of the team of Zidane of the 2016-17. Ancelotti is willing to add his name to that legacy. For this reason and because he knows his fans as if he had been born in Concha Espina, he took advantage of the end of his speech in Cibeles to throw another shovelful of coal into the fire of the comeback: "go for the city!".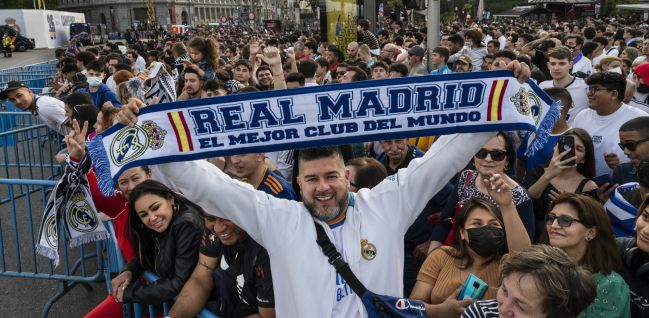 Full at the Bernabéu
The Madrid parish will do its part. The Bernabéu will record a total of 65,000 spectatorsthe maximum capacity enabled in the current state of the works, and there are no tickets available except for a handful of VIP locations. The locations ranged from 100 euros at €360 And it's been a week since they sold out. It will be the fourth game this season with all tickets sold out after the PSGthe Classicthe Chelsea and last Saturday against Espanyol.
The paper is sold and the throats, called up. From minutes after the final whistle at the Etihad began to run through social networks and groups of WhatsApp the call for welcome the team this wednesday at the Bernabeu. It will be in the location that has become traditional, the Plaza de los Sagrados Corazones, from 7:00 p.m. half an hour before the Madridista bus reaches that point and heads the last few meters to el white coliseum. Already inside, there will be a huge tifo in the south end (against Chelsea one was displayed with the legend 'Don't play with the King') and the same spirit, that of "Yes you can!".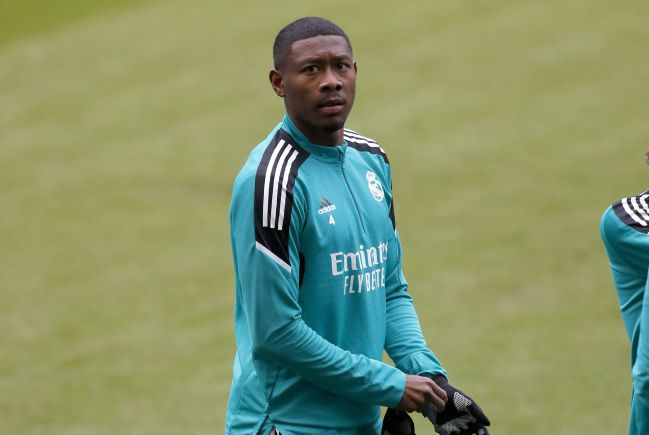 Alaba, the great doubt
The one who doesn't know yet if he can is David Alaba. the austrian It is Ancelotti's main doubt after resent at the Etihad his problems in an abductor. It practically returned to the starting point and although it evolves at the expected pace, it is still would be doubt and the decision will not be made on Wednesday itself. With Military Present Once the sanction has been completed, if Alaba is not present, the responsibility will fall to Nacho. Madrid and Real Madrid are ready. Guardiola and his City await the great atmosphere that made PSG and Chelsea succumb…
[