Key facts:
The tools are available for the Start9 Labs Embassy node.

Check liquidity, coordinate between pairs, balance channels are among the main functions.
For a better management of Lightning nodes, you could count on a network of users willing to support you and make your experience better.
Channel balancing, managing your liquidity and payment routing, if you are an operator of a Bitcoin Lightning network node, could be easier with a set of tools available for the Embassy nodemanufactured by the company Start9 Labs.
The company has enabled the installation of 4 tools developed by the PlebNet communitya network of Lightning users coordinating with each other, mainly on Telegramto facilitate interconnectivity and technical support between node operators of this network.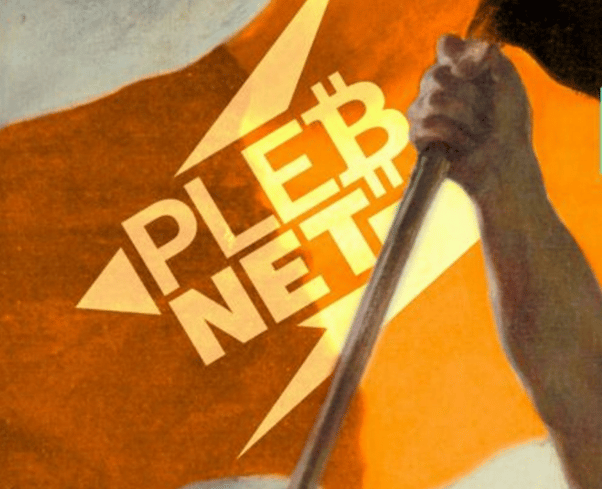 The 4 tools available from this community for the Start9 Labs Embassy node are:
Lightning Terminal (LiT): An interface for browser or browser that allows you to view and manage the liquidity of your Lightning channels. In addition, it allows to submarine swaps or underwater exchanges to move funds from Lightning to the mainnet and vice versa quickly. Also earn satoshis by opening channels for other people who need it, as they explain.
LNDg: An application that allows you to automate the routing of payments, the search for new pairs with which to open channels and the balancing of your liquidity, as well as offering statistics on the performance of your node.
Balance of Satoshi (BoS): Although this app is not officially endorsed by Start9 Labs, it is included in their online app store. Balance of Satoshi offers a convenient command line to quickly run various functions on a Lightning node.
Some of these functions are to show an accounting statement of the node, deposit funds in a wallet on-chain, show the commissions of the Bitcoin network, the different histories of payments received and commissions paid and earned. Also rebalance channels, open and close channels, advertise your channel on the network and even display the price of bitcoin (BTC), among other capabilities.
Lightning Jet: Provides a command line and application to rebalance Lightning channels automatically, in the LND implementation. It can also show the history and statistics of the node, helping to visualize what the open routes have been, what opportunities have been lost to open channels with other pairs and what open or closed channel contracts by hash and time (Hash Time-Locked Contract) have not been executed successfully. Lightning Jet is also not endorsed by Start9 Labs, so they recommend using it with caution.
All these applications were developed by different collaboratorsbut launched by the developer PoleVaultDream, from the PlebNet community.
This community aims to "unite people to understand and use the Lightning network, learn from each other the basics of running a node and using a Lightning wallet, and bridge the gap between the technological world and the common user", according to their wiki.
Although Lightning has not stopped its growth in terms of liquidity and interconnectivity, it still has challenges in terms of coordinating its operators to make payment routing more efficient, CriptoNoticias has reported.