They say that only dead fish swim against the current and this is something that is not debatable unless the sea is the motor industry and one of the fish is Mazda, a brand that has always literally gone "on its own" and the test is this Mazda's new engine.
If everyone was pulling for "downsizing" with tight low-displacement engines and turbocharging, Mazda continued to do engines with larger displacements and without turbocharging -except turbodiesel engines-.
Today, thanks to nissan z forum we have learned that Mazda has filed a patent with the United States Patent Office which has undoubtedly left us with many questions.
As you already know, the brand is immersed in the development of a rotary engine, several 6-cylinder engines and a rotary engine as a generator for its Mazda MX-30, so the truth is that this engine is that we do not know very well what role it plays .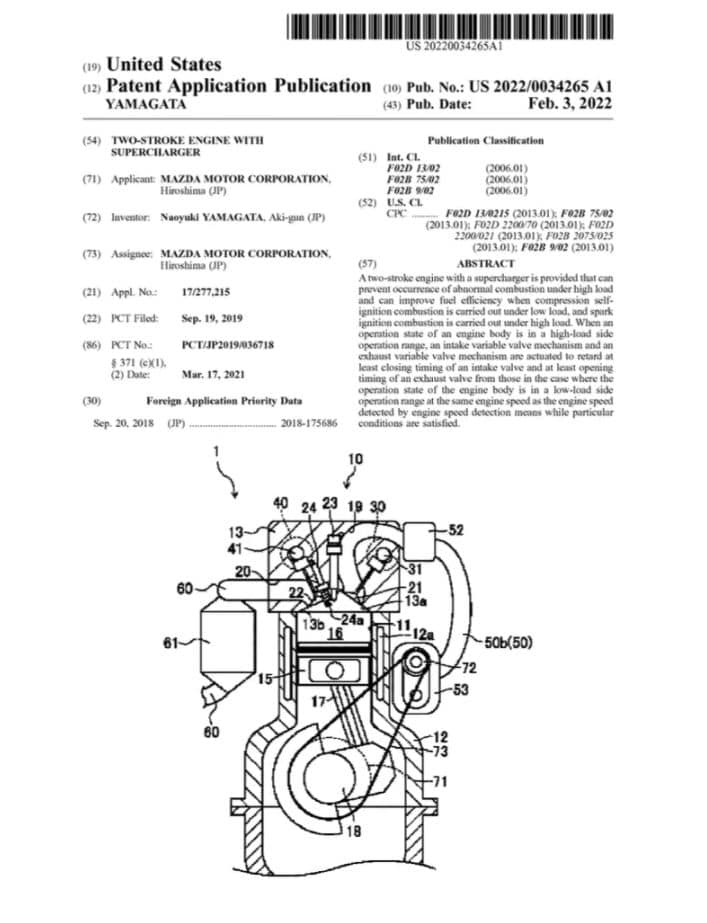 What we tell you today is on another level. Apparently, the brand has patented a Japanese rarity since it is a supercharged engine that appears to incorporate elements of its SkyActiv-X 'Spark-Controlled Compression Ignition' technology with a two-stroke combustion cycle.
Apparently, supercharging will control abnormal combustion under very high loads without compromising efficiency.
The configuration described features a Roots-style crankshaft-driven supercharger "in an intake passage connected to the intake port of the engine body." The curious motor also has variable intake and exhaust valve timing.
A small and innovative two-stroke engine could be ideal as a range extension mechanism for an electric model, something that shocks us when we consider that the brand has already covered this thanks to a small rotary engine designed for the MX-30 .
If you have time, you might still want to take a look at the patent documentation filed by Mazda.
Source | nissan z