As you already know, the Urus is quite a bomb in terms of performance. his mighty 4.0-liter twin-turbocharged V8 block It delivers 650 hp and 850 Nm of torque as standard. Aesthetically it is aggressive, but we already know that you can always go one step further in every way. Today we bring you the Mcchip DKR Lamborghini Urus, a proposal of up to 840 hp.
mcchip dkr He usually brings us the most interesting proposals for the mechanics of some of the most desired models on the planet. The latest project from the car aftermarket specialist goes through one of the most outstanding SUVs in the segment, the SSUV –Super Sport Utility Vehicle– from the company of Sant'Agata Bolognese.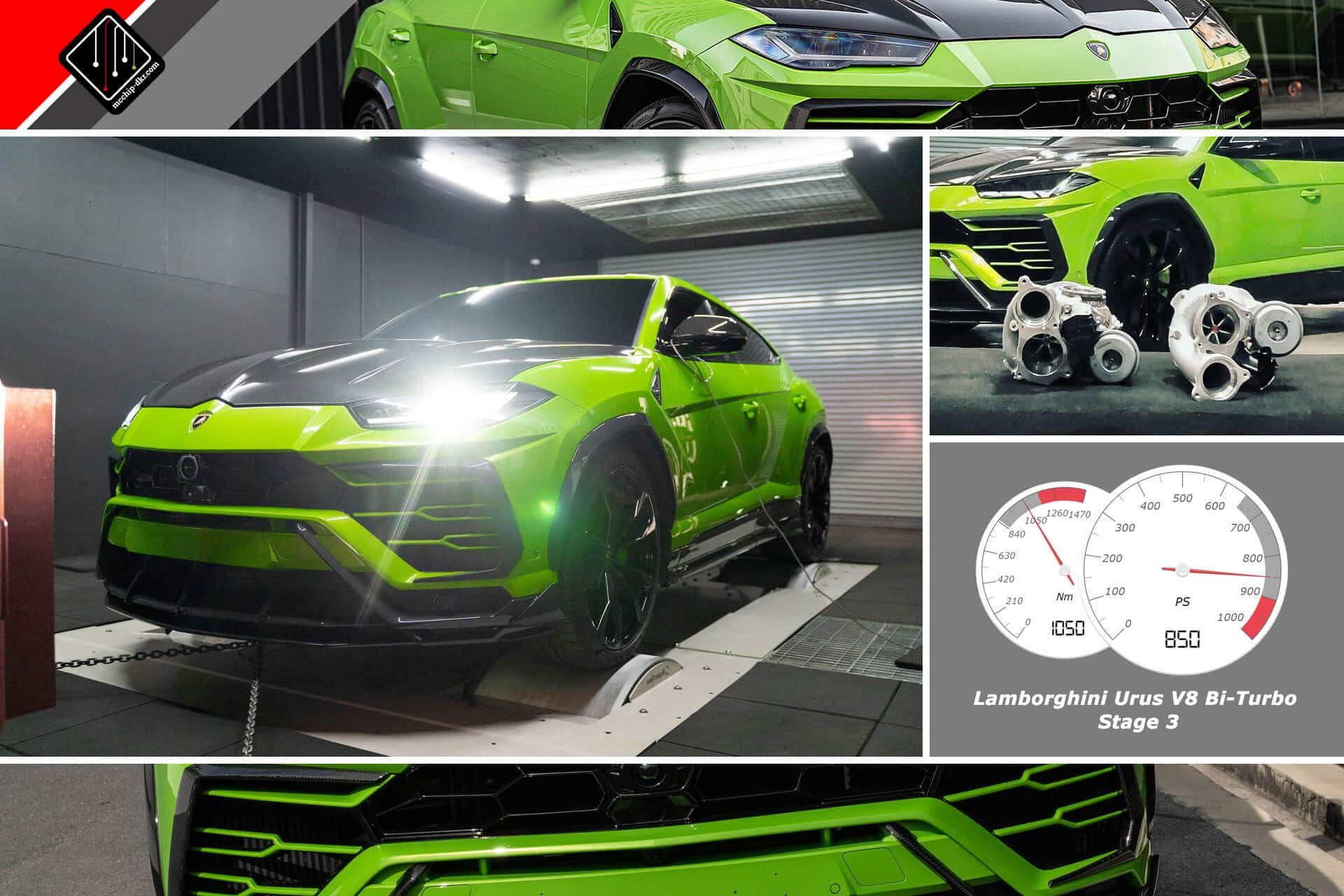 The Italian model receives up to three new performance packs for those who are not able to wait patiently for the future Evo version. As we learned months ago, Lamborghini is developing a faster and more powerful 'Evo' variant for its high-performance SUV. The gossips speak of a hybrid with more than 800 hp.
The Lamborghini Urus of mcchip dkr promise
Mcchip offers three tuning kits for the Lamborghini Urus. The first of them consists exclusively of an ECU remapping that increases the total power to 700 hp and 950Nm of pair It has a price of €2,499. Stage 2 adds some mechanical improvements to the melody and provides 750 hp and 975Nm of maximum torque. In this case the cost of the preparation amounts to €10,859.
The more powerful Stage 3 includes upgraded turbochargers, bespoke downpipes with 200-cell sport catalysts, and an engine tune-up that allows it to generate nearly 200 extra hp and an extra 200 Nm of torque. That means this Urus now produces 840 hp and 1,050Nm of torque at all four wheels. The price is €16,199.