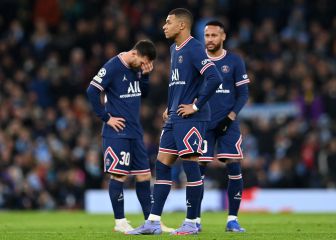 Ligue 1 has decided to take a step forward to control the finances of the clubs from next season. According to information from L'Équipe, the DNCG, the financial body in charge of supervising the accounts of French clubs, It is going to implement two new measures that are in line with the new parameters established by UEFA with the Financial Fair-Play.
The first decision that French football is going to implement is that No team may have a salary mass greater than 70% of its income. During the current financial year, PSG had a wage bill that was close to 91% of its turnover, so the Parisians would be affected by this measure, which does not literally agree with the UEFA Fair-Play, which has established a degradation in the next three years (90% the next season, 80% the second and finally 70% from the third).
Another of the measures of the DNCG is that no club may have a debt greater than its share capital. This last modification would not have a considerable alteration in PSG, which can constantly increase its share capital thanks to the constant capitalizations that QSI makes. If any team does not comply with these measures, sanctions are foreseen with the aim of achieving greater transparency in the accounts of Ligue 1 clubs.
[