Key facts:
Salinas Pliego visited El Salvador to learn about the development of Bitcoin mining in that country.

The Mexican businessman said on Twitter that he wanted to mine Bitcoin in Mexico this year.
Everything seems to indicate that Bitcoin (BTC) mining with geothermal energy from volcanoes is getting closer to becoming a reality for Mexico thanks to the third richest man in that country, Ricardo Salinas Pliego.
The businessman recently traveled to El Salvador, not only to meet with President Nayib Bukele, but also to visit the Berlin geothermal field, in Usulutan, in the east of the country. There the Salvadoran government dug a well that provides a capacity of around 95 megawatts for Bitcoin mining, as CriptoNoticias reported in 2021.
Salinas visited the plant alongside former Blockstream CEO Samson Mow. According to a video uploaded to the TikTok social network by Ricardo Carmona,co-founder of Biomining, the goal of the billionaire was to closely observe the operation of cryptocurrency mining.
According to Carmona, El Salvador's power plant is similar to a geothermal power plant called Domo de San Pedro , located in the state of Nayarit, in western Mexico, that generates electricity from a volcanic deposit present in the region. The plant is managed by Salinas through its holding company.
This — in Carmona's opinion — not only will it allow Mexico to have its first mining farmat scale, but "it will light the fuse so that many other power generation plants in Mexico can start mining bitcoin with their surpluses."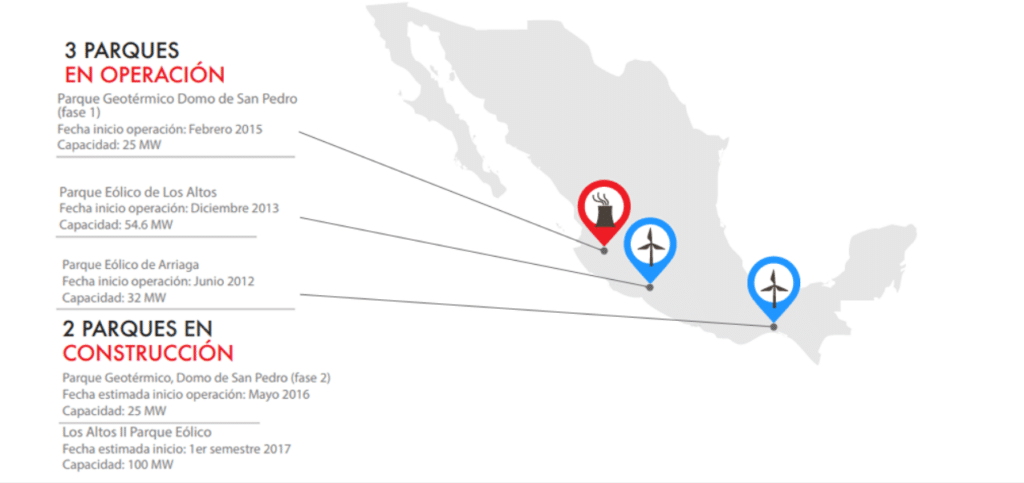 Salinas' interest in Bitcoin mining
On several occasions, the businessman who owns the Salinas Group has expressed his interest in Bitcoin mining, above all, as he is one of the greatest defenders of cryptocurrency in Latin America.
Last February, CriptoNoticias reported that Salinas wrote on the social network Twitter: "Yes, I am very interested in the San Pedro dome plant… the thing is that we know NOTHING about how an industrial mining operation is done! Any ideas?
The tweet received many responses, but one of those was from Mow himself, who put himself at the service of the Mexican businessman. Apparently that contact resulted in Salinas's visit to El Salvador.
Then Salinas exposed, also in the social network, which within its plans for this year is write a little book on bitcoinin addition to starting to mine Bitcoin in Mexico using one of its power plants.
On his trip to El Salvador, the billionaire also used Twitter to show various images of your tour of the power plant. "This is what a geothermal steam-driven turbine looks like. It is, for me, wonderful to see human ingenuity." wrote.
Salinas' words and his visit to El Salvador suggest that large-scale Bitcoin mining with clean energy is getting closer to becoming a reality in the Aztec country.