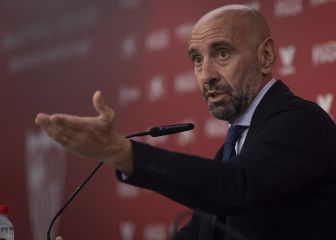 Among other tweaks, Sevilla next season will surely need more physicality, especially in midfield. The two defensive cut pivots that counted at the beginning of the campaign, Fernando and Delaney, have suffered important physical problems. The Brazilian, the great reference, will not finish the campaign after being operated on an ankle and it will be necessary to see in what conditions it arrives at the beginning of the next course. The Dane has had various muscle injuries this year in Nervión.
Monchi knows that he needs a strong player in the middle, with power, speed and stealing ability. And it takes time looking for it in the market. In the creation there are touch players and some box to box, but the Jordán, Rakitic, Óliver Torres or Papu Gómez do not support themselves in the subtraction. Next year, on loan since January he has been at Getafe, Óscar Rodríguez must also return to Lopetegui's discipline, if the azulones do not acquire something from him that today seems impossible.
The man from Talave started against Celta and provided an assist, in fact, for a crucial victory for the team coached by Quique Sánchez-Flores. If it is revalued in these five days, it could leave some money in the box because the needs of the sevillista midfield are undoubtedly different.
The Sevilla sports management moves in the market too with the priorities of finding a resolute striker and one or two centre-backs, surely a couple, to improve the center of the defense and with a view to the more than likely summer transfer of Jules Koundé. It will be another busy summer for Monchi, another test for what many consider the best director world sports.
[