The physicist, who studied at UNAM in Mexico City, and later a doctorate at Cambridge, leads a research group against SARS-CoV2
Her name is making headlines, but who is she? Monica Olvera de la Cruz is a prestigious Mexican scientist, born in Acapulco, Guerrero, she is currently head of the Department of Materials Sciences and Engineering at Northwestern University, in the United States, in addition, she leads a research group that managed to find a vulnerability in the SARS virus- CoV2.
Olvera de la Cruz He studied Physics at the National Autonomous University of Mexico (UNAM) in 1981, later obtained a doctorate from the University of Cambridge and thanks to his brilliant performance he quickly became a professor's assistant, until he managed to head his own research team.
In addition, she has also been the winner of multiple awards, including the Polymer Physics Prize from the American Physical Society and recognition as a distinguished professor from the National Science Foundation, among many other awards for her work.
Monica Olvera de la Cruz assures that since she was a child she felt a great curiosity about what surrounds her to the point of wondering, for example, why the sun emitted certain colors, or she hid watches from her family to disassemble them and discover how they worked.
Mónica Olvera de la Cruz, the Mexican scientist who discovered how to weaken Covid-19
Although the Mexican scientist has extensive experience in virus studies, she personally decided to study Covid-19 after her brother, who lives in Mexico, became infected with the disease.
And so he carried out a computational level investigation in which he identified that the SARS-CoV2 virus has what he called "an Achilles heel" in the electrostatic interactions of the virus that bind it to human cells.
"I did not find the cure, I found a scientific method that gives a direction. What we did was find another way to violate, to reduce the attraction between the spike protein (from SARS-CoV2) and the human receptor where the virus sticks, "he told the newspaper. Millennium for digital version.
Thanks to this discovery, Monica Olvera de la Cruz and two of his colleagues are developing a molecule that can block this action and thus inhibit infection.
"In human cells, the receptor for the virus is angiotensin-converting enzyme 2 (ACE2) and it is found in pharyngeal nasal epithelial cells. The first contact with the virus and also in the cells of the kidney, heart, brain and cells of the lower air conductors and gastrointestinal, which facilitates the failure of human organs by the infection of SARS-CoV2.
"For its part, SARS-CoV2 adheres to ACE2 of human cells through the so-called Receptor Binding Domain (RBD) found in the spike protein, the peaks that give the virus the crown shape," he commented.
For more information on this study, click here.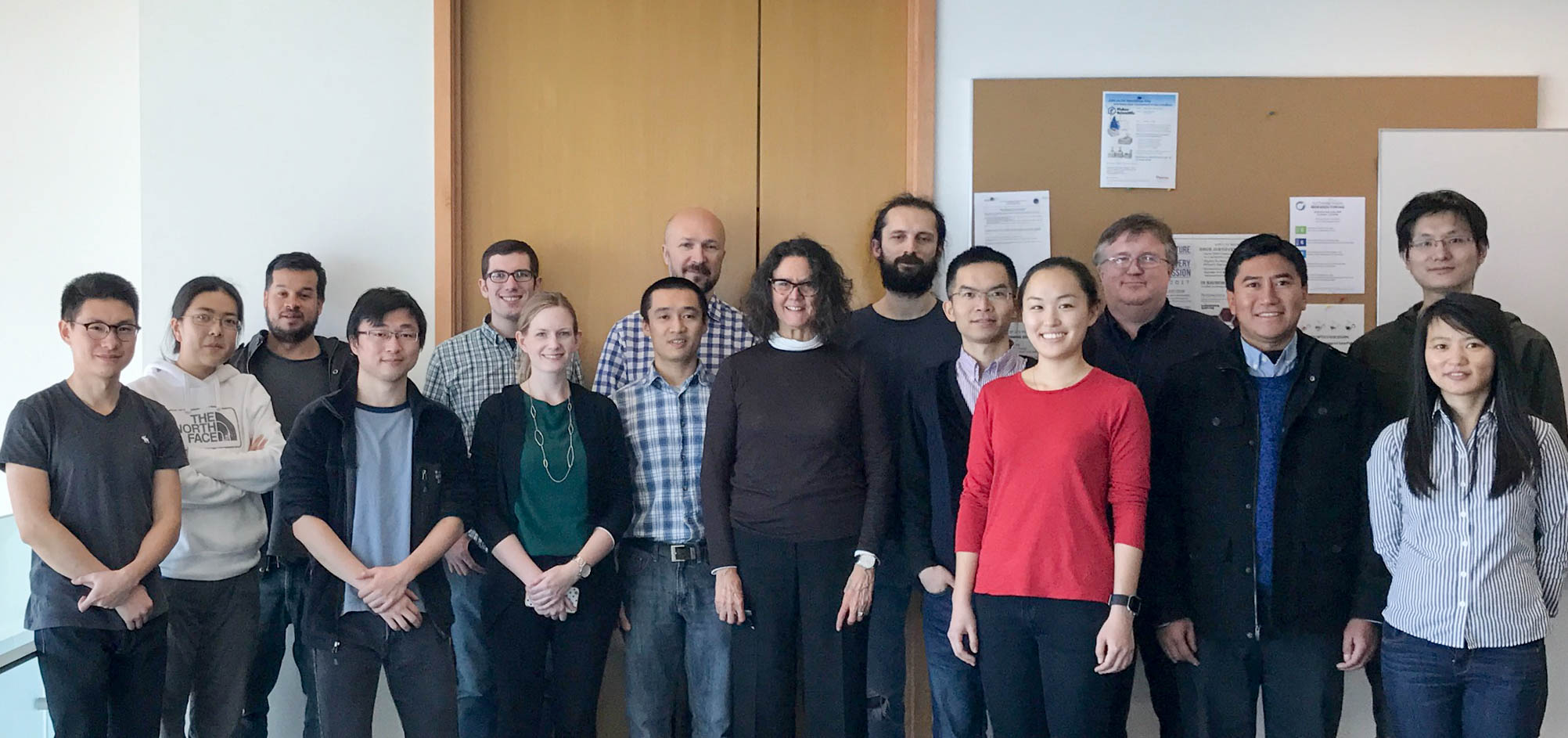 By: Vanidades Newsroom