Known the new generation of the Honda Civic, it was only a matter of time before the various versions that will make up the range were revealed. Today the Japanese firm shows us new official images of the Honda Civic Type R 2022, one of the fastest front-wheel drive models on the legendary Green Hell track.
The new Honda Civic Type R will debut at the 2022 Tokyo Auto Show between January 14-16, but will do so as a camouflaged prototype. The official debut will be later, although we already know some details. For example, in the images are visible the red Brembo brake calipers and the Michelin Pilot Sport 4 tires.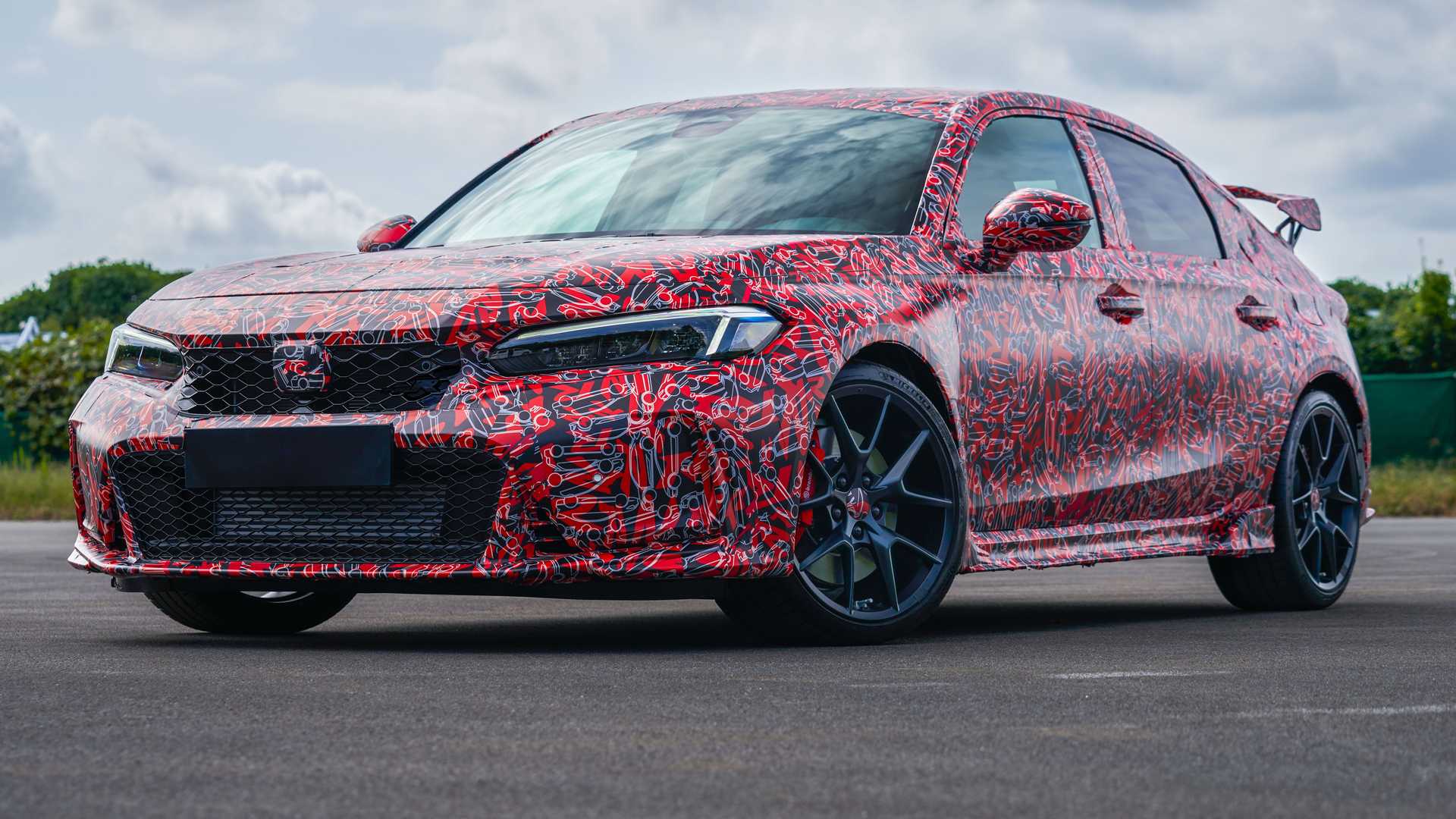 What else do we know about the 2022 Honda Civic Type R?
Interestingly, the centrally mounted triple exhaust It will still be used in this new generation but now the middle tip is larger than the outer ones. In the current version, the central exhaust tip is smaller and serves as a resonator for the four-cylinder engine.
The spoiler of the Honda civic type r it now sits a little higher on the tailgate and has a flatter shape. On an aesthetic level, the front end looks more aggressive and features a larger lower air intake flanked by what we hope are real air intakes.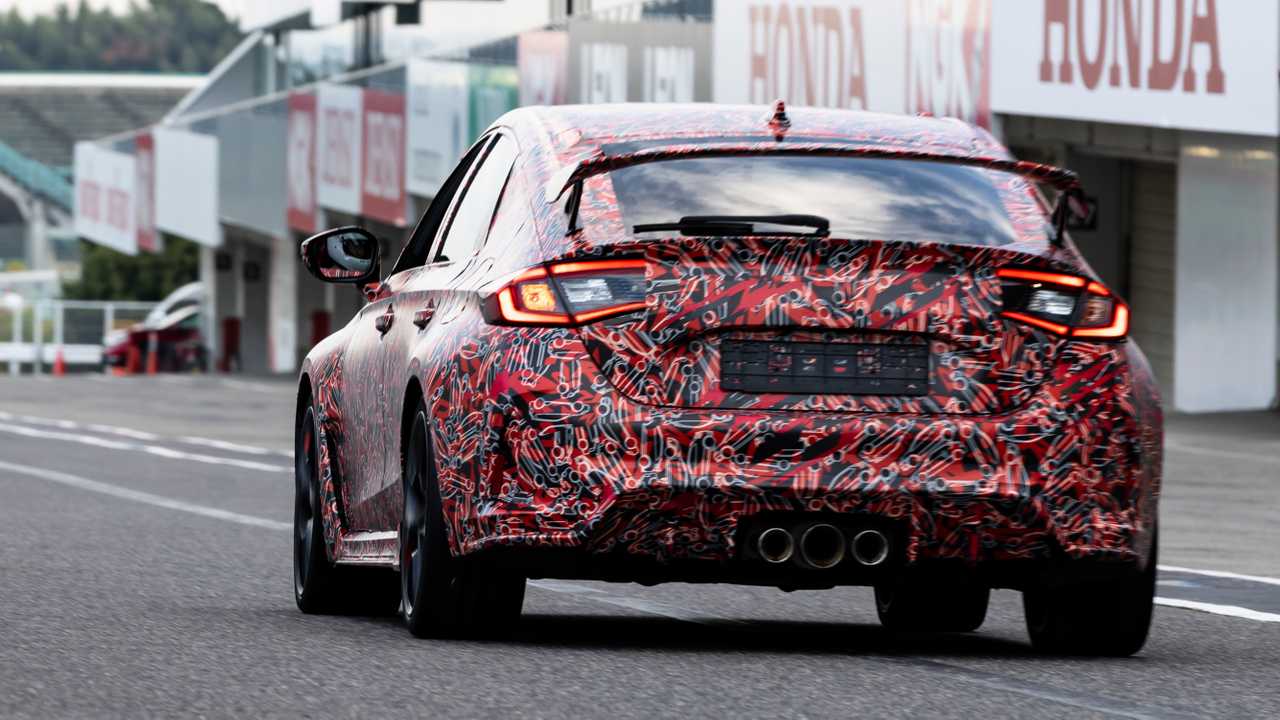 The upper grill also appears to be thicker and has a slightly different honeycomb pattern compared to the Civic hatchback conventional. At the moment they have not revealed any details about the Technical specifications, but we know from previous statements that the Type R will exclusively come with a Manual gearbox.
Rumors speak of a 400hp hybrid powertrain and even a four-wheel drive system. However, we believe that we will see an evolved version of the very interesting 2.0-liter engine of the current generation. The power should be around 350 hp.
Image gallery
Source | Sling