We are waiting for it like May water, but there are still a few months to see it circulate on our roads. It was last July when we met the BMW 2 Series Coupe 2022. Courtesy of the Bavarian company, today we can see in detail an extensive gallery of images of the model on the occasion of its international presentation to the media.
According to the brand itself, the model embodies sportiness in a particularly concentrated way, with a vehicle concept focused directly on dynamic excellence. We talk about an athletic design, powerful engines and sophisticated chassis technology. It is true that its design does not convince everyone, it will have to be seen naturally.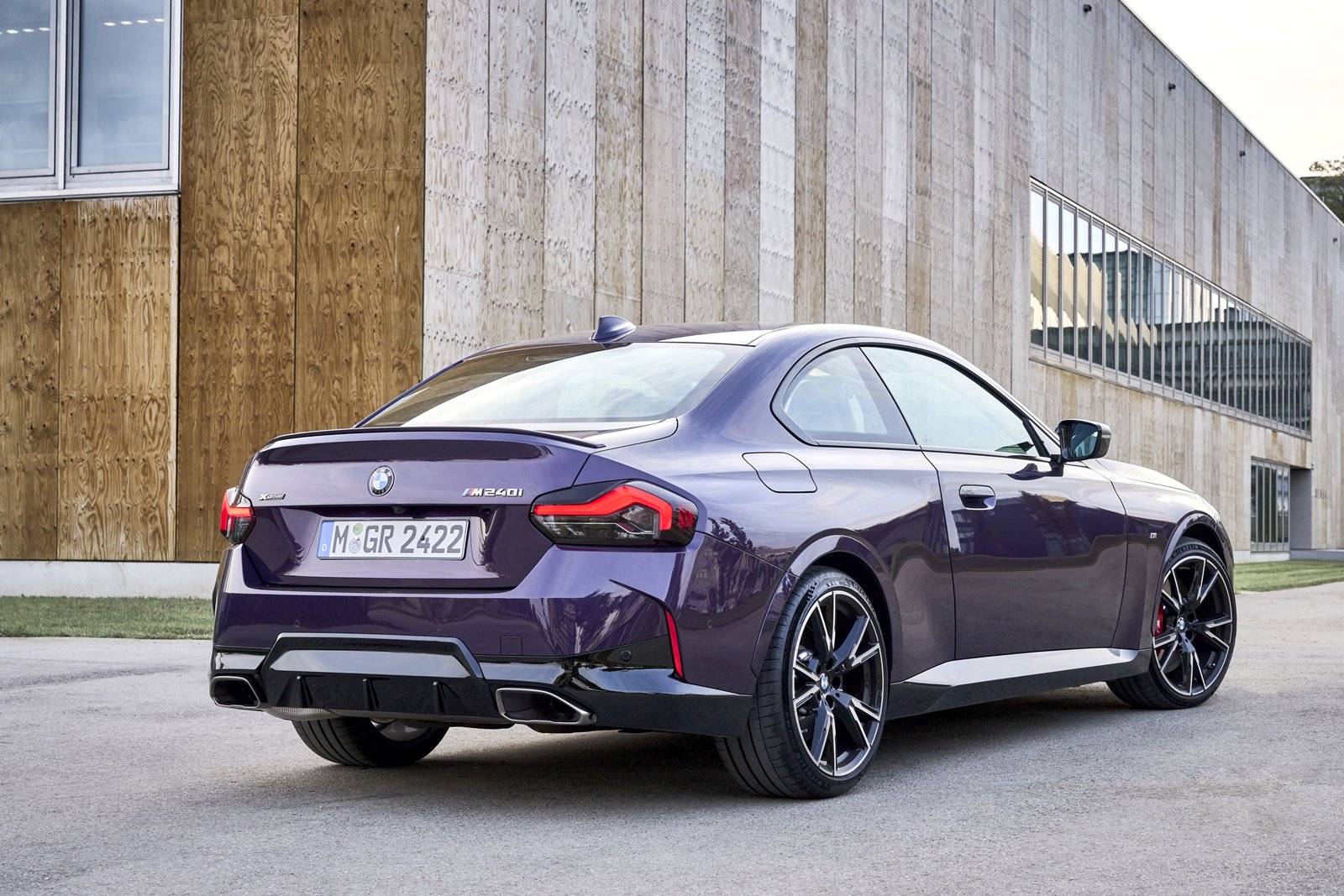 The compact dimensions, the new chassis, the increase in static torsional stiffness of up to 12% compared to the previous model, the 50:50 weight distribution and the optimized aerodynamics create a perfect starting point to achieve a prominent character. If you follow the trend of other products of the brand, it promises not to disappoint us.
Controversial, but attractive design
As you can see, the model has a exclusive headlight and grille design with three-dimensional BMW kidneys, triangular shapes and diagonal lines. We even dare to say that the front of the new BMW 2 Series Coupé is much more accurate than that of the controversial BMW 1 Series.
An elongated bonnet, short overhangs and a lowering cabin on powerfully widened wheel arches star the profile of the BMW 2 Series Coupé. The dynamically descending roof line and the small boot lid, culminating in a pronounced spoiler, are other identifying features of the compact.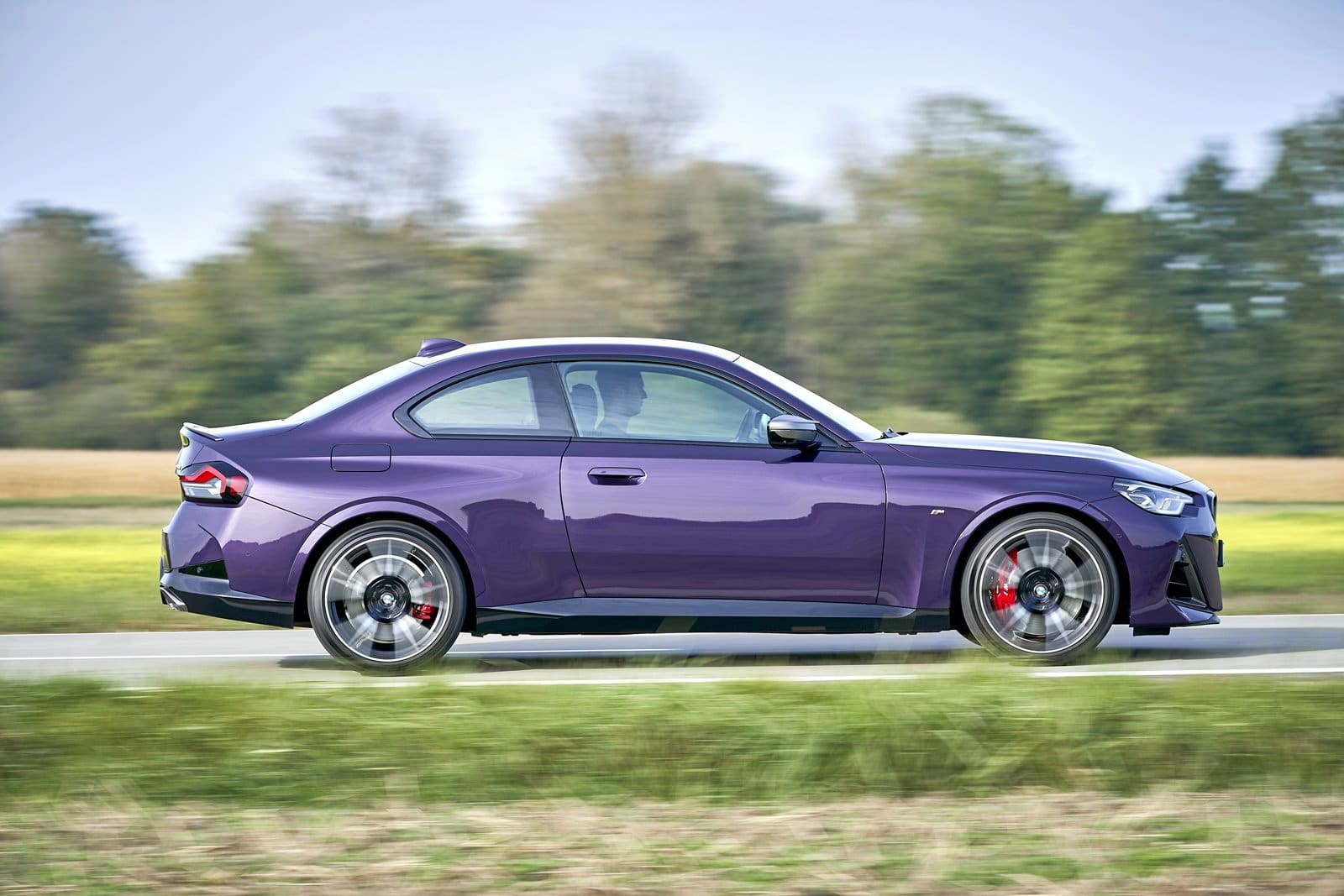 The specific elements of the versions M Sport and the BMW M240i xDrive Coupe increase the feeling of dynamism. Customers can also order model-specific M Performance accessories from the BMW Genuine Accessories range. In this link you can check the mechanical range and prices.
Sportiness in the interior of the BMW 2 Series Coupe
The standard equipment of the BMW 2 Series Coupé, which includes the sports seats and the Sport leather steering wheel, also contributes to the driving experience. For their part, two individual rear seats allow rear passengers to enjoy a sporty feeling of driving pleasure.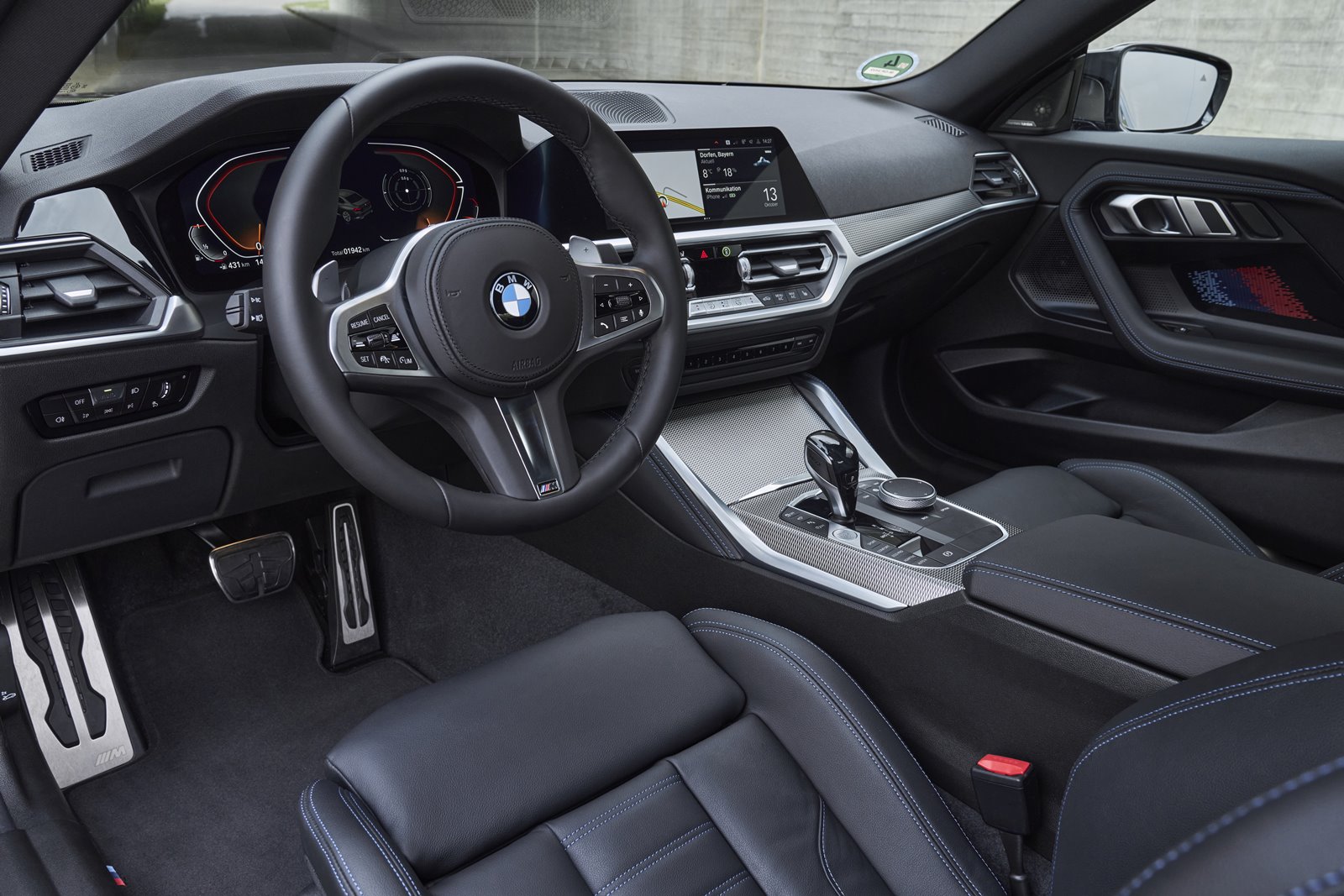 The narrowing of the roof line at the rear, the raised center console and the careful combination of the surfaces of the instrument panel and the door panels create a enveloping feeling around the driver and front passenger. For the rest, there are no major changes compared to the brand's recent products.
Image gallery