The Abarth 595 has been on the market for many years with hardly any major changes. Except for the facelift in which small aesthetic modifications were introduced and inside, it remains very faithful to the original product, which is already quite noticeable over time.
The latest twist is given these days with a range that offers the same as always but simplified, something that users will appreciate. The entry option named 595 is offered from now on with the 165 hp 1.4 T-Jet in combination with the five-speed manual gearbox or with a robotic transmission.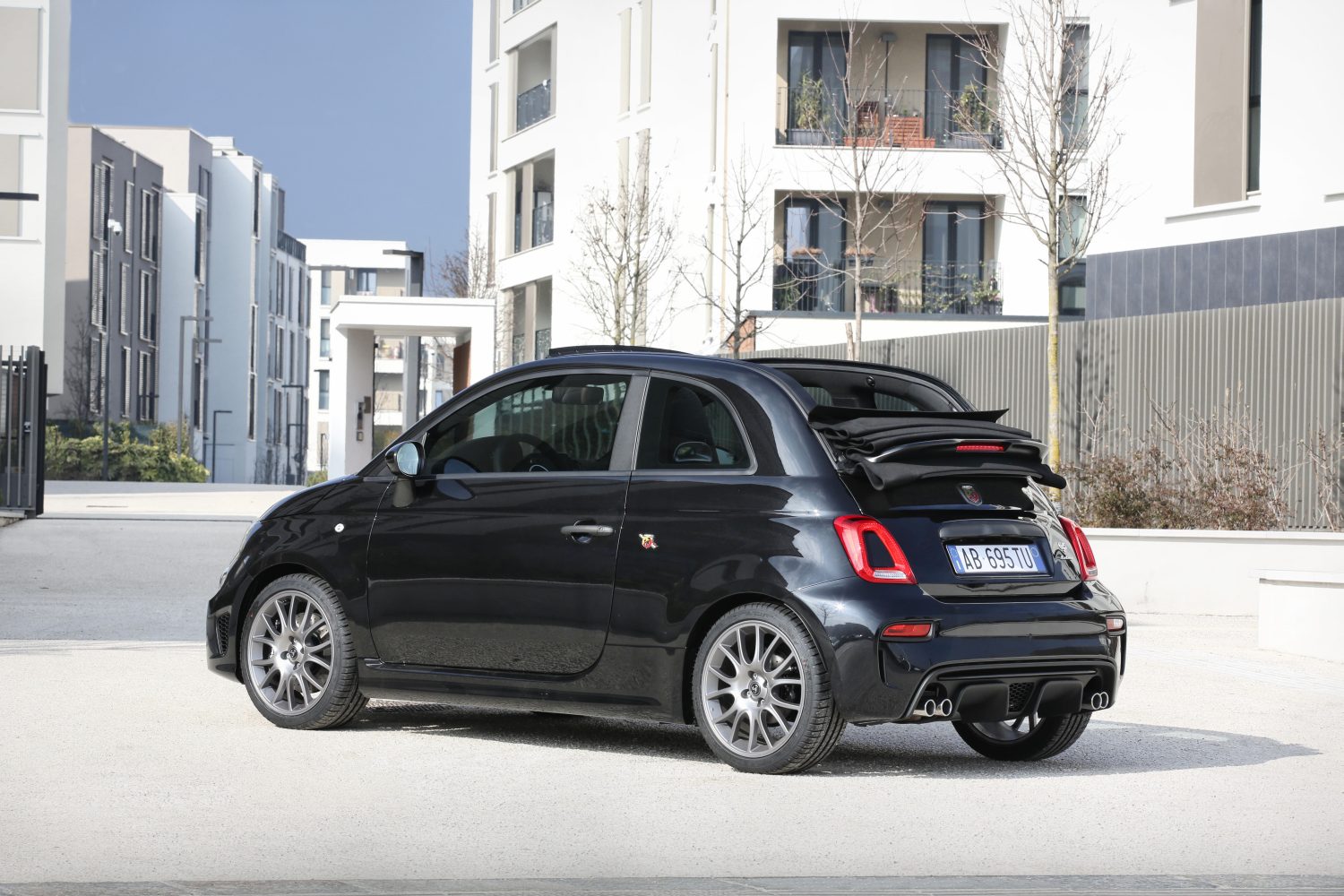 Those interested in something more "chicha" should opt for the Abarth 695 that uses to the 1.4 T-Jet block with 180 hp that guarantees exceptional performance. According to the Italian brand reaches 225km/h and it can go from 0 to 100 km/h in 6.7 seconds.
The Abarth 595 includes air conditioning, trip computer, touchscreen multimedia system, Apple CarPlay, Android Auto, DAB radio, bluetooth, USB, alloy wheelsmultifunction leather steering wheel, LED daytime running lights, fog lights, driving mode selector, aluminum pedals, etc.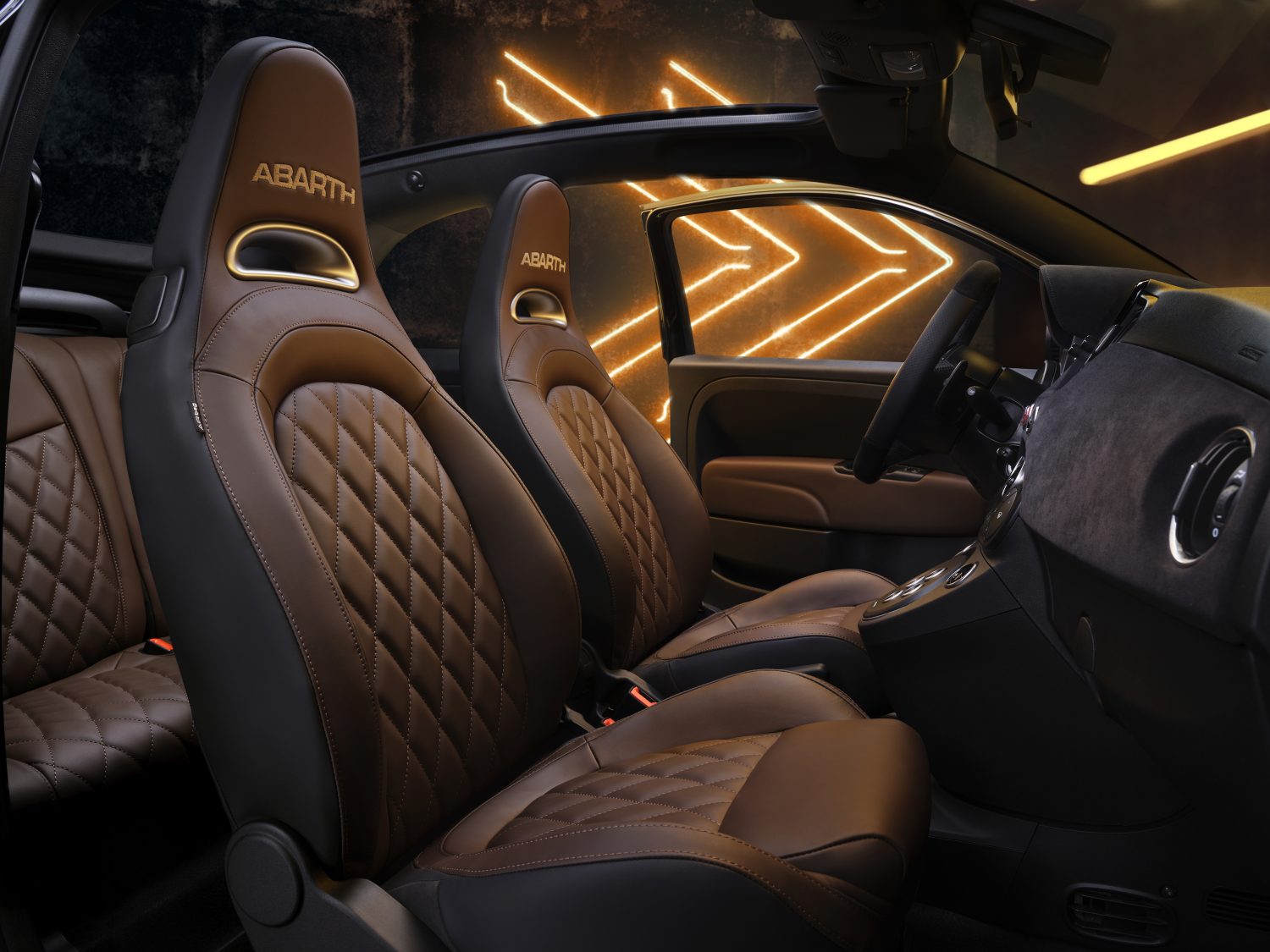 As an option, the 595 Turismo pack can be added, which adds decorative details such as chrome mirrors, 17-inch alloy wheels, the special emblem on the bodywork or the brown leather upholstery or black with sport front seats.
The F595 Pack has the Record Monza exhaust with variable sound, specific design rimsfront suspension with the Koni seal, dashboard finished in matt black, F595 emblem and other small details that enhance the sportiness.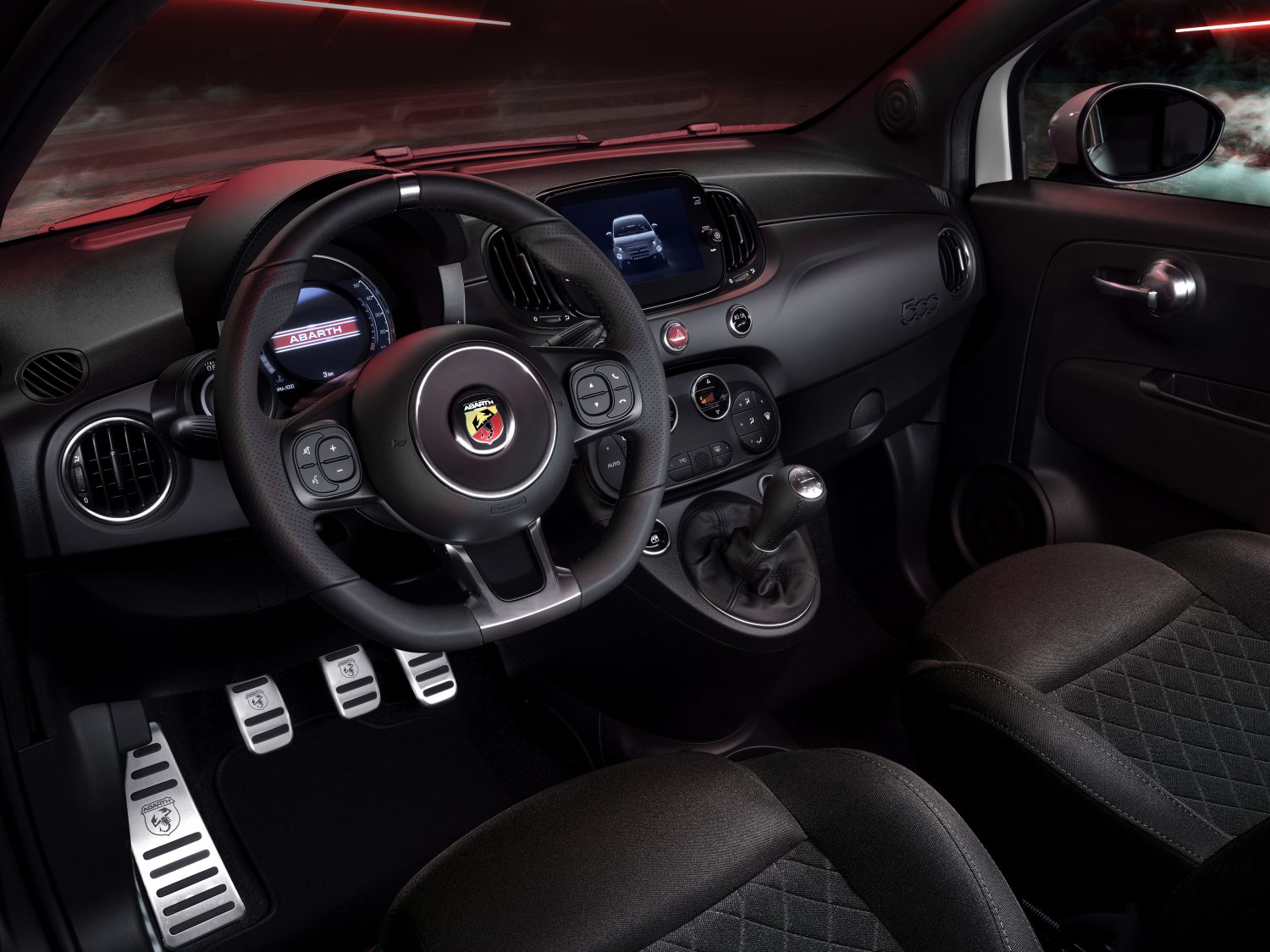 As for the Abarth 695, it has details in alcantara, Sabelt sport seats with matt gray shell, Record Monza exhaust, chrome door handles"Tar Cold Grey" accents, alcantara and carbon fiber steering wheel, aluminum gear lever knob, etc.
For this version, in addition to the Tourism Pack, the Competizione Pack is available, which includes sports seats with carbon rear shell, exclusive design wheels, contrasting red stitching, Record Monza Sovrapposto exhaust, etc. All these changes will reach the Spanish market in the coming weeks.