At the heart of a product and restructuring plan that they have christened with the name of Reimagine, Jaguar Land Rover will focus on the electrification of the Land Rover and Jaguar brands that will also have separate architectures with two clear and unique personalities.
When it comes to Land Rover, vehicle and driver are united by adventure. In the Next five years, Land Rover will welcome six purely electric variants. The first fully electric Land Rover will arrive in 2024.
By the middle of the decade, Jaguar will have undergone a renaissance to emerge as a purely electric luxury brand with a spectacular new portfolio of emotionally engaging designs and next-generation pioneering technologies.
Although the XJ designation will continue to exist, the Jaguar XJ will not be part of the range.
The brand has told us that both Jaguar and Land Rover will have many electric variants in all their models between now and 2030. By now, 100% of Jaguar sales and 60% of Land Rover will be 100% electric .
Jaguar Land Rover's goal is to achieve net zero carbon emissions in your supply chain, products and operations in 2039. As part of this ambition, the company is also preparing for the adoption of the fuel cell.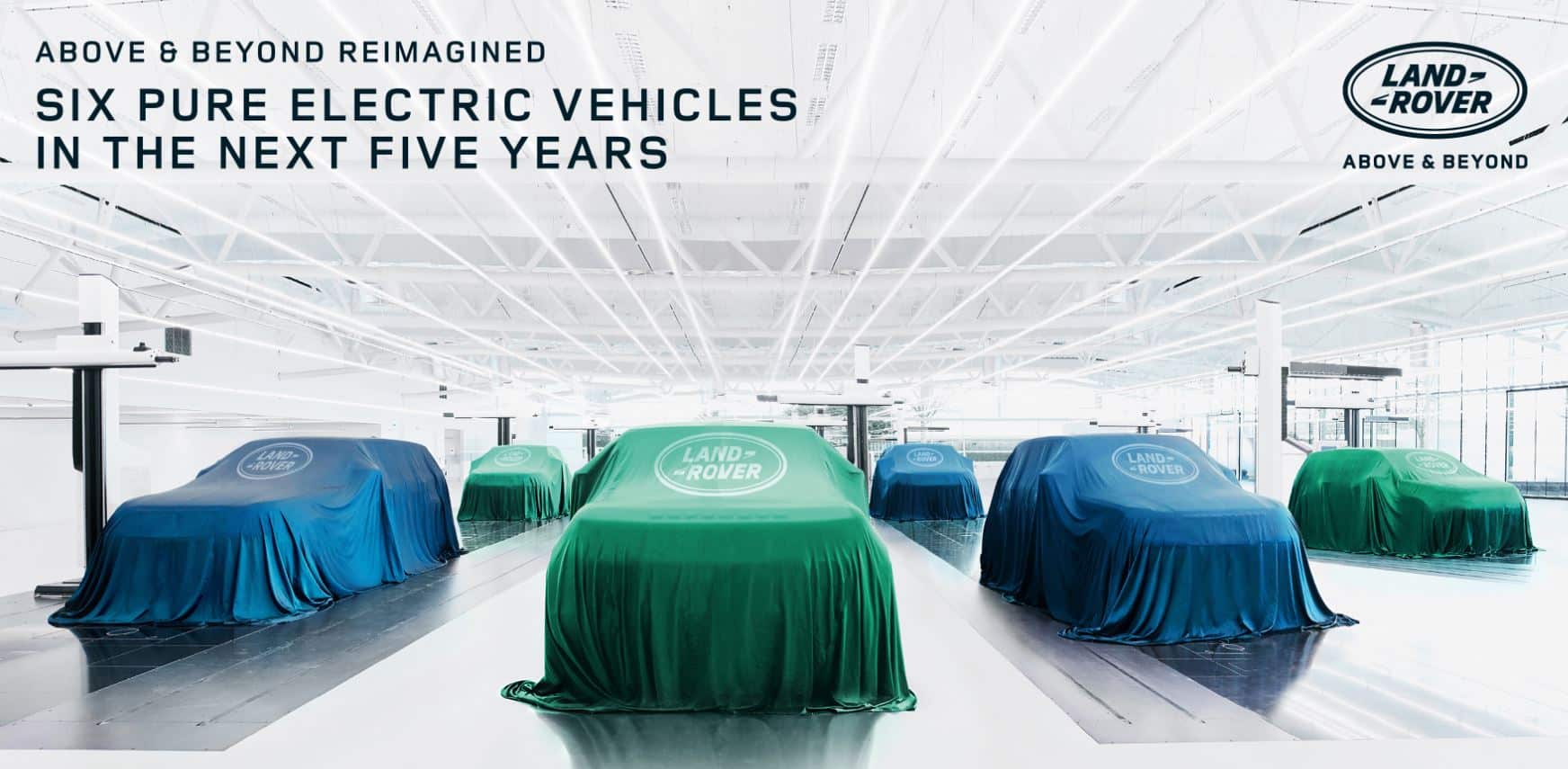 Development of the fuel cell in collaboration with Tata is already underway and prototypes will hit the roads in the next 12 months as part of the long-term investment program.
Land Rover will use the next Modular Longitudinal Architecture (MLA) flexible. It will deliver electrified internal combustion engines (ICE) and all-electric variants as the company develops its product line. In addition, Land Rover will also use Modular Electrical Architecture (EMA).
Future Jaguar models will be built exclusively on a purely electric architecture. To accelerate this approach, the company will substantially reduce and rationalize its non-manufacturing infrastructure in the UK.
To realize its vision of mobility, the company will organize a closer collaboration and knowledge sharing with the companies of the Tata Group to improve sustainability and reduce emissions, as well as share best practices in technology.